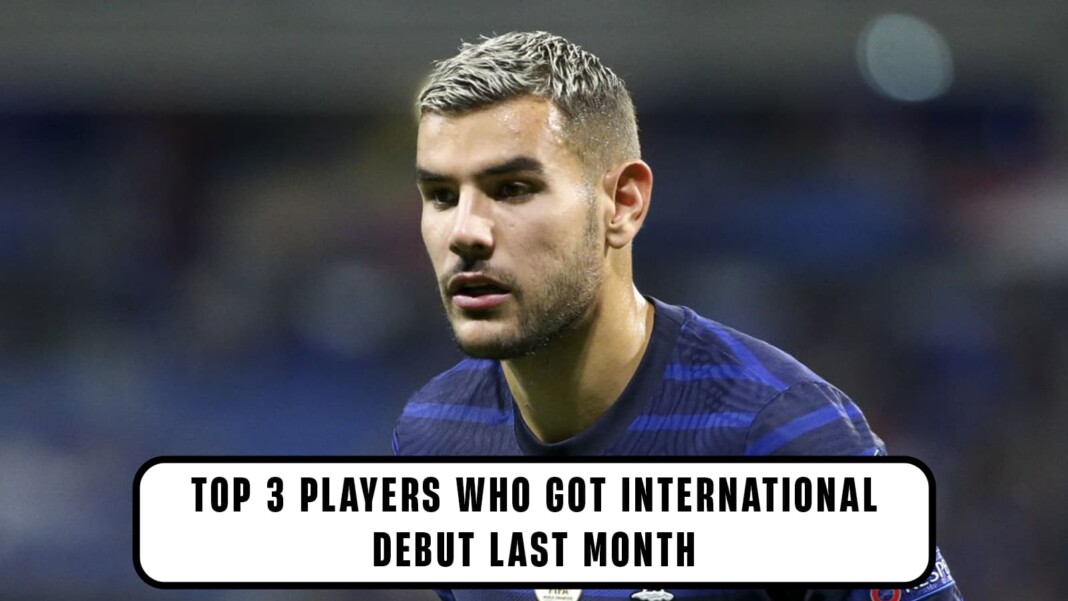 Many a times international football is tagged to be boring and not many watch them, but it is also a window for some of the potential world class players. Performing for the respective clubs is impressive, but getting the light in matches serving the country is special. Friendlies are not that important, but the qualifiers are defining moments for the coming tournaments.
Players obtaining their maiden cap is also something that is highly anticipated in these sets of matches. On one side, there are young stars who are impressing their coaches, while on the other, there are veterans who are still awaiting to proudly wave their country's banner. Let's look at three such players who earned their first national cap over last month's international break.
3. Aurelien Tchouameni
Aurelien Tchouameni of AS Monaco is the most recent player to serve for France on the international football level, having appeared in all three of the country's most recent World Cup qualifiers. Tchouaméni was one of France's bright lights despite a couple of dismal matches against Bosnia & Herzegovina and Ukraine.
Previous campaign, the defensive midfielder had a fantastic season with Monaco, making the Ligue 1 team of the season. After progressing through the Bordeaux youth system, he was acquired by Monaco in the winter window of 2020. He has truly grown under the supervision of Niko Kovac, becoming an important member of the Monaco squad.
His meteoric rise over the last year had sparked Chelsea's attention for the summer transfer window and I t won't be long until one of the big teams chooses to take use of his abilities. If he continues to put in regular performances, he has a good chance of joining Didier Deschamps' team for next year's World Cup.
2. Theo Hernandez
In a 2-0 victory over Finland in a 2022 World Cup qualifier, AC Milan defender Theo Hernandez earned his senior debut in international football for France. It was the 23-year-first old's call-up to the senior team after an outstanding season with Milan, which saw him assist the club finish in the top four of Serie A.
Lucas Hernandez, his older brother, is a more frequent figure on the squad, having earned 26 caps for France and been a member of the Les Bleus World Cup win in 2018. It was actually a surprise that Theo did not get a call-up earlier as he has been doing well forquite
Hernandez has subsequently excelled in Milan, demonstrating a strong drive for the future. He has 29 goals in 83 appearances for the San Siro and is attracting attention from all across Europe.
1. Florian Wirtz
Florian Wirtz, recently branded the "next great thing" from the Bundesliga, earned his Germany breakthrough against Liechtenstein in a 2-0 triumph. Wirtz, who received his international football first cap at the age of 18, became the third youngest player to play for Germany since World War II.
Joachim Low had already summoned him up to the national squad in March 2021, but he did not play. The youngster has had a busy couple of seasons, breaking several records along the way. At the age of 16, the offensive midfielder joined Bayer Leverkusen from FC Köln's youth system. It didn't take long for him to become the club's youngest player ever, at the age of 17 years and 34 days.
The scenario is set for Wirtz to reach the pinnacle of his career. He's already accomplished a lot and will only get better with time. He is the guy in charge at Bayer Lerverkusen and could be a valuable addition to the German national squad as well.
Also read: Growing popularity of Women's Football: A Ray of Hope?