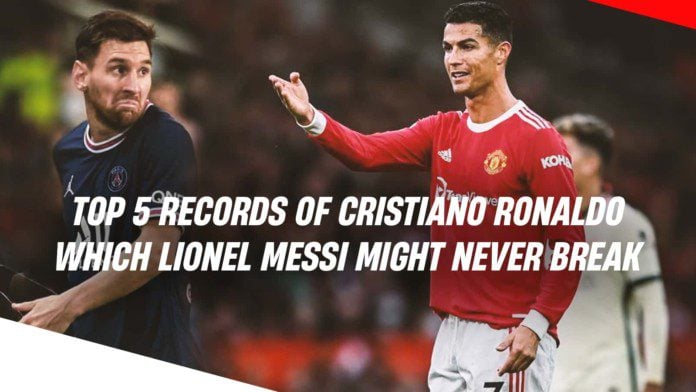 The entire world has never stopped debating on who is the better one Cristiano Ronaldo or Lionel Messi and as anything goes this is never going to stop. Both the players made some major moves this season as one joined his boyhood club Manchester United while the other left his boyhood club FC Barcelona to join Paris Saint Germain.
Lionel Messi has successfully managed to take Argentina through to the 2022 Qatar World Cup after their draw against Brazil in the Qualifiers this month. While Cristiano Ronaldo has failed to qualify directly with Portugal into the qualifiers after their 2-1 loss against Serbia in their last group stage match.
Portugal still has chance to qualify into the 2022 Qatar World Cup if they can come out victorious in Path C of the European playoffs where they have to first face Turkey and then North Macedonia or Italy.
Cristiano Ronaldo has definitely set up some records which might be unbreakable in the upcoming future even by the likes of Lionel Messi, let's take a look at the top 5 records of Cristiano Ronaldo which Lionel Messi might never break in the future.
1. Most international hat-trick goals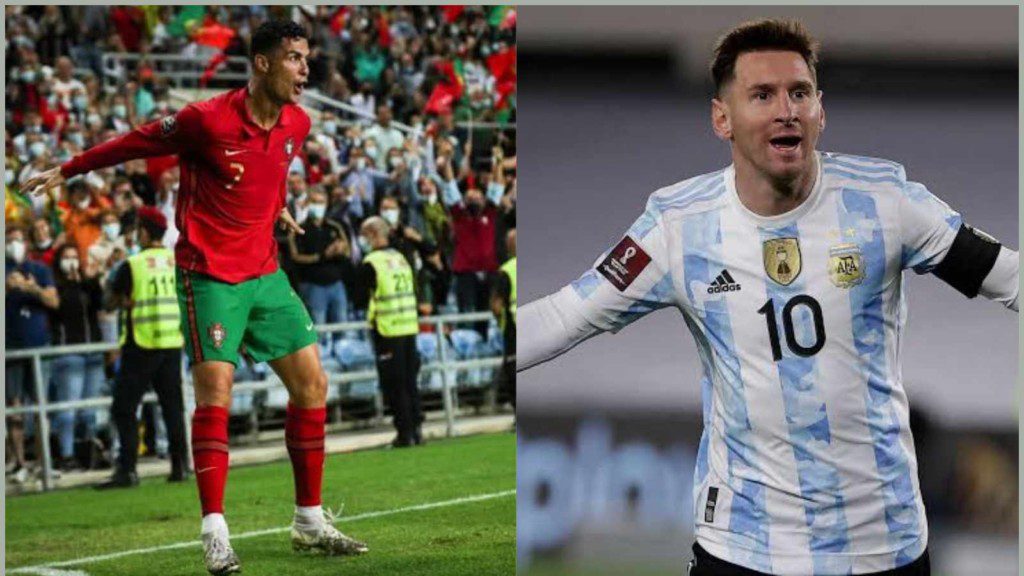 Cristiano Ronaldo has the highest number of international hat-tricks as he surprassed the record of Sven Rydell (Sweden) by scoring his tenth hat-trick against Luxembourg in European World Cup Qualifiers, which they won 5-0 at the end of the 90th minute.
Lionel Messi has seven international hat-tricks and has scored the very last one against Bolivia in World Cup Qualifiers with which he broke the record of Pele to become the highest international goalscorer in South American history. Cristiano Ronaldo has a total of 58 hat-tricks while Lionel Messi holds the second place with 55 hat-tricks.
2. Most FIFA World Cups scored in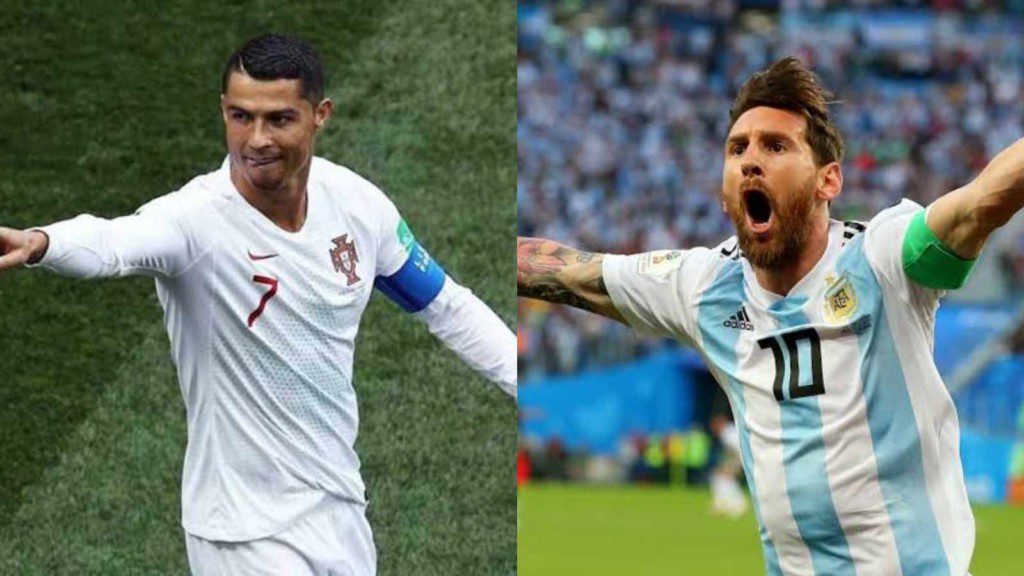 Cristiano Ronaldo has goal contribution in four World Cups 2006, 2010, 2014 and 2018, while Lionel Messi has scored in three World Cup 2006, 2014 and 2018. Lionel Messi was not able to score any goal in 2010 World Cup which they faced elimination in the Quarter Finals in the hands of Germany who defeated them 4-0.
Cristiano Ronaldo has seven goals for Portugal while Lionel Messi has six goals for Argentina in the FIFA World Cup. Neither of the players have ever been able to secure the title although Lionel Messi came close to it in 2014 in which they were defeated 1-0 by Germany in the Finals.
3. Oldest player to score hat-trick in FIFA World Cup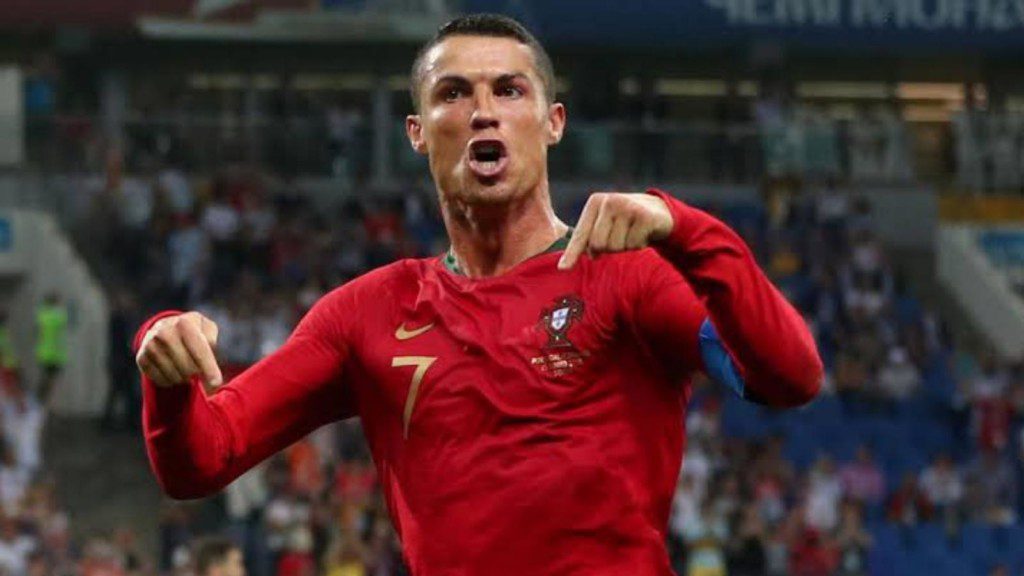 Cristiano Ronaldo is the oldest player in the FIFA World Cup to score a hat-trick at the of 33 years and 130 days old as he packed his sixth international hat-trick to draw 3-3 against Spain in the 2018 World Cup. Lionel Messi will be on the lookout to break this record as the Argentinian prepares himself for one last show in the FIFA World Cup.
4. Only player to score in 11 successive international tournaments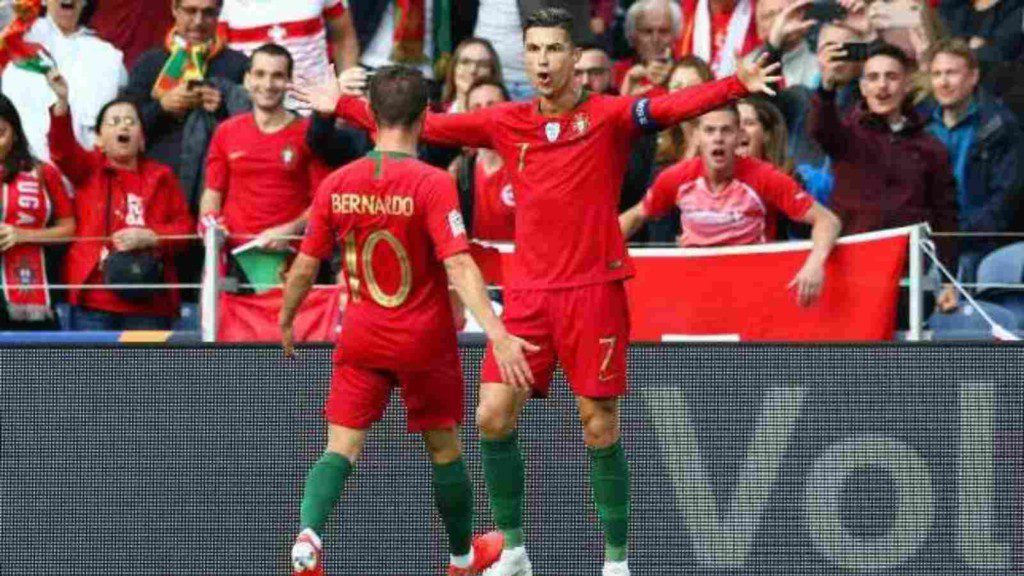 Cristiano Ronaldo is the only player in the World who has scored in 11 successive football tournament. The list goes as follows; 2004 Euro, 2006 World Cup, 2008 Euro, 2010 World Cup, 2012 Euro, 2014 World Cup, 2016 Euro, 2017 Confederation Cup, 2018 World Cup, 2018 Nations League and 2020 Euro.
5. Highest Goalscorer in International football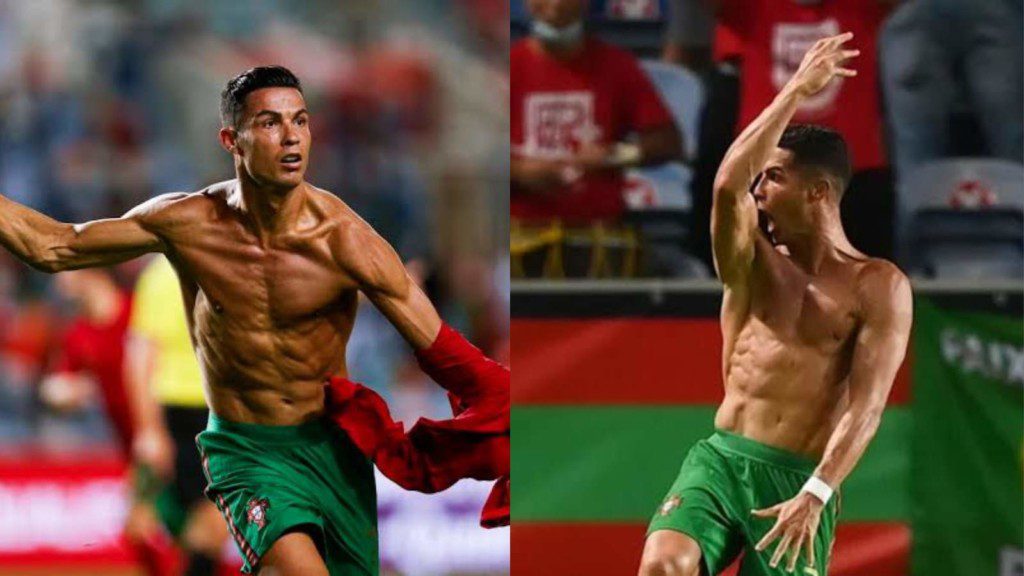 Cristiano Ronaldo is currently the highest goalscorer in the history of International Football as the Portuguese superstar currently has a tally of 115 goals in 184 appearances. Cristiano Ronaldo took over the record of Ali Daei in the 2022 World Cup Qualifiers match against Norther Ireland as scored his 110th goal at the 89th minute of the game to equalise 1-1. Later on in the same match he added another in the added time to win the match 2-1 for Portugal.
Lionel Messi has currently 80 goals in 158 appearances and sits at the fifth position in the list of top international Goalscorers as he shares his spot with the Indian striker Sunil Chettri who also has 80 goals in 125 appearances. Lionel Messi's last goal with Argentina came against Uruguay in the World Cup Qualifiers which they won 3-0 to bag a comfortable three point to their tally.
Also Read: Manchester United's passive playing style against Chelsea receives scathing reviews from former footballers