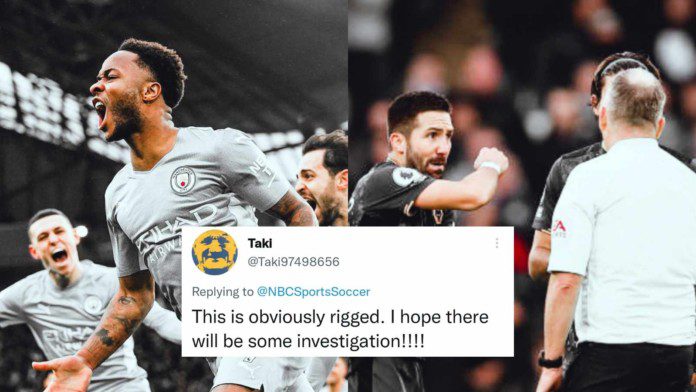 Manchester City vs Wolves match has turned out to be an exciting contest as Wolves have been giving their everything to keep at par with the current table-toppers.
Wolves have faced some controversial decisions by the referee in the match as it cost them the match directly. The first decision was the red card of Raúl Jiménez which was the combination of a "STUPID" action and a rash decision of the referee.
Wolves suffer a vital loss due to bad referring decisions in the game against Manchester City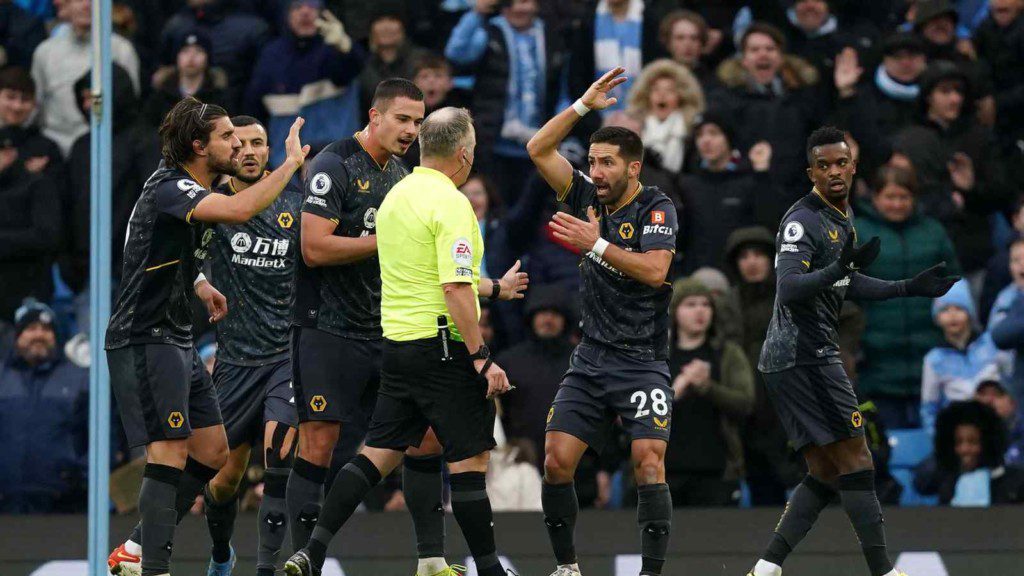 Wolves started the second half with 10 men on the pitch and not even 15 minutes into the second half a penalty was awarded to the blue shirts after Bernardo Silva's cross struck the armpit of João Moutinho.
The Penalty was one of the most controversial decisions of the night as Raheem Sterling delivered from the spot scoring the only goal of the match and bagging a comfortable 3 points to their tally.
Twitter has shown some crazy reactions after Wolves were, in the words of many, stolen off a draw.
Wolves now sit at eighth place in the table with 21 points to their tally. The Away side gave their best to fight the table toppers and even with 10 men on the field they tried to get that vital point until the very last moment of the game.
Also Read: Twitter reacts as Raúl Jiménez commits two consecutive Yellow Cards offence in one minute period