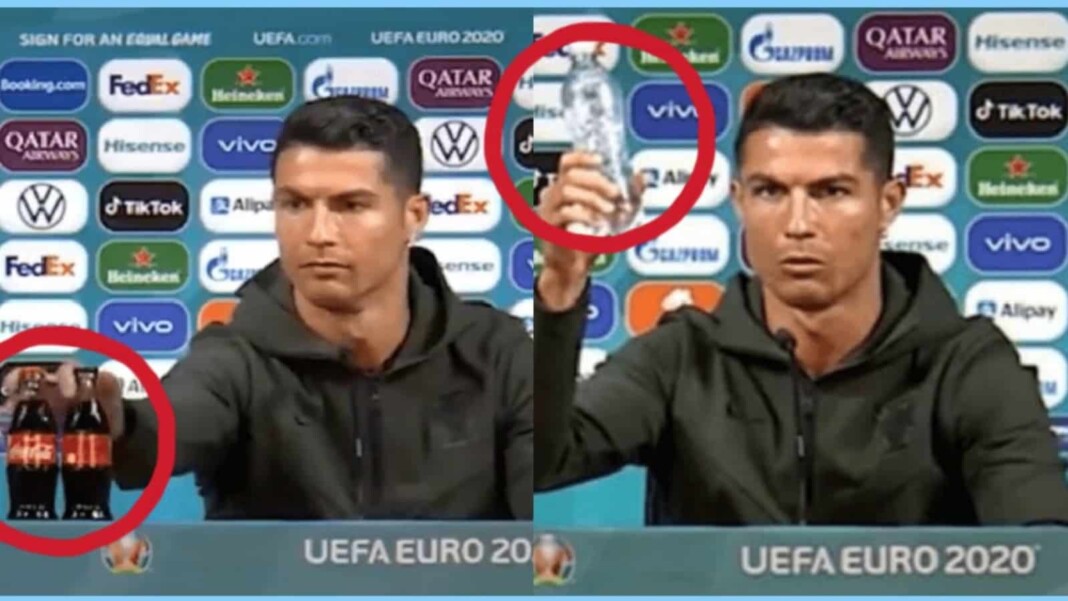 Cristiano Ronaldo led, Portugal are all set to kick-start their EURO 2020 campaign against Hungary on Tuesday, but the main focus across the footballing world has been on Ronaldo's pre-match antics.
The Portuguese star attended the pre-match press conference for the game against Hungary along with his coach Fernando Santos. However, as he sat down to speak, he spotted a couple of coca-cola bottles placed in front of him. He immediately picked them up and removed them from his vision, while holding up a water-bottle asking everyone present to drink water instead.
The act from the Juventus forward has hence gone viral in social-media as much as that the soft-drink company has suffered losses of close to $2.2m from yesterday. A number of memes floated on the social media sites since the incident occurred yesterday. We take a look at a few of those reactions and memes.
Twitter Reactions and Memes on Cristiano Ronaldo and Coca-Cola
Portugal take on Hungary in their first match of the EURO 2020 on Tuesday at the Puskas Arena in Budapest.
Also Read: Watch: Cristiano Ronaldo removes Coca Cola bottles at Euro 2020 press, ask to drink water