The Ukraine-Russia conflict has already had repercussions in the sporting world and reports suggest that UEFA, European football's governing body, has taken the decision to move this season's Champions League final away from Saint Petersburg in Russia.
The Champions League final was due to take place at the 68,000-capacity Gazprom Arena in St Petersburg on May 28 but UEFA president Aleksander Ceferin has called an "extraordinary meeting" of the Executive Committee for Friday to confirm the decision to move the match.
However, it is still unclear whether the governing body will confirm a new venue for the final.
UEFA's Official Twitter account tweeted out the statement condemning the ongoing Russian military invasion of Ukraine.
The statement reads:
"UEFA shares the international community's significant concern for the security situation developing in Europe and strongly condemns the ongoing Russian military invasion in Ukraine.
As the governing body of European football, UEFA is working tirelessly to develop and promote football according to common European values such as peace and respect for human rights, in the spirit of the Olympic Charter. We remain resolute in our solidarity with the football community in Ukraine and stand ready to extend our hand to the Ukrainian people.
We are dealing with this situation with the utmost seriousness and urgency. Decisions will be taken by the UEFA Executive Committee and announced tomorrow.
Further communication will be made after the meeting of the UEFA Executive Committee."
Also read: "Hope you die the most painful death," Ukrainian star defender Oleksandr Zinchenko threatens Russian President Vladimir Putin
Napoli and Barcelona display 'stop war' banner in UEFA Europa League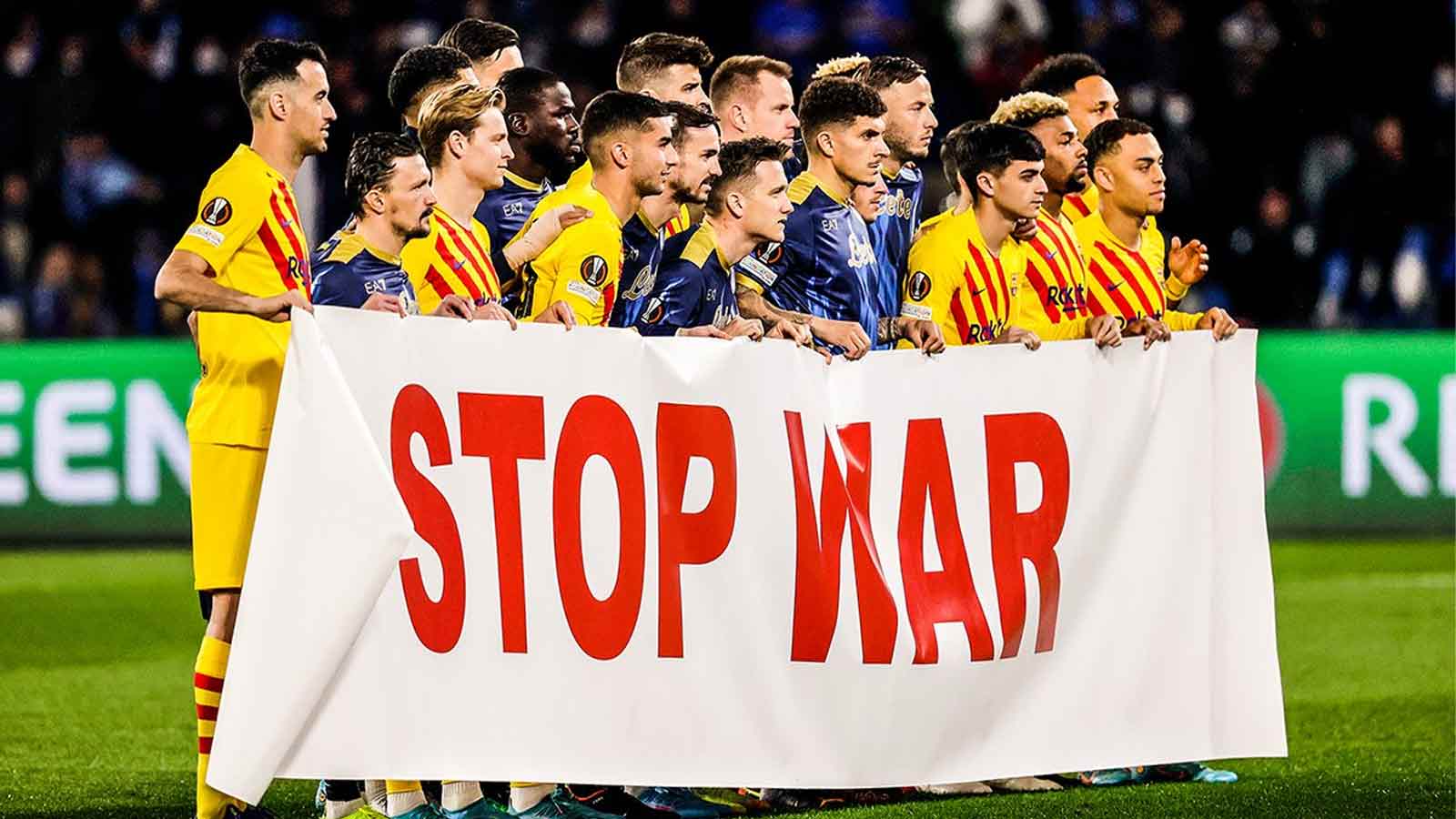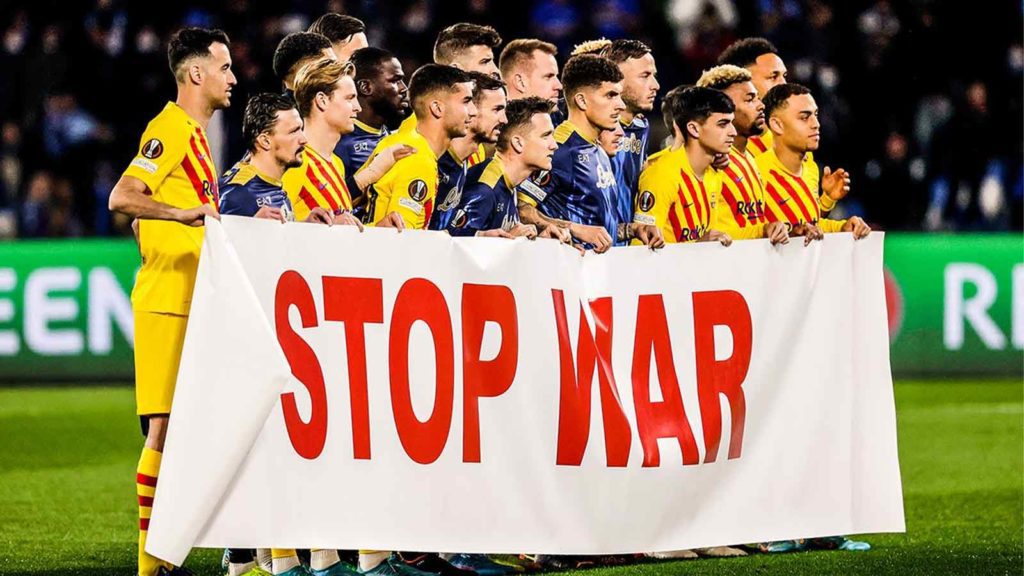 Prior to kick-off at the Diego Armando Maradona Stadium for the Europa League second-leg encounter, Napoli and FC Barcelona players came together to display a banner with the words "stop war".
The banner is in reference to Russian President Vladimir Putin launching a military invasion of neighbouring Ukraine on Thursday.
Also read: "It's quite levelling when you.."- Sean Dyche on Antonio Conte's shocking comments on being Tottenham manager