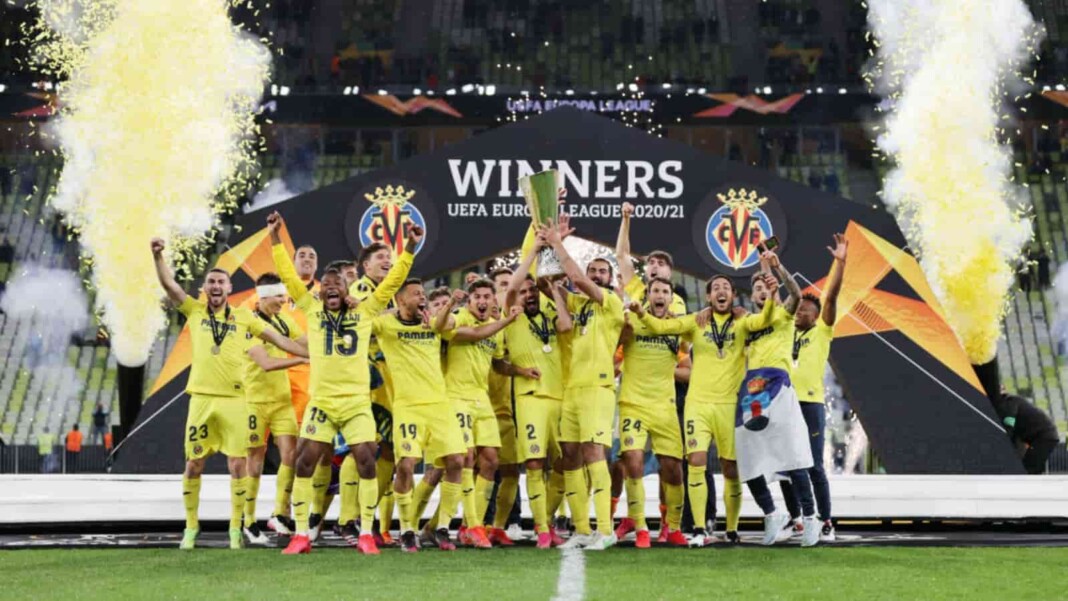 Villarreal defeated Manchester United 11-10 on penalties to win their first major trophy after a 1-1 draw in the Europa League final in normal time as United goalkeeper David de Gea missed the decisive spot-kick in a remarkable shootout.
Villarreal goalkeeper Geronimo Rulli scored the decisive spotkick and saved his counterpart David de Gea's attempt as they claimed their first European title by beating Manchester United 11-10 on penalties following a 1-1 draw in the Europa League final on Wednesday. In the first European final to be played in front of a crowd in two years amid the COVID-19 pandemic, Villarreal survived a tough second half to give coach Unai Emery a record fourth title in the competition, leaving United without a trophy since their Europa League triumph in 2017.
David de Gea missed the only penalty to let Villarreal win the first trophy in their history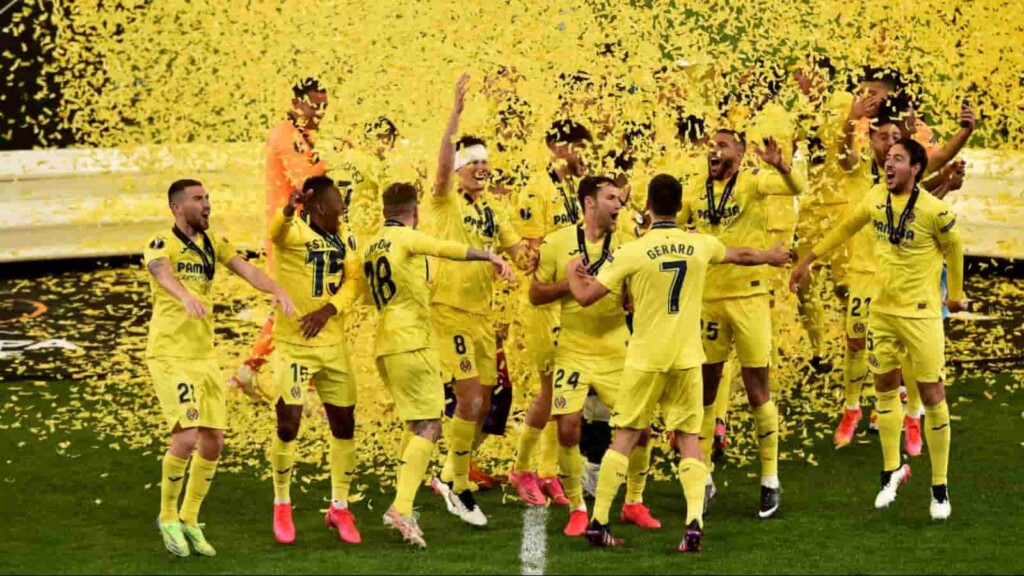 In the first European final to be played in front of a crowd in two years amid the COVID-19 pandemic, Villarreal survived a tough second half challenge from United to secure a draw after extra time before going on to edge a tense shootout.
De Gea started ahead of Dean Henderson in goal, while Paul Pogba took up a more orthodox midfield role as Fred was only deemed fit enough for a spot on the bench and Eric Bailly replaced the injured captain Harry Maguire in central defence, with the United captain surprisingly named among the substitutes despite suffering ankle ligament damage two weeks ago.
An early collision between Juan Foyth and Pogba left the former Tottenham defender bloodied but both sides were slow to click into gear on a damp and chilly night on the Baltic coast.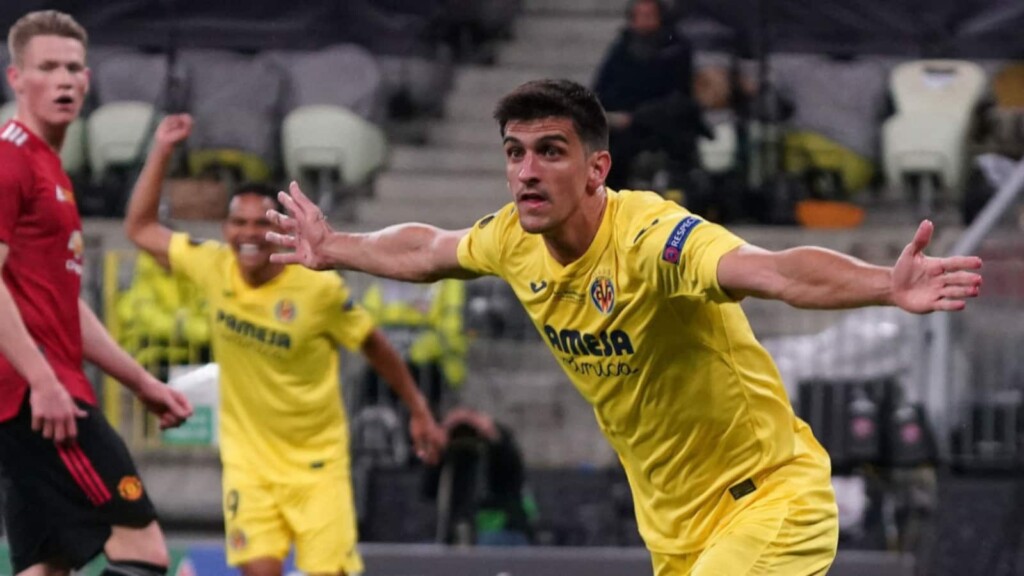 A nervy opening half-hour saw neither side fashion any real chances until Villarreal's Gerard Moreno got on the tail end of a free kick into the penalty area and poked home past David De Gea in the Manchester United goal to give Unai Emery's side the lead at half-time. Dani Parejo had swung in a free-kick from the left, after a poor decision from Cavani to challenge Parejo and Moreno peeled away from Luke Shaw and Victor Lindelof, steering beyond De Gea as the Swede desperately tugged at his shirt. Moreno's 82nd goal for Villarreal equalled the club record of former Manchester United forward Giuseppe Rossi.
But it also sparked a reaction from United, as a battling Scott McTominay watched his shot deflected over before Mason Greenwood burst into the area and sent in a fizzing cross that Raul Albiol nearly diverted into his own net.
Edinson Cavani scored early in the second half to bring United level, pouncing on a loose ball at the top of the six-yard box and firing past Geronimo Rulli to make it 1-1.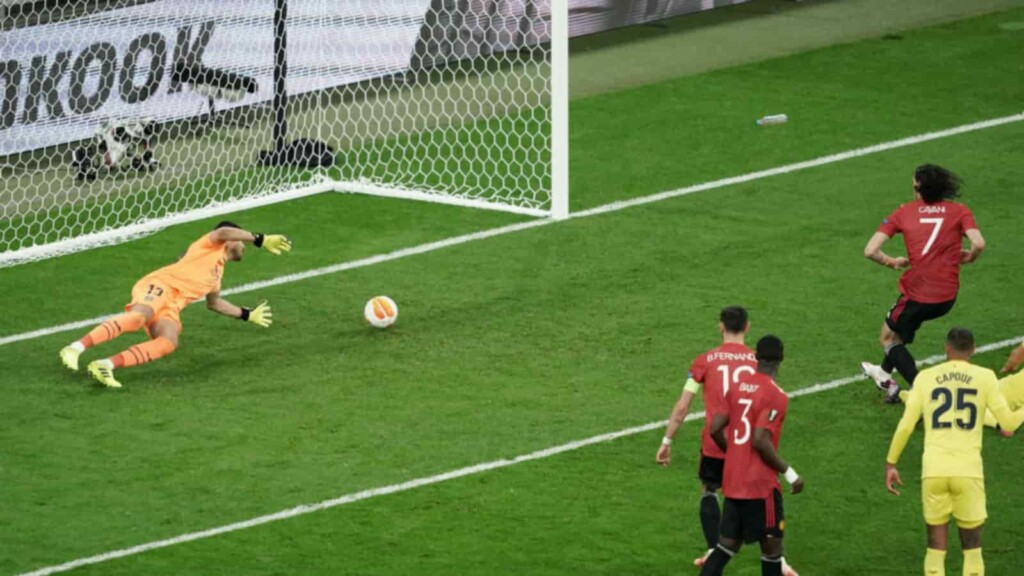 A headed clearance at a corner dropped to Rashford, whose dragged volley ricocheted into the path of Cavani to stab home with Rulli unable to recover after anticipating the initial shot. It was the Uruguayan's sixth goal of the competition this season, and gave United the much needed momentum to drive forward.
United were the better side throughout the second half and looked threatening going forward, but neither side was able to find a winner in regulation and the match went to extra time.
The pace of the game continued into extra time and with no goals scored it was on to a penalty shootout to decide the Europa League winner. Three players came on purely for the penalties and all scored, including Alex Telles and Dani Raba – who did not have a touch before the shootout.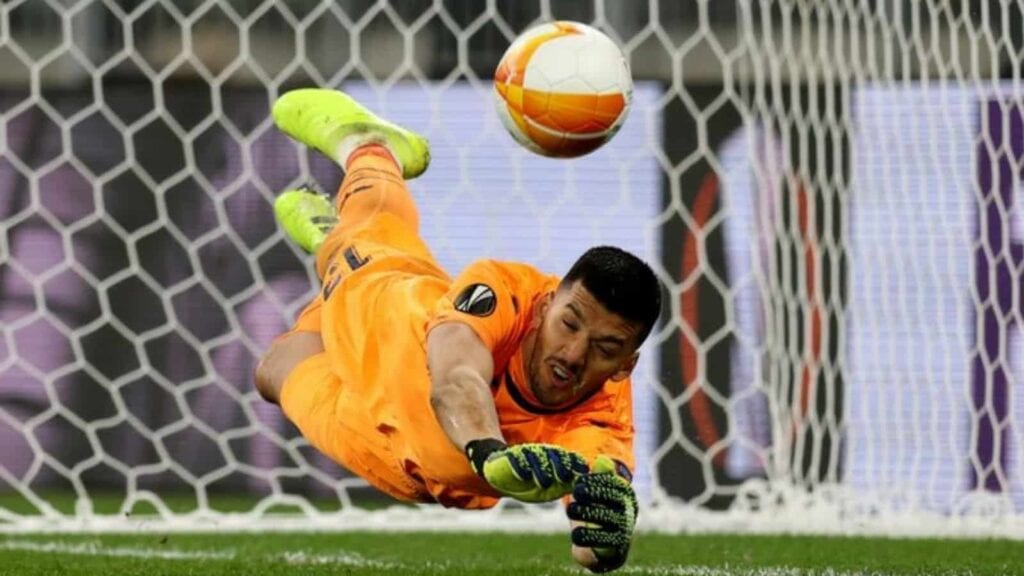 The first 21 penalties were successfully converted before De Gea had his attempt palmed away by Rulli as United lost for the sixth time in seven shootouts, handing Emery a record fourth Europa League crown. The teams went back and forth in the shootout, with Villarreal keeper Rulli scoring his penalty attempt before De Gea missed his after all 10 outfield players from both teams had converted their spot kicks in the 11-10 shootout final.
It was a game in which United began as favourites, went into half-time as underdogs, looked to have it in the bag by the hour and ended up losing in flabbergasting circumstances. In many ways it was an evening that summed up their season: oscillating wildly between extreme competence and extreme lethargy, sometimes in the same game, occasionally even in the same attack. By the end, it felt as if United were grateful simply to still be there. For Ole Gunnar Solskjær's team, the means justified the soul-crushing end.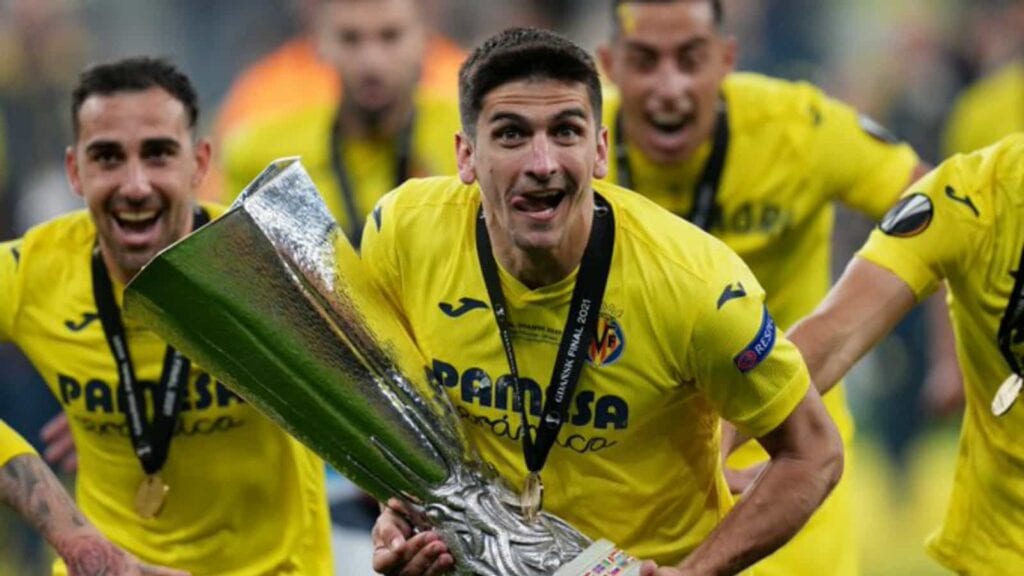 Ultimately, this wasn't about who wanted it more. They both wanted it plenty. For United, this wasn't a test of mettle or character or those myriad indefinable qualities television pundits like to talk about. It was a test of ingenuity too: a measure of their ability to create and innovate and find solutions on the pitch, particularly with no obvious bench option and Solskjær waiting until the 100th minute to make his first change. It was a test of initiative, particularly for a team that has often preferred to play the reactive part in big games. Instead, inert and fearful, they left their fate in the hands of blind chance.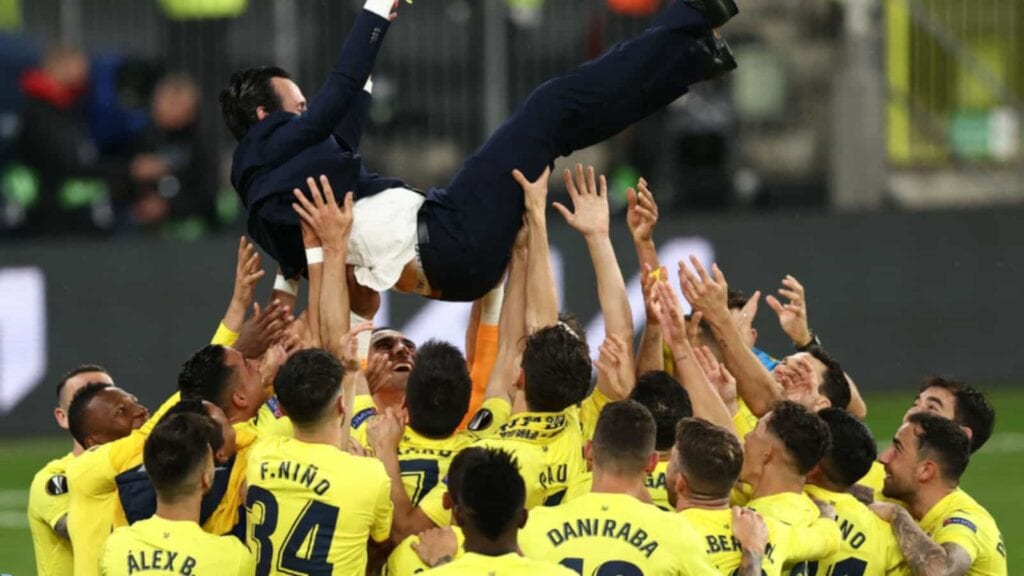 The result means Man United have not won a title of any kind in four seasons, since last lifting the Europa League trophy in the 2016-17 campaign under Jose Mourinho. Villarreal coach Emery secured a record fourth title in the competition after winning three Europa League wins with Sevilla, and it is the first major European success for the Yellow Submarines.
Also Read : Inter Milan and Antonio Conte part ways after a successful season by mutual termination of contract