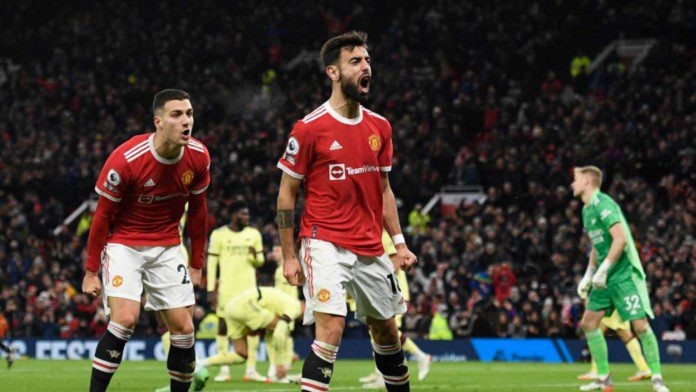 Manchester United have been trying to come with a positive impact in the Premier League as they look forward to moving up further in the points table as they currently sit at 11th place in the table with 18 points to their tally.
Manchester United has taken on Arsenal in Old Trafford and looks forward to securing the matchday to move up further in the points table and close to the top four.
Manchester United and Arsenal both started strong although the home side saw themselves a goal down in the 13th minute of the game with Emil Smith Rowe striking the ball from outside the box to score the opener.
Fred Stones for his mistake and Fernandes ends his drought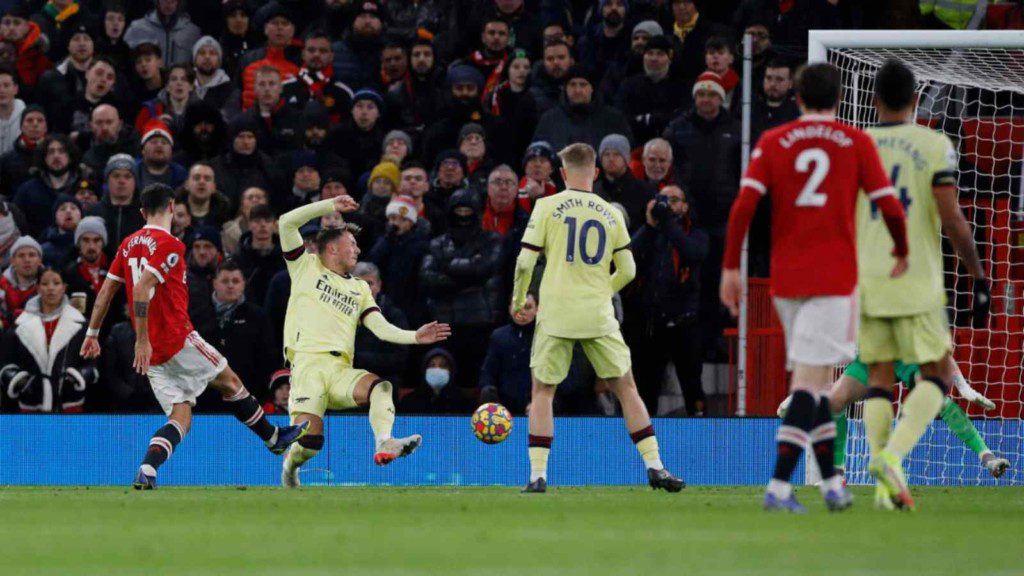 The mishap took the Red Devils a goal down early and they kept fighting back to return into the game, succeeding at the end with Bruno Fernandes scoring the equaliser right at the edge of the first half's end.
The goal started with Jadon Sancho sliding in a slick pass into the box for Fred who intercepted the ball beautifully to cut the ball in the centre of the box finding Bruno Fernandes who just opened his body to find the back of the net at the 44th minute.
Bruno Fernandes manages to slip past a goal in his 100th game wearing the Redshirt and has now 45 goals and 34 assists for Manchester United. The Portuguese midfielder was finally able to break his 15 game scoreless streak and will be looking to help out more to seal three points from the match.
Also Read: WATCH: Goal or Not? Emile Smith Rowe scores for Arsenal with Manchester United's goalkeeper down