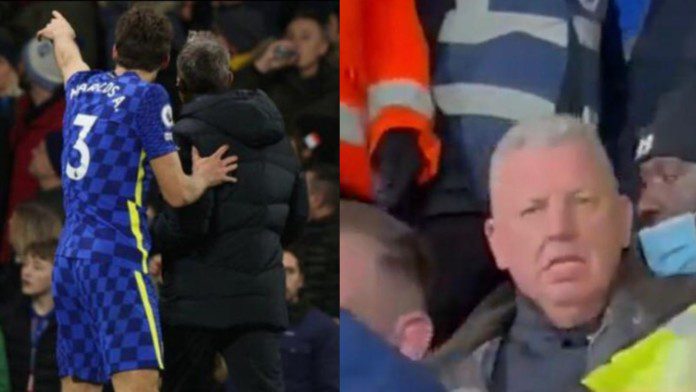 Chelsea are back to winning ways with a 2-1 win against Watford on Wednesday. Goals from Mason Mount and Hakim Ziyech on either side of Emmanuel Dennis goal was enough for them to record all three points and stay at the top of the Premier League. Watford gave a tough challenge to the leaders and were right at it from the first whistle.
However the match had so much going on in the stands than on the pitch. The game was temporarily suspended 10 minutes in after a medical emergency in the Vicarage Road home end. It was a Watford fan who had suffered a heart attack in the home section of the Vicarage Road. Chelsea defender Marcos Alonso was the first one to spot the casualty in the crowd and bring it to the notice of the officials and also was able to spot the exact section where it happened.
The game was suspended after playing just 10 minutes and both set of players went straight to the dressing room as the paramedics and also the Chelsea medical team were ready on hand to perform CPR and wanted to do as much as they can to save the life of the Watford. The game was suspended for over 25 minutes and both the teams refused to come back on the pitch before the ensuring the safety and the health condition of the fan.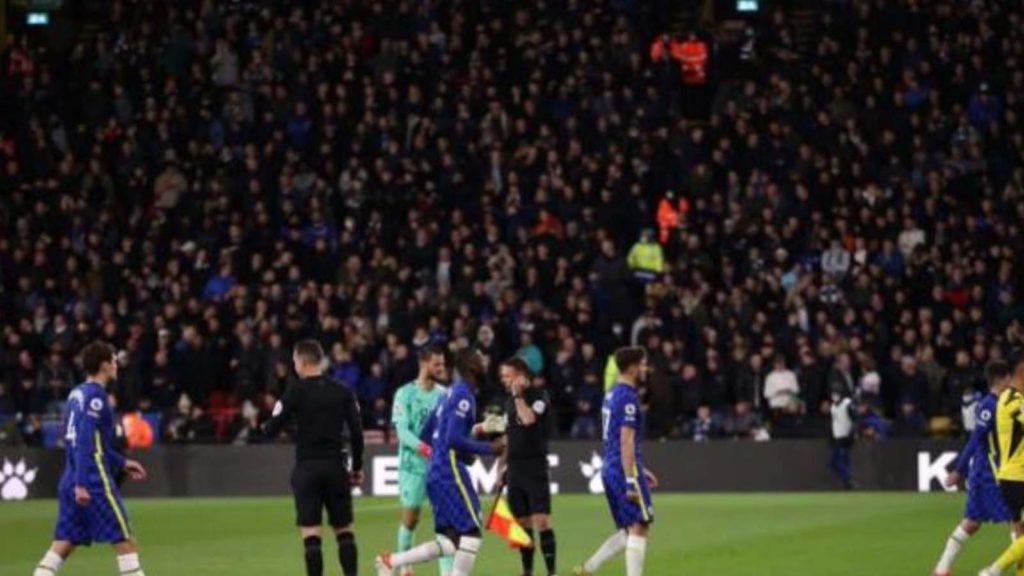 However there were some Chelsea fans in the away end of the stadium with whom the stoppage did not sit well. They started chanting about the Watford fan who had suffered a heart attack. Reports suggests chants like "get on with it" & "let him f**king die" could be heard from a small section of Chelsea fans present in the away section at Vicarage Road.
The suspected Chelsea fan was taken away by the Steward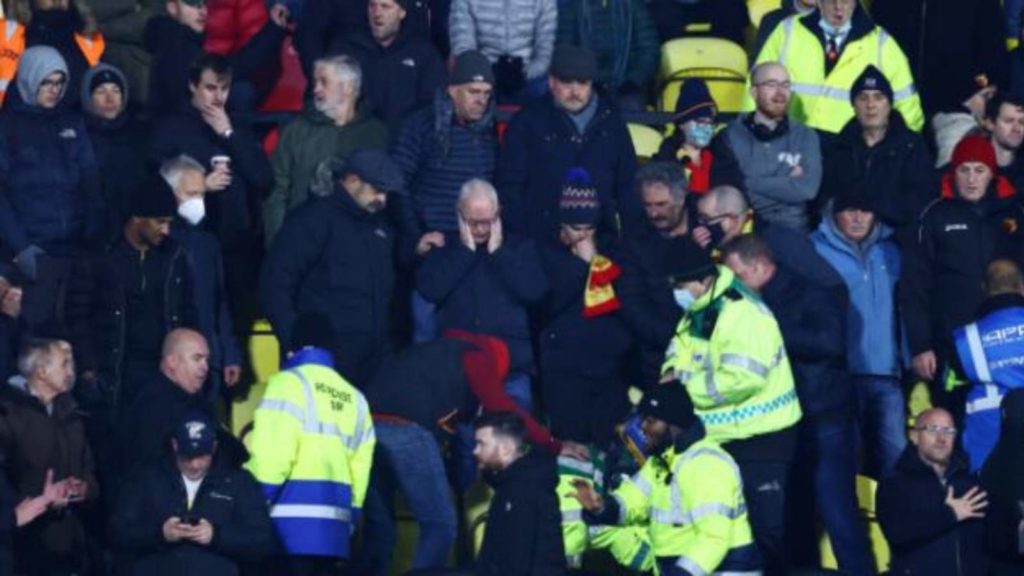 In the video below it can been seen that a elderly man is fighting the steward who is trying to take him away after the alleged inhuman chants towards the Watford fan who suffered a heart attack. After the on pitch collapse of Cristian Eriksen during the Euros 2020 the medical team and the paramedics have to be ready for every possible situation.
This is the second such incident in the Premier League after the first one on October 17 at St James Park when Newcastle played host to Tottenham Hotspur.
Also read: NEW! "Twitter Reacts As Manchester United Legend Michael Carrick Says Goodbye After 15 Years At The Club"