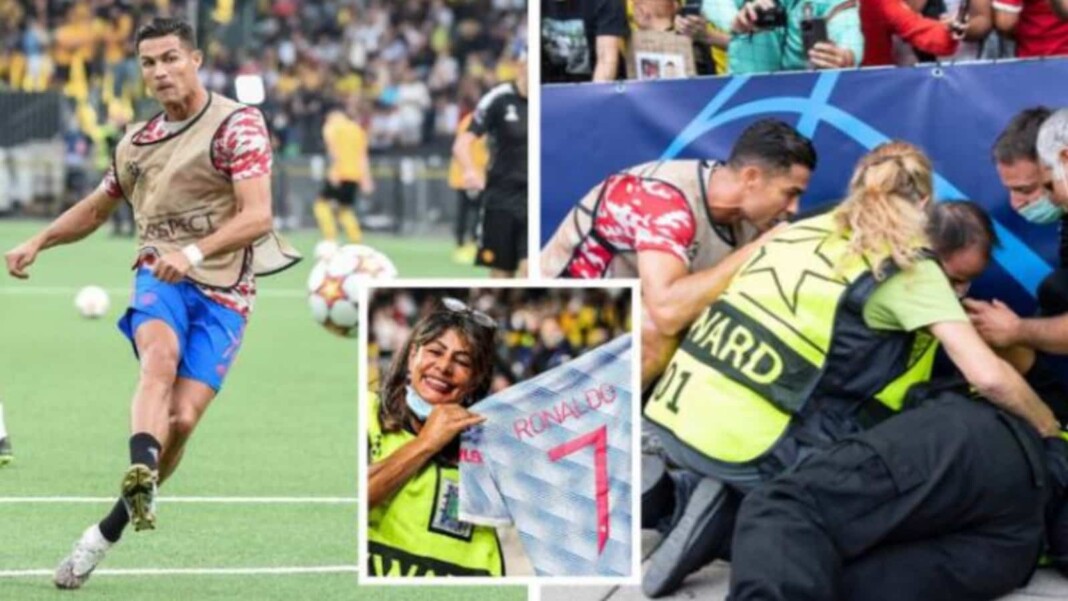 Cristiano Ronaldo was back in the UEFA Champions League and made his second Manchester United debut in the competition against Young Boys and didn't waste any time to score when he tucked home from close range after a sumptuous outer foot pass from Bruno Fernandes in the 13th minute of the game. However it was not enough as 10-men United were stunned by Young Boys in 2-1 defeat, as Jordan Siebatcheu capitalised on a Jesse Lingard back pass and scored the winner in the 95th minute.
However, before the game during warm-up Cristiano Ronaldo jumped a barrier to help a steward after knocking her down with a wayward shot. The Red Devils striker was warming up with his teammates when he fired a shot wide of its target. The ball collided with an unsuspecting steward, knocking them to the ground.
Ronaldo reacted by jumping the barrier to check up on the woman, who was lying flat on her back and looked to be in some pain. The steward was given a once-over from medical staff but seemed to be OK following the accident. Ronaldo also gave the Steward his number '7' Manchester United jersey as a gift and that surely made the Steward's day.
Cristiano Ronaldo equals his former teammate Iker Casillas for all time appearances record of 177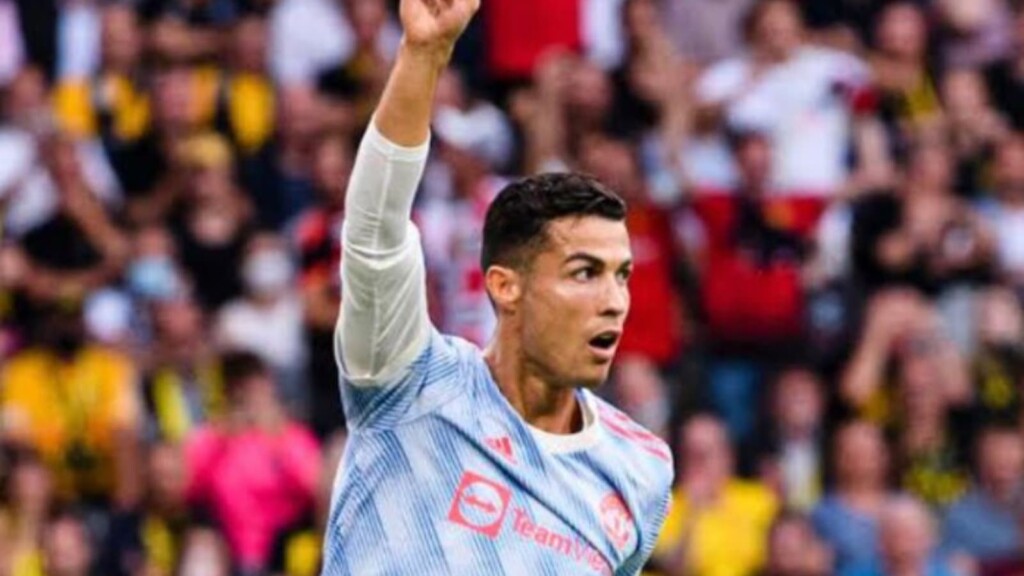 Cristiano Ronaldo made his 177th Champions League appearance against Young Boys equalling World Cup and Euro winning captain Iker Casillas for all time appearance record. Ronaldo also scored on his second UEFA Champions League debut for Manchester United and registered his 135th goal in the competition when he opened the scoring in the 13th minute of the game.
But unfortunately it was not enough for his side to take home all three points as Young Boys grabbed a late winner in the 95th minute through Jordan Siebatcheu. The pressure is surely on Ole Gunnar Solskjaer to deliver with a squad which has the likes of Bruno, Pogba, Varane, Sancho and of course Cristiano Ronaldo.
Also read: WATCH : Cristiano Ronaldo scores first goal for Manchester United this Campaign in UEFA Champions League