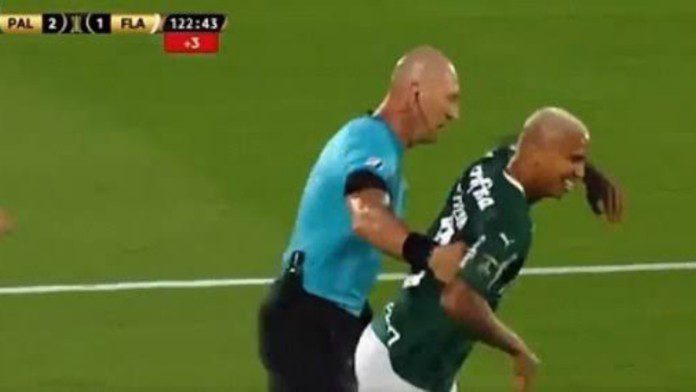 Palmeiras came out with a 2-1 victory against Flamengo in the Copa libertadores finals, retaining their title from last year. The Brazilian club created history after becoming the first South American club to retain the title, which came due to a late goal from Deyverson, in extra time.
Deyverson had just come on 5 minutes ago, and scored in the 95th minute to score the winner after an error from former Manchester United midfielder Andreas Pereira to win the title for his side.
Deyverson scored the winner minutes after coming onto the pitch
However, what grabbed headlines even more than his goal was the hilarious piece of act which he showed in the final moments of the match. In the penultimate minute of extra time, Deyverson took to the ground after getting a minute touch from the referee who had just touched the striker as if to egg him on to to get on with things in the remaining minutes.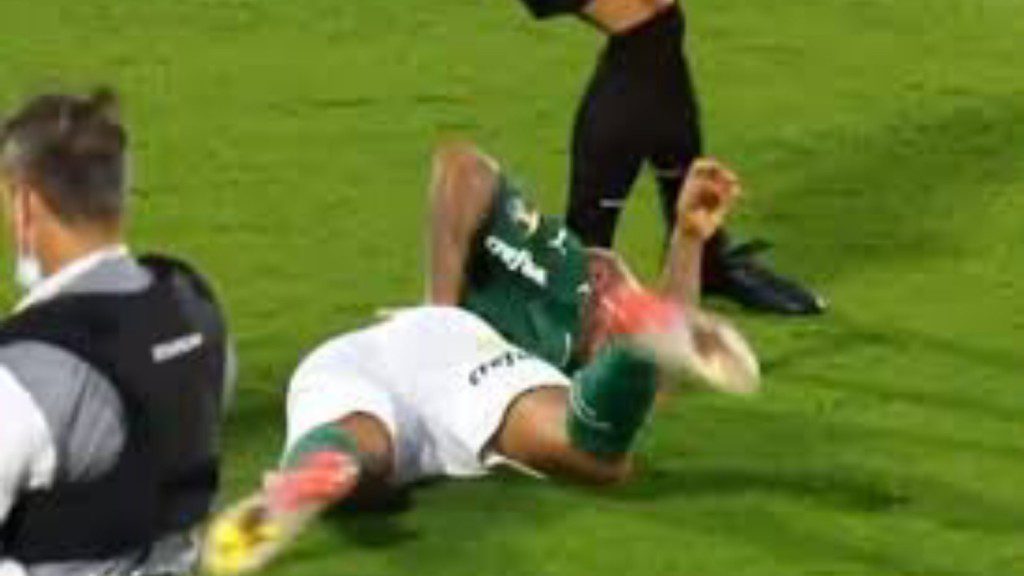 He went down magnificently staying down on the pitch for a couple of minutes clutching his back while the referee attended to him after his dramatic fall.
Palmeiras had scored the first goal of the match in the 6th minute through Raphael Veiga and Flamengo equalizer in the 72nd minute to send the tie into extra time.
Also Read– WATCH: Vinicius Jr. scores a stupendous late goal to secure a 2-1 victory for Real Madrid