The matches of the 'Group of Death' of EURO 2020 is finally off and running as Portugal were earlier in action against Hungary in Budapest. The other two heavyweight teams in Germany and France are currently in action in Munich for the second match of the group.
France have taken the lead in the high-octane clash in the 20th minute through an unfortunate own-goal from the returning German defender Mats Hummels.
Mats Hummels scores an unlucky own-goal for Germany
However, the goal was all made by French midfielder Paul Pogba, who produced an exquisite pass with the outside of his boot from the right-flank onto Lucas Hernandez. The left back received the ball, as the Germans were caught out by the guile on the pass from Pogba.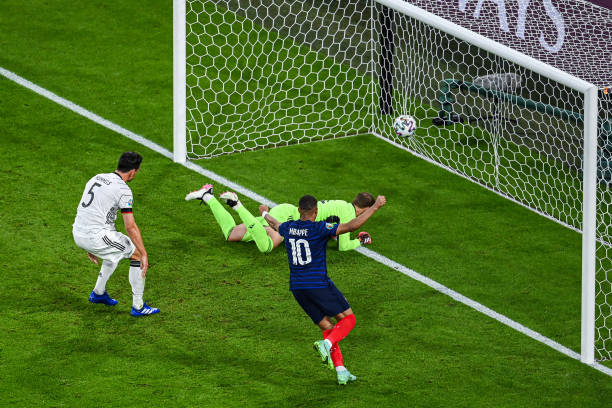 Hernandez drilled in a cross for Kylian Mbappe who was waiting in the box. The German defender Mats Hummels who was marking the French striker knew he had to get a touch to stop the cross, but his touch was a little too heavy and thundered into the top of his own net giving Manuel Neuer, no chance to stop it.
Also Read: EURO 2020: France vs Germany LIVE stream: When, Where, and How to Watch