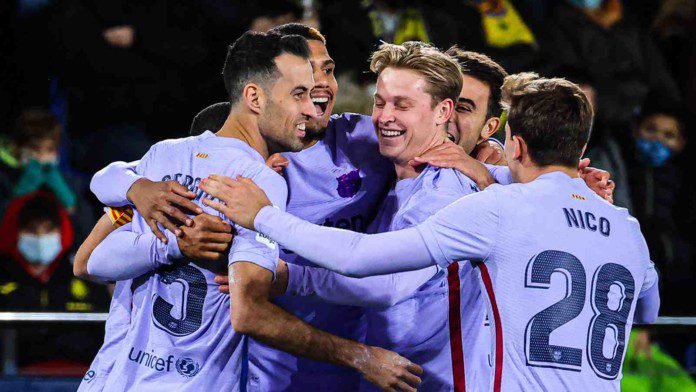 FC Barcelona continue to flourish under their new manager Xavi Hernandez who has set certain goals and is looking forward to take Barca back to their glory days.
FC Barcelona takes on Villareal to play their 14th matchday in the La Liga as they try to cope up with other teams to move up further in the table.
Barcelona has been doing well with some young legs on the field as they continue to impress with their skill and gamesense on the field. Barca started the game real strong against Villareal with Gavi, Abde and Depay leading the forward line as they failed to convert some easy and clinical chances in the early stages of the game.
Frenkie de Jong scores an easy Tap in to put Barcelona 1-0 ahead against Villareal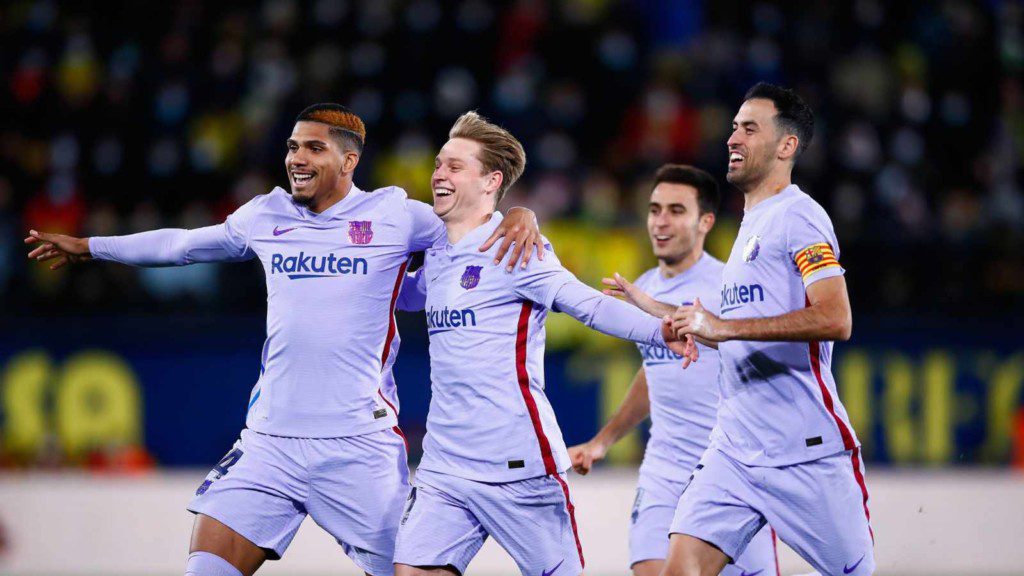 The Catalan club continued to keep on their momentum as the second half started and kept on building pressure on the home side eventually coming up with the opener in the 48th minute of the game.
Abde runs in from the right flank to put in a cross into the box which is shot by Jordi Alba but rebounds from the Goalkeeper with Memphis Depay getting a touch and falls into the feet of Frenkie de Jong who in turn scores an easy tap in to put FC Barcelona 1-0 ahead in the game.
Although the goal was ruled out by referee on the first instance as they judged Depay offside but VAR overuled and the goal was given. This was the first open play goal under the Xavi era which was beautifully executed and success was delivered.
Also Read: WATCH: Thiago Alcantara smashes the ball home making it 3-0 for Liverpool before the first half