Lionel Messi has created a storm in the footballing among critics and players as he got recently honoured with the France Ballon D'or 2021 which is the seventh golden ball the Argentine has won in the last 12 years.
A hilarious conversation between Lionel Messi and his eldest son Thiago Messi has gone viral on the internet as the 9-year-old gets surprised and confused with the number of Ballon D'or his father has.
Lionel and Thiago Messi's conversation creates a humorous atmosphere among all the negative aura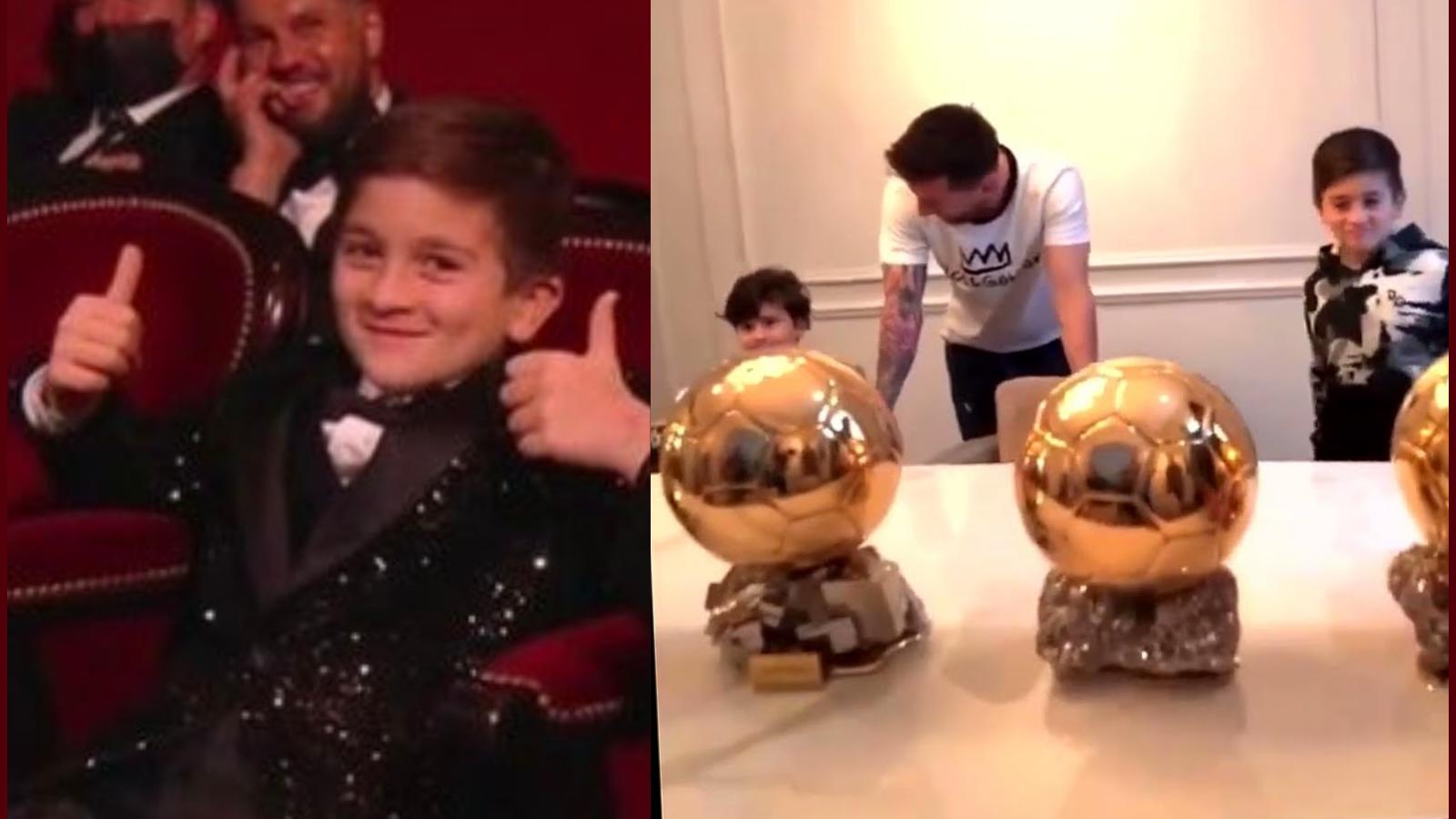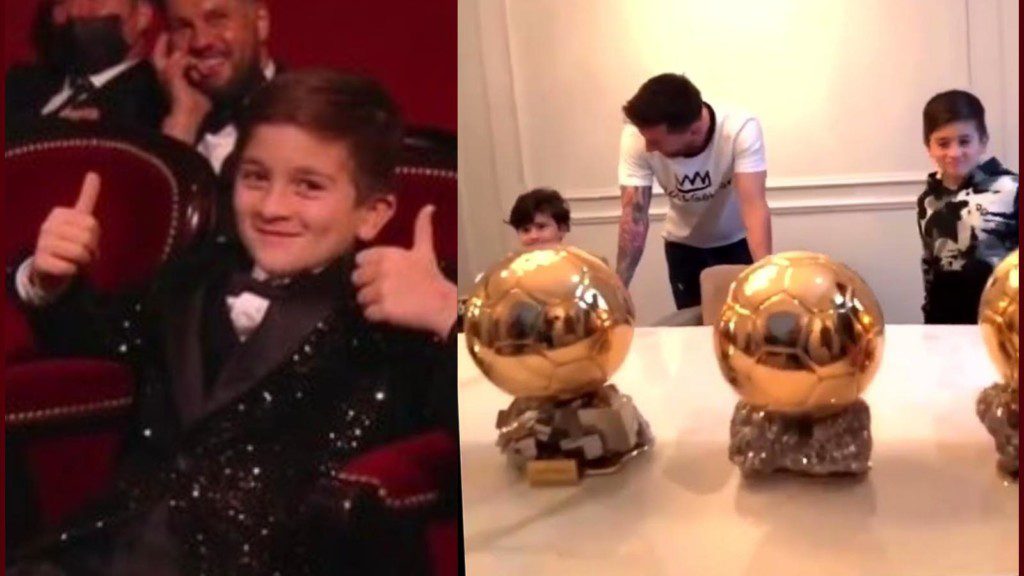 When the fans, critics and journalists were all busy discussing who is going to be the winner of the 2021 Ballon D'or, Lionel Messi was clicking photos and filming videos with his seventh Ballon D'or in Paris.
Thiago Messi, the eldest son of Lionel Messi gets confused by saying why there are 7 Ballon D'or on the table as the 9-year-old kid was not aware of his father's new achievement.
Thiago Messi says then "Since you have won this that means you have 8 Ballon D'or?"
While Messi says he had six and with the new one added it's seven and not eight. This takes all the officials by a laugh as they prepare themselves to click the pictures.
Also Read: "He's a Fixer !": Borussia Dortmund players Furious at controversial refereeing in the Der Klassiker