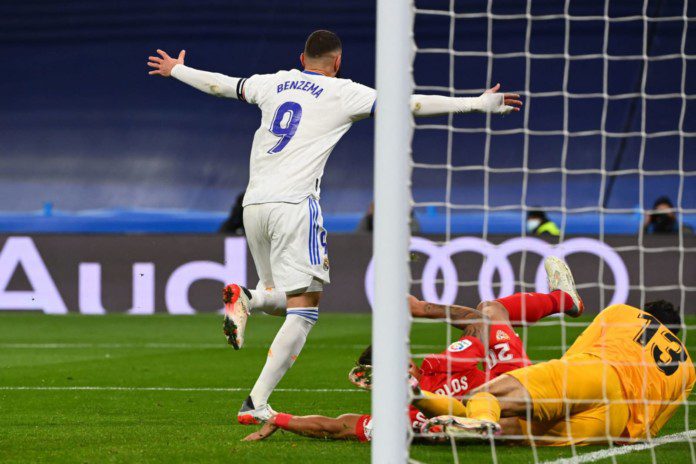 Real Madrid are battling to maintain their top spot in La Liga against Sevilla, who have made the trip to the Santiago Bernabeu for matchday 14 in the league. The Los Blancos did not have the perfect start to the fixture at home, but have clawed their way back in to go in level at the half time break, thereby keeping their top spot intact in the league so far.
Karim Benzema scored an easy tap-in finish to equalize in the 32nd minute, after they conceded early on in the match. Rafa Mir scored from an open header from a corner in the 12th minute to open the scoring for the away side.
Karim Benzema became the highest French goalscorer in club football courtesy of the goal against Sevilla
Real Madrid were made to wait for the goal, and the goal resulted from a mistake on the part of the Sevilla goalkeeper, Bono making it one of the easiest goals Benzema would ever score in his career.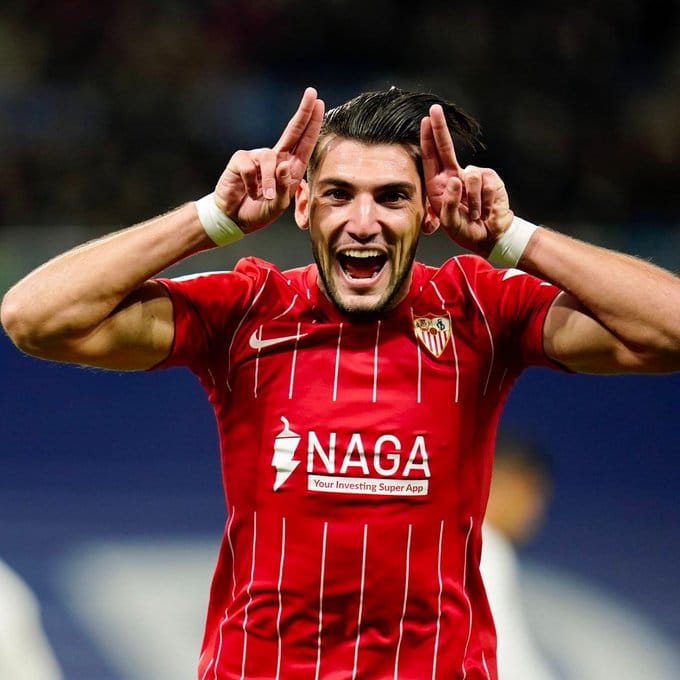 Madrid's centre back Eder Militao found himself in possession of the ball high inside the Sevilla half, and fancied a shot from about 40 yards out.
The shot was well struck and to his credit well on target, which meant Bono had to get his hands behind it. The keeper however, failed to grab it cleanly and Benzema reacted the quickest to get to it before anyone else and scored from inside the 6 yard box.
The match currently stands evenly poised at 1-1, and both teams have shown they have what it takes to make that added step and makes up for an even more interesting second half.
Also Read: Manchester United's passive playing style against Chelsea receives scathing reviews from former footballers