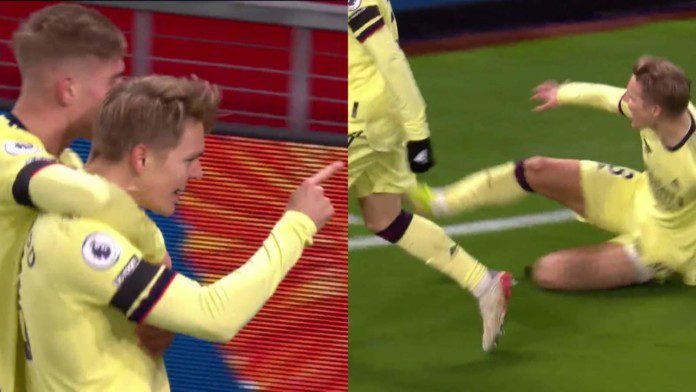 Manchester United and Arsenal have been on each other's neck as each of the teams tries to best the other to go up in the game to gain that vital three points to their tally. The First half of the match was full of excitement as both the teams went into the break with a goal in their name.
Arsenal's goal in the first half came from a mishap as Smith Rowe shot with David De Gea lying on the ground due to a tap on his feet while Bruno Fernandes equalised just before the end of the half.
Manchester and Arsenal giving each other neck to neck fight as the score is equalised by Ødegaard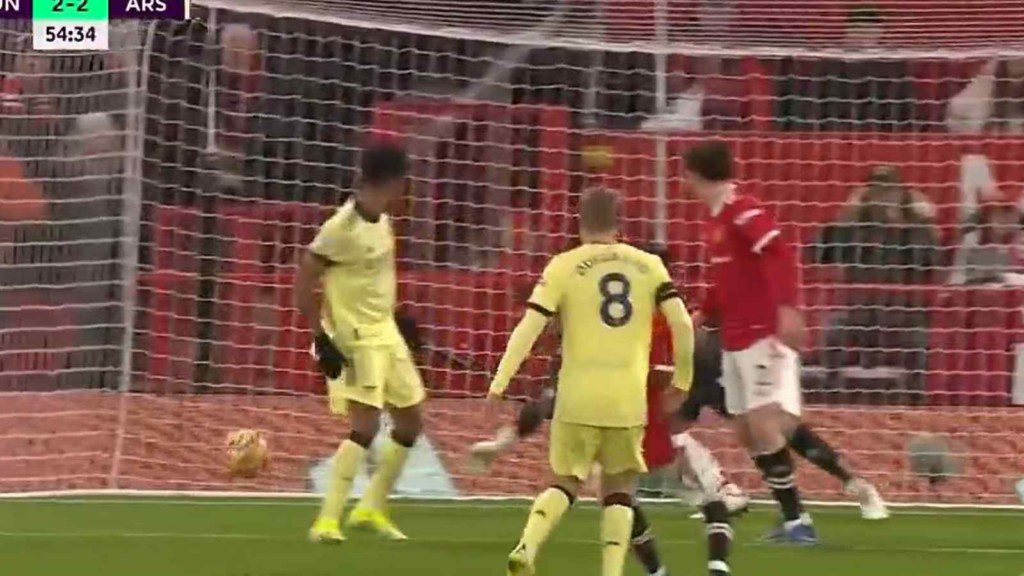 The Second half of the game started with a boost as both the teams looks eager to bag the vital three points and Manchester United showed it as Cristiano Ronaldo put Manchester United a goal up at the 52nd minute of the game.
Arsenal was not one to give up that easy as just two minutes after Martin Ødegaard comes up with the equaliser putting the North London side back in the game and back in action.
The goal started with Thomas Partey putting a ball towards Gabriel Martinelli into the right flank who swiftly played the ball into the box towards Martin Ødegaard who shot the ball at the bottom left corner of the goal.
Also Read: WATCH: Cristiano Ronaldo scores his 800th goal giving Manchester United the lead against Arsenal