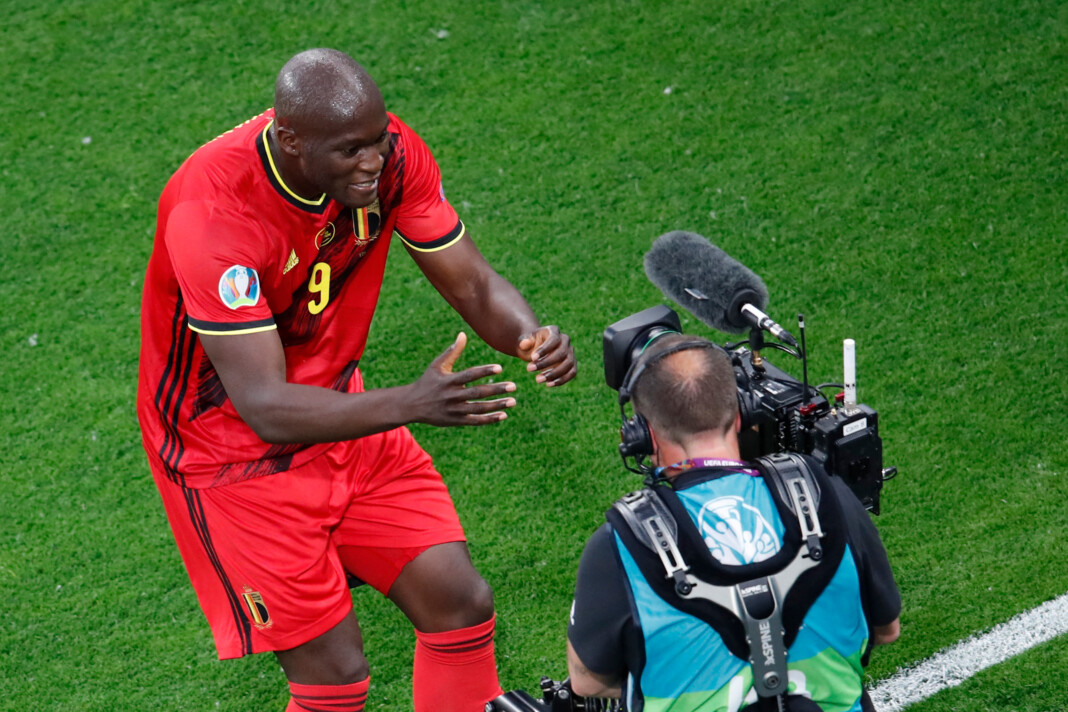 Fresh from the aftermath of the Christian Eriksen incident in the previous match of, Belgium and Russia have carried on with the EURO 2020 proceedings. The Group B match has started on its scheduled time 21:00 BST.
The FIFA's number one ranked side Belgium have started the game perfectly and gone 1-0 up inside the first 10 minutes of the match. Romelu Lukaku scored the first goal of the match to give his side the lead over the Russians.
Romelu Lukaku and Christian Eriksen are club teammates at Inter Milan
The goal came in the 10th minute as the ball reached Lukaku inside the penalty area. It had deflected off the Russian defender and the Inter Milan star made no mistake in putting it into the back of the net.
After doing so, Romelu Lukaku ran towards the pitch-side camera and shouted, "Chris, Chris, I love you", in a lovely tribute to Christian Eriksen. The duo are teammates at Inter Milan and his concern about the injured Danish midfielder was evident.
Also Read: EURO 2020: Twitter Reacts as Christian Eriksen pulls out of danger