Liverpool and Arsenal are currently going head to head in a high profile Premier League match at the Anfield stadium. The intense rivalry between the two sides has certainly lived up on the pitch as well as on the touchlines with plenty of action happening in the first 45-minutes itself.
Liverpool have dominated having as much as 65 per cent possession, and have been rewarded with the opener which came from Sadio mane towards the end of the first half. However, the talking point of the match has come on the sidelines with a massive fight breaking out between the two managers, Jurgen Klopp and Mikel Arteta.
Jurgen Klopp has won the battle so far, as Liverpool lead 1-0 at half time
The duo clashed fiercely, as Mikel Arteta reacted to a foul made by Sadio Mane on Arsenal defender Takehiro Tomiyasu. Arteta reacted on the touchlines gesturing to the referee to pull out the yellow card for the offender.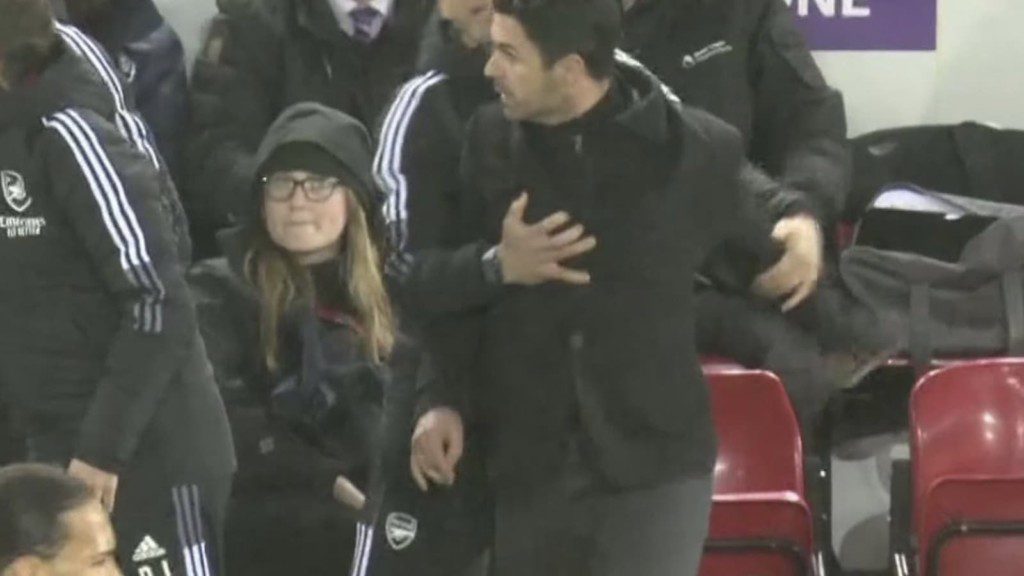 This action caught, Jurgen Klopp's eyes and the german reacted immediately shouting towards the Spaniard. Arteta did not seem pleased at that reaction and ran towards the Liverpool technical area hurling abuses at Klopp. The Liverpool manager too did not hold back and the two clashed midway.
The fourth referee, Andy Madley and the other members of the support staff from both sides were prompt to take both of them apart from each other and diffused the situation after it had gone out of proportion for a few seconds, stopping play on the pitch.
Both the managers were yellow-carded by referee Michael Oliver and had to make peace for the time being at least.
Also Read: WATCH: Joao Pedro and Emmanuel Bonaventure scores sensational late goals for Watford to complete a 4-1 thrashing of Manchester United