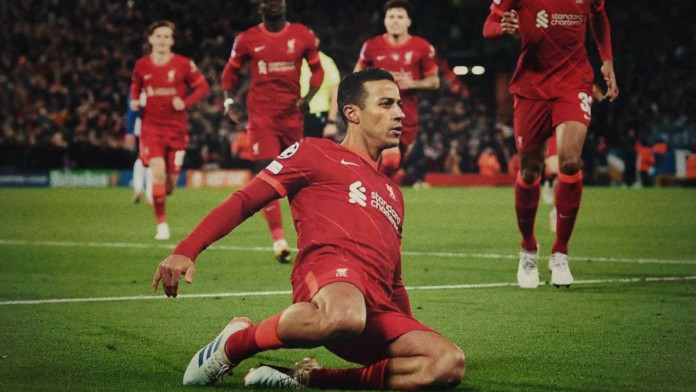 Liverpool has again gone in hard and strong against Southamptom from the very first minute as they look forward to move up to the top of the table in the Premier League, currently holding the second place in the points table, trailing four points behind Chelsea.
Liverpool has tilted the balance of the game in their favour from the first minute of the first half only as Dioga Jota opened the scoring right at the second minute of the game with a beautiful assist coming through the left flank from Robertson.
Thiago Alcantara guides the ball beautifully at the back of the net as Liverpool sends Southhampton three goals down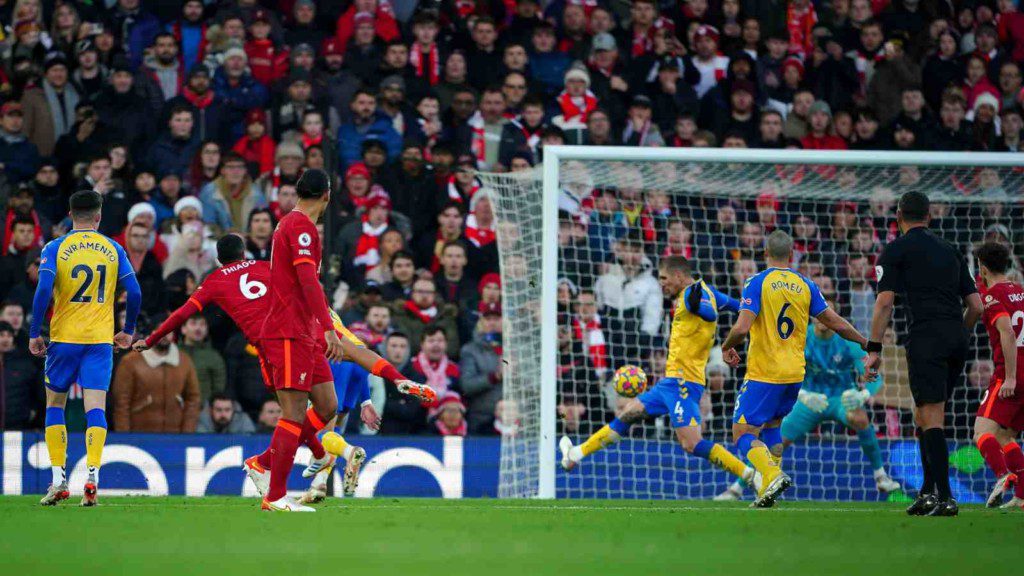 Dioga Jota made it 2-0 for Liverpool at the 32nd minute of the game and not five minute later Thiago Alcantara comes in with another special goal this week.
The goal started from a corner taken by Robertson which was cleared into the centre but Mohamed Salah was at the end of the ball to fly it into the box again but it faced another clearance but this time Thiago Alcantara received the ball at the edge of the box and dribbled past the Southhampton players to strike it into the back of the net.
The Southampton defenders were left helpless as Thiago switched on his dribble mode and the shot deflected into the goal as Lyanco tried to block it.
Also Read: Globe Soccer Awards 2021: Who are the favourites to win ? Date, Time, Venue, Odds and Prediction