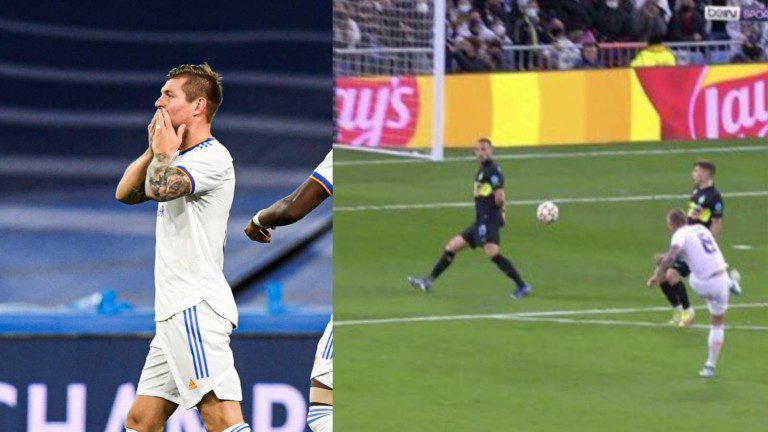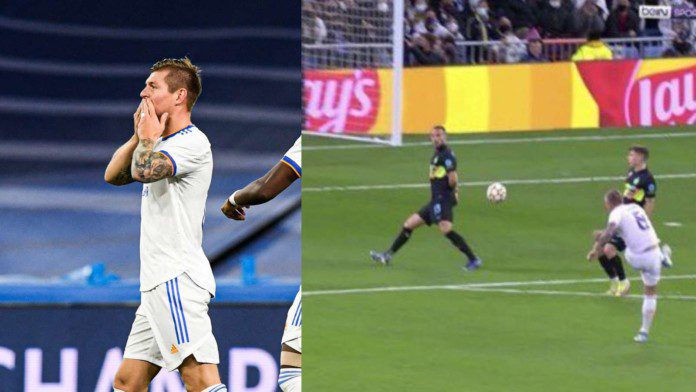 Real Madrid has played brilliantly in the UEFA Champions League 2021/22 season so far as they currently sit at the top of the table with 12 points to their tally in Group D followed by Inter Milan in second place with 10 points.
Real Madrid takes on the Italian giants in their home ground, Santiago Bernabeu and will look forward to finishing the match with a win or draw as it will help them to maintain their first place in the points table.
Toni Kroos has yet again delivered something Magical as Real Madrid lead 1-0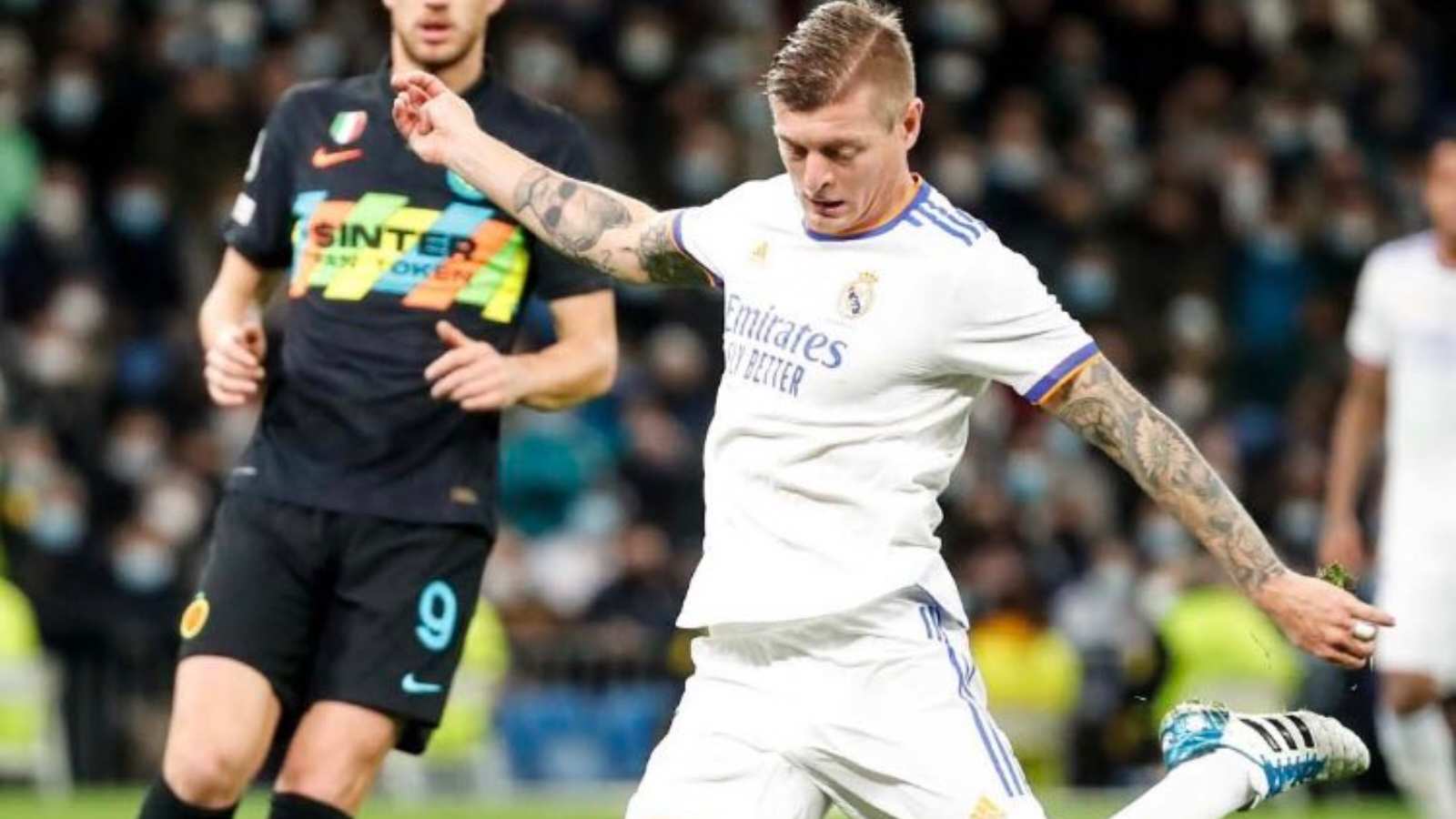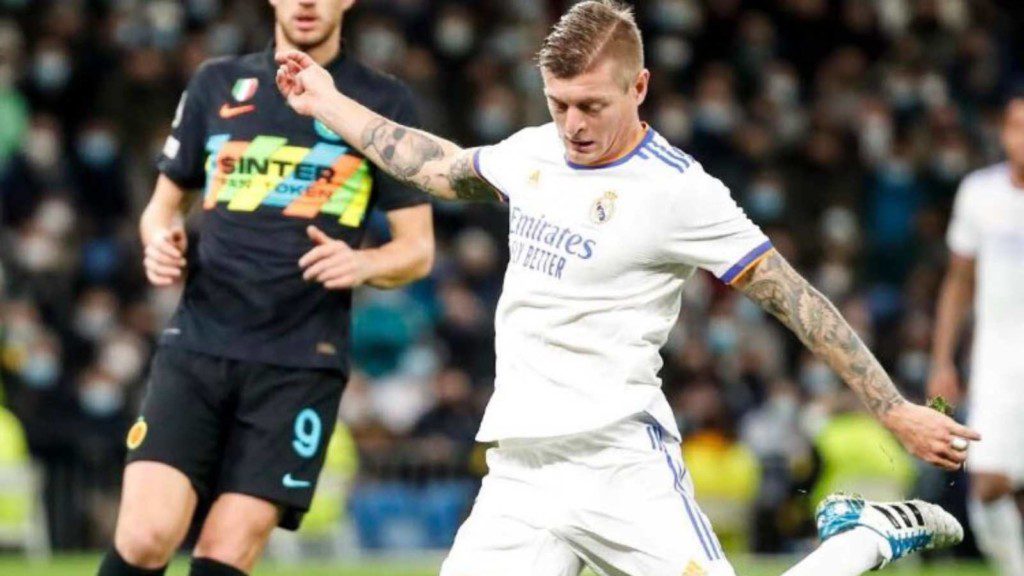 The Spanish giants started the game very well as they look strong from the start with the possession of the ball on their feet and they try to create some clinical opportunities to take the lead.
Not long enough into the game Toni Kroos, the German midfielder scores a long-range stunner to provide Los Blancos with an early lead into the game. Rodrygo, the Brazilian winger ran in from the right flank and with no players further ahead played the ball towards Kross who stood on the left side of the field.
Kroos saw a chance and did not waste any time to shoot the ball into the net leaving the Slovenian keeper, Handanovic absolutely no chance to reach the ball which flew into the bottom right corner of the goal.
Now we will have to see if the Los Blancos can maintain their lead till the final stages of the game or will their be any more dramatic events to follow after this mesmerizing goal.
Also Read: Twitter reacts as Manchester City fails to win against RB Leipzig in the final matchday of Group stage