The Group stages of European Qualifiers of the FIFA World Cup 2022 are almost done with and seven teams from the existing 10 groups, namely Belgium, Croatia, Denmark, France, Germany, Serbia, and Spain have already qualified for the mega event. The fate of the remaining 3 groups are set to be decided tonight. However, it is now sure that a good number of big teams will have to play the Playoffs to fill in the remaining 3 spots of UEFA nations in the World Cup 2022.
The biggest name of the lot, of-course, is Portugal with the European giants suffering a disappointing defeat against Serbia courtesy of a 90th minute winner by Aleksandar Mitrovic. However, their hopes of qualifying for the Qatar World Cup are anything but over.
How Qualifying for FIFA World Cup works in Europe
The UEFA Nations are assigned 13 spots in the FIFA World Cup, out of which, 10 spots are booked in the Group Stages itself by the winners of each group. The second placed teams (10) and two teams with the most points in the Nations League Group stages then compete for the remaining 3 spots in a playoffs consisting of a Semi-final and a final.
Who can Portugal face in the Playoffs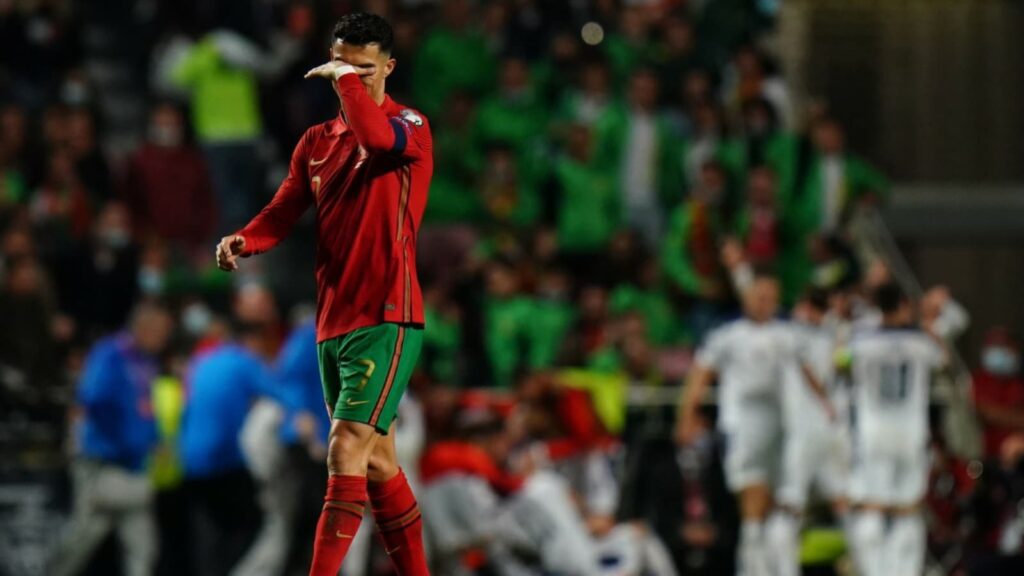 Portugal, Sweden, Scotland, Russia and North Macedonia are the second placed teams who will surely play in the Playoffs. They will be joined by 5 more 2nd placed teams that will be confirmed tonight and to this pool, Austria and either of Czech Republic or Wales would be added based on their performance in the Nations League.
These 12 teams will play 2 matches each in a do-or-die knockout format and the 3 remaining teams will qualify for the FIFA World Cup 2022.
When is the draw
The draw for the playoffs will be made on 26th November, 2022 in Zurich, Switzerland at 7:30 PM IST ( 2 PM GMT).
On that day, it will be decided as to who will face who in the semis and the finals respectively.
Also Read:- "Yesterday's result not enough to bring us down," vows Cristiano Ronaldo after missing out on direct qualification to the 2022 World Cup