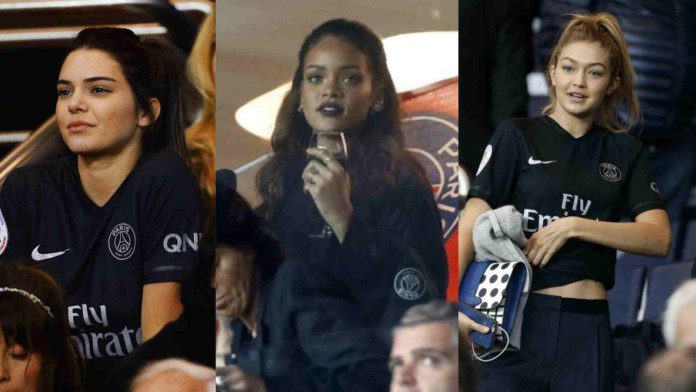 Famous celebrities supporting Sports teams is nothing new. We have witnessed this from the very existence of modern sports as the celebrities, afterall, are just like ordinary people as far as human psychology and basic interests are concerned. Cross-sports following is the most common form of it. Footballers like Cristiano Ronaldo, Dani Alves and Neymar Jr are big F1 fans and they all admire Lewis Hamilton. David Beckham loves Tennis while USA's Basketball sensation LeBron James is a die-hard Football fan and also holds shares in his favourite club Liverpool FC. But in today's changing world, not everything that gets spotlight is organic and so is it in this case.

While it's true that many celebrities go to stadiums regularly to watch their favourite teams play, much of it nowadays is just Famous stars collaborating with the teams to start a trend that keeps their Brand Value up and soaring. Ligue 1 club Paris Saint Germain is one of the many mainstream clubs that are known for applying this business strategy.
When Kendall Jenner and Gigi Hadid were spotted supporting PSG at Parc des Princes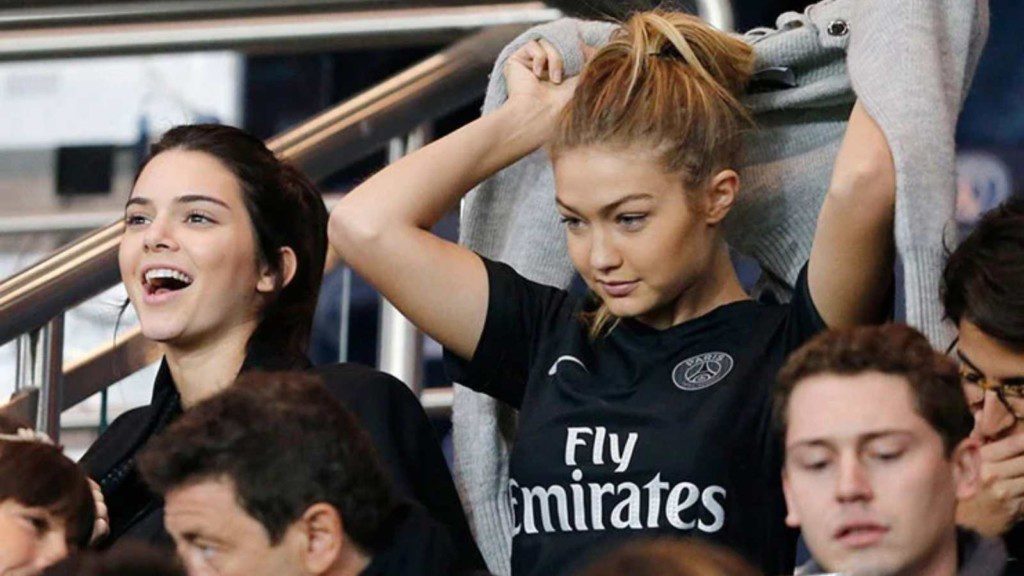 Back in 2015, world renowned fashion models Kendal Jenner and Gigi Hadid were spotted in a PSG match wearing the Parisian jersey and it became the biggest news of the hour almost instantly. "Kendal Jenner and Gigi Hadid are PSG fans" was the most talked about gossip everywhere and PSG's brand value rose like crazy. It was only after a detailed research that it was revealed that the two models had a collaboration with the Parisian club.

However, Gigi Hadid and Kendal Jenner are not the only two celebrities who 'support' PSG. Famous Pop star Rihanna was also once seen supporting the Parisians during a match. Justin Timberlake and Beyonce are also part of the list.
PSG's Grand Scheme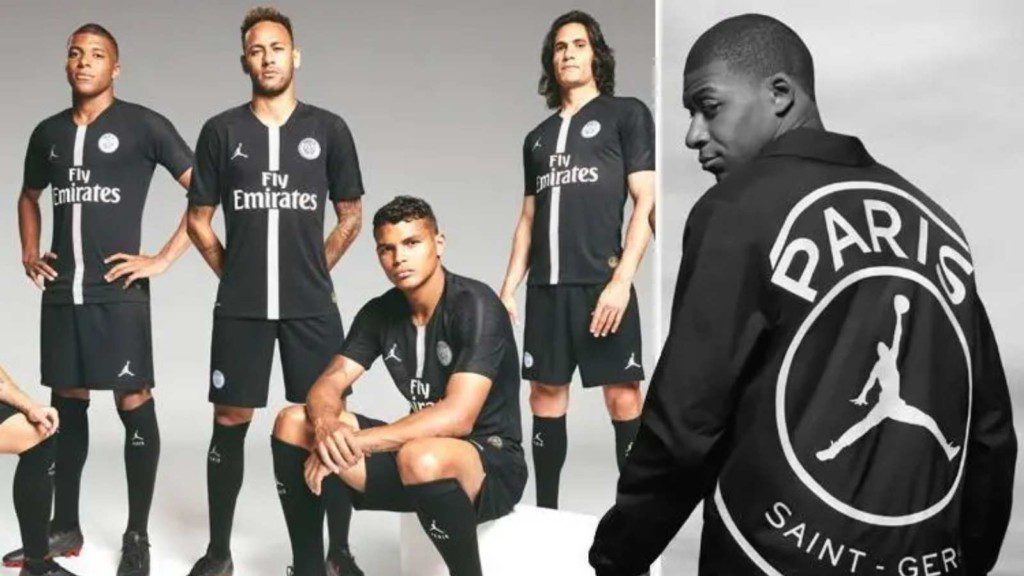 But what exactly is the factor that compels PSG to collaborate with these Fashion icons? Well it is not unknown that Paris is the Fashion capital of the world. Brands like Chanel, Louis Vuitton and Dior, all have their headquarters in the French metropolis. This gives PSG an extraordinary chance to market Football with the help of fashion and vice versa, hence profiting in both spheres.

Their previous collaborations with Air Jordan was a perfect example of the same. Surprisingly, Rihanna, Gigi Hadid and Kendal Jenner were all spotted wearing PSG's special black Air Jordan jersey which is quite self explanatory. It was like a promotion for both their club and their latest jersey.

The fusion of Football and Fashion makes sure that people who have no interest in football are also closely monitoring and often also supporting the teams as a style statement (and obviously buying the jerseys as well). That explains much of how PSG is slowly becoming one of the richest and fastest growing Footballing brands in not only Europe but also in the continents of America and Asia.
Also Read:- Lewandowski, Van Dijk and Mbappe reacts to Max Verstappen's win over Lewis Hamilton in the F1 World Championship 2021