The 2022 World Cup European Qualifiers Playoffs have finally placed the 12 teams against each other into three paths A, B and C. The draw for the Playoffs was held on 26th of November in Zurich.
The 12 teams which made it into the Playoffs were divided into two Pots, Seeded and Unseeded. The seeded pot included teams like; Portugal, Scotland, Italy, Russia, Sweeden and Wales while on the other hand the unseeded pot included teams like; Austria, North Macedonia, Turkey, Poland, Ukraine and Czech Republic.
The Draw has given the outcome for the playoffs and in Path A Scotland will go against Ukraine and Wales will go against Austria, the winners from both the match will play against each other to qualify directly to the World Cup.
In Path B Russia will go up against Poland and Sweeden will go up against Czech Republic, and same as path A, the winners of both matches will play against each other to make it through to the Qatar World Cup.
Portugal has been drawn to Path C in playoffs and have some tough competition ahead of them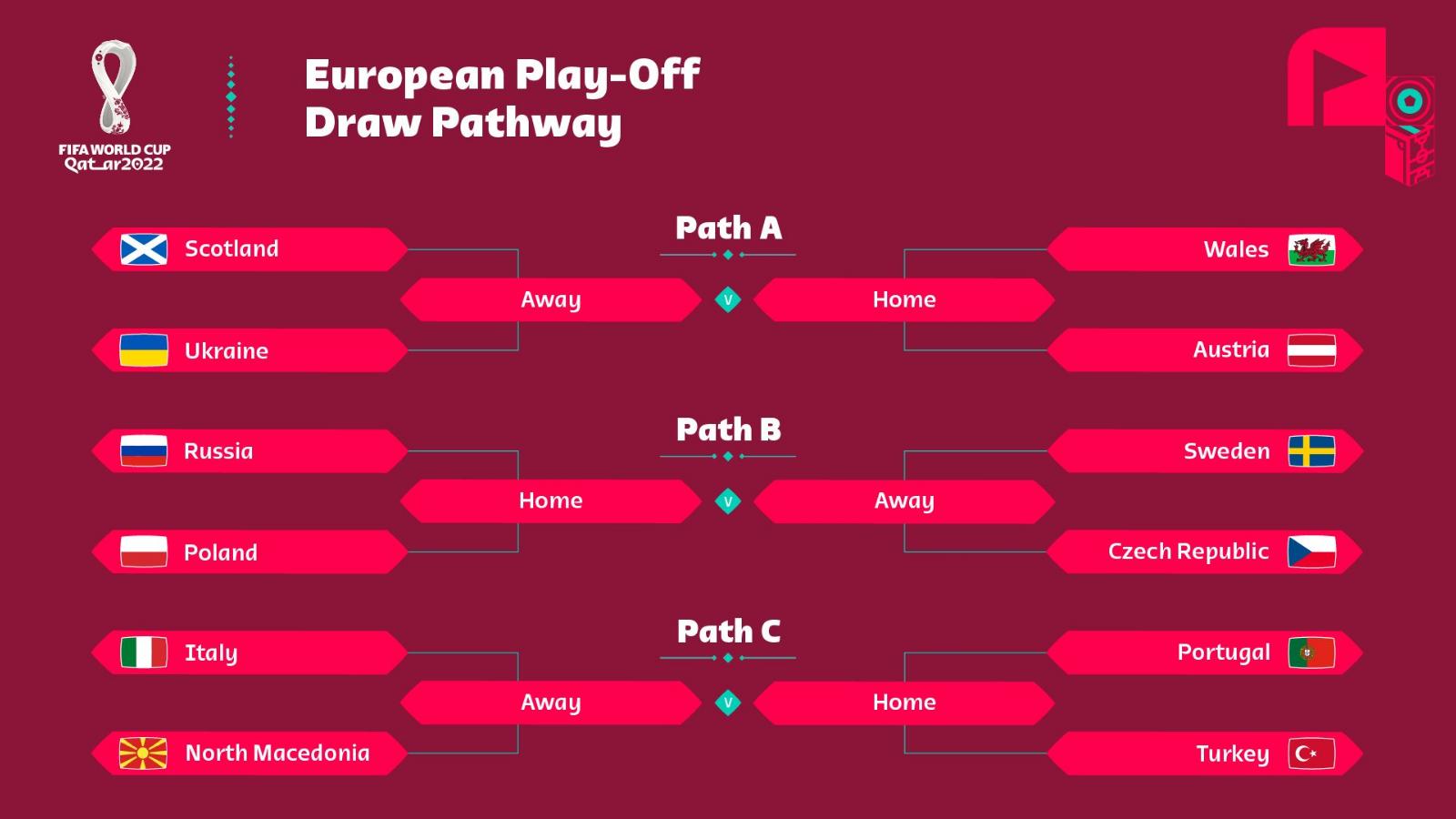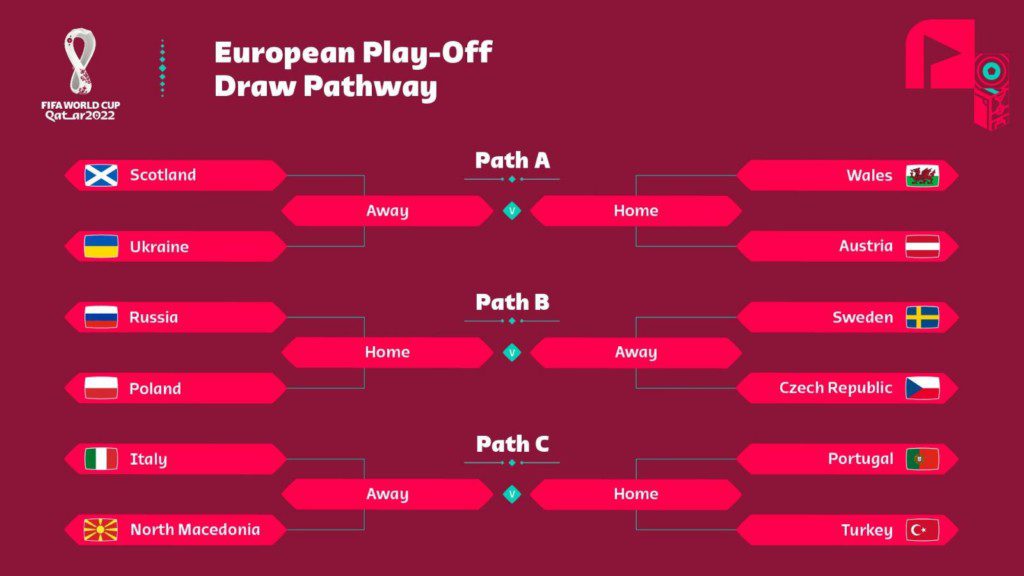 Everyone in the footballing world will keep their eyes close to the matches in Path C as Italy will be going up against North Macedonia while Portugal will go up against Turkey.
The Portuguese National team and Italian National team was very unfortunate on their parts to take the road toward the playoffs in the very last match of the competition as one lost while the other ended up drawing, respectively.
Cristiano Ronaldo the Portuguese superstar will be most likely playing the very last World Cup of his footballing career as he is currently 36 years of age although he has always proved everyone wrong and showed that for him age is just a pair of numbers.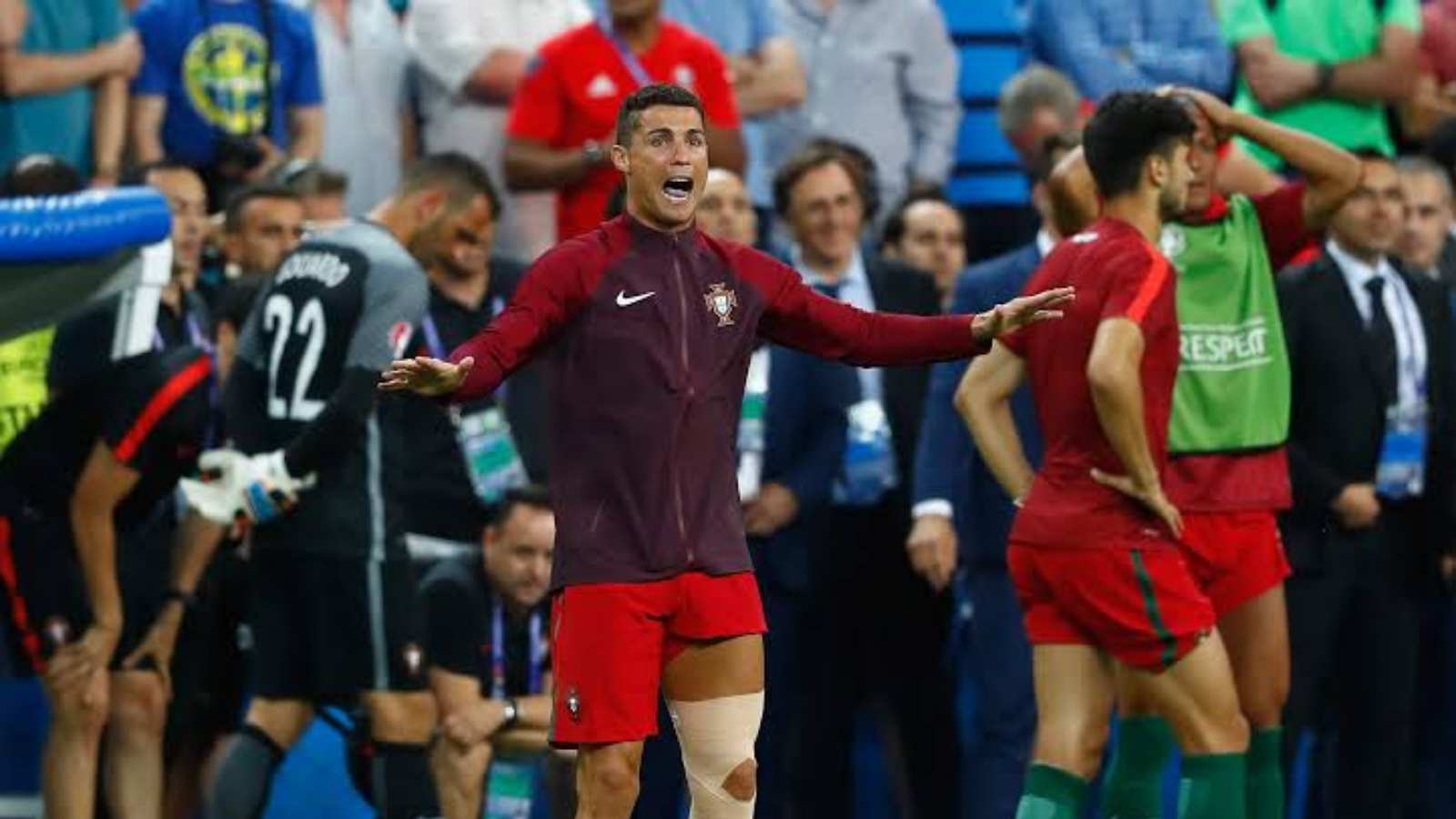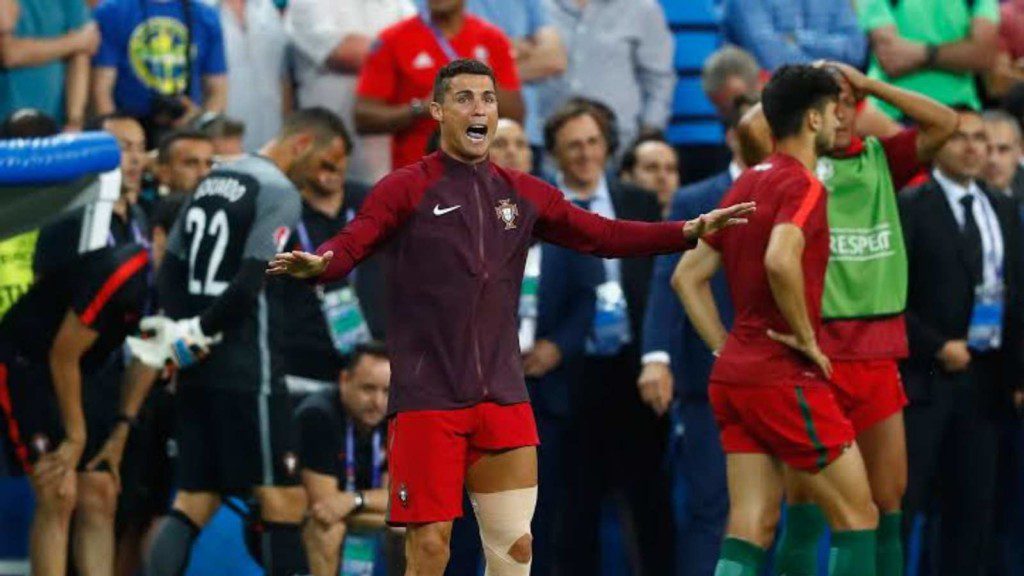 Ronaldo will now be focused to lead his team into the 2022 Qatar World Cup as the stage and path is laid in front of him. Portugal will have to go up against Turkey first and maybe in the later stage if they manage to make it through the first round they might meet Italy.
Although nothing can be determined for sure but the speculation will be in favour of the 5 time Ballon D'or winner Ronaldo, as a world cup without a legend like him will be not so special. Fernando Santos, Cristiano Ronaldo and the entire Portuguese National team will do everything in their power to make it through to Qatar.
Also Read: Ralf Ragnick's Wheel of Punishment is one thing Manchester United players will be looking to avoid