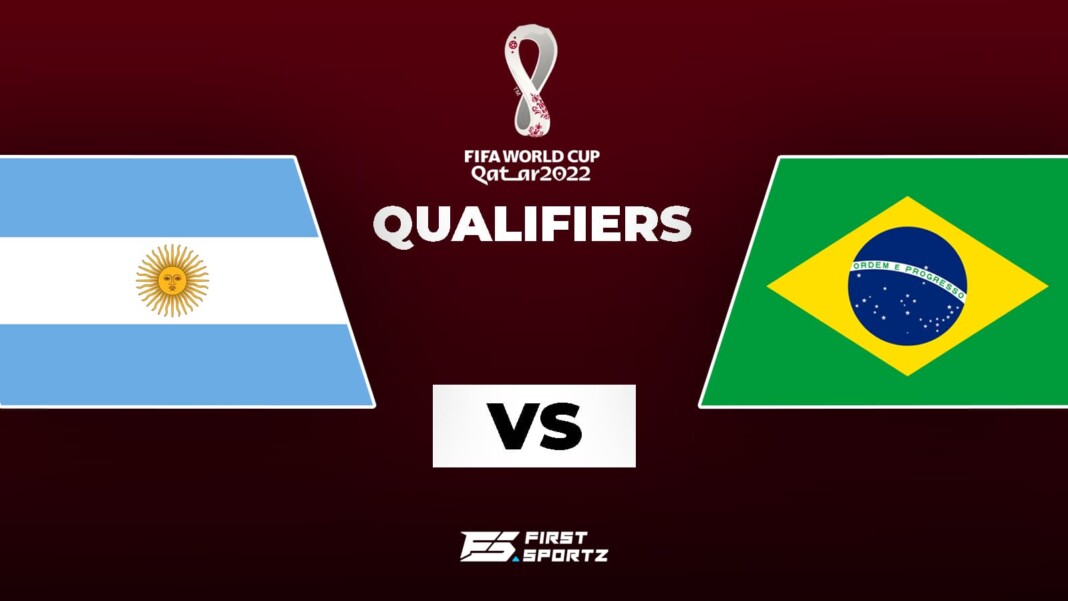 Argentina vs Brazil: A superclasico awaits us on the 17th of November, for the first time after the 2021 Copa America finals as Argentina take on Brazil in the World Cup qualifying rounds on matchday 14. The two teams will face each other for the first time in the World Cup qualifiers after the previous encounter between them was sensationally abandoned due to the non-adherence to health rules by some Argentine players.
Argentina vs Brazil: Preview
Argentina are on the cusp of securing a spot in the World Cup next year, as they stand second in the South American World Cup qualifying table with 28 points from 12 matches. The Copa America winners are undefeated in the qualifiers so far and continued their excellent run of form under Lionel Scaloni to squeeze in a 1-0 victory against Uruguay in their latest match. The Albiceleste would want to thump their authority once again on Brazil when they take them on for the first time after their victory in the Copa America finals.
On the other hand, Brazil would still be reeling from the Copa America finals defeat and despite them having secured their place at the World Cup next year, they will want to give in their best on the night against their neighbours. Brazil are the side to beat in South America and have won a whopping 11 games out of the 12 they have played so far. With a 1-0 victory over Colombia in their previous match, they confirmed their spot in Qatar in 2022.
Argentina vs Brazil: Match Timings
| | | |
| --- | --- | --- |
| Date | Time | Timezone |
| Tuesday, 16th November | 04:30 PM | PST |
| Tuesday, 16th November | 08:30 PM | ET |
| Tuesday, 17th November | 11:30 PM | GMT |
| Wednesday, 17th November | 00:30 AM | BST |
| Wednesday, 17th November | 05:00 AM | IST |
Argentina vs Brazil: Venue
The high tempered encounter between two of the oldest international footballing rivals, Argentina and Brazil will be played at the Estadio San Juan del Bicentenario, located in San Juan Province, Argentina. The stadium has a seating capacity of 25,286 and served as one of the venues for the Copa America 2011.
Argentina vs Brazil: Predictions
A match of this nature can hardly be predicted as anything can happen when two of the biggest rivals clash with each other. Brazil should have an added spring to their step for this match especially after they lost out closely against them in the titular Copa America clash recently. We predict a fiery contest and the final result to end at 1-1.
Argentina vs Brazil: Live Stream
In India, there are no official broadcasters allotted for Argentina vs Brazil match. However, fans can check out FIFA's official website to get in live commentary for the match. The various social media pages will also provide live coverage for the fixture.
Also Read: WATCH: Neymar furiously confronts referee in Brazil's victory over Colombia in World Cup qualifier