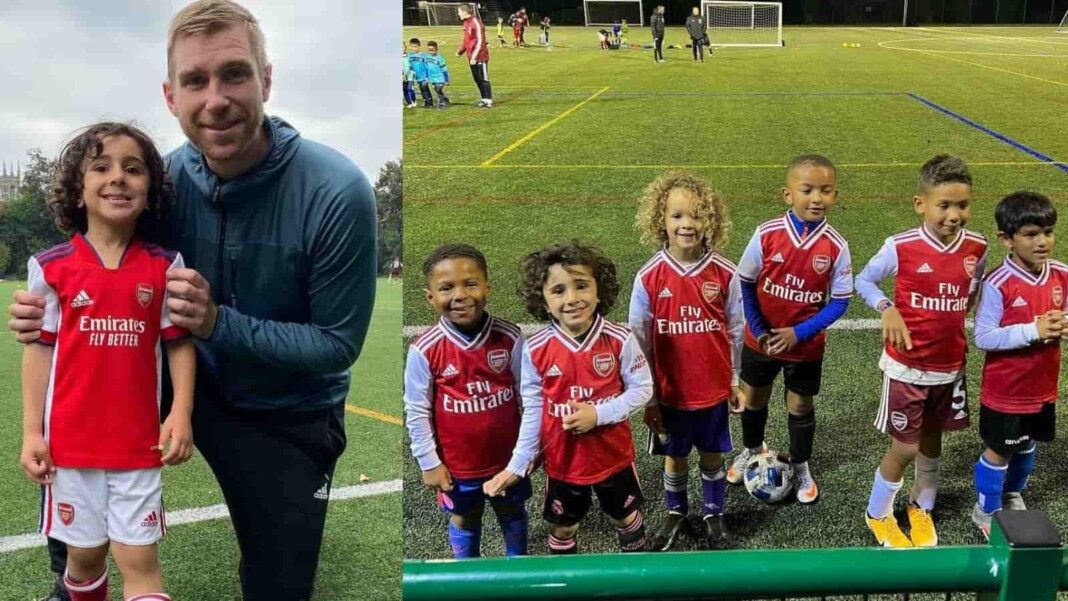 The Arsenal academy in the recent years have produced some sensational talents, who has the potential to take Arsenal on it's way to their glory. Arsenal recently broke a record of taking in the youngest player ever in their academy who has left them mesmerized in so many ways.
The young 5 year old Zayn Ali Salman is the youngest player ever to play in the Arsenal academy. He began to play football at First touch academy under Austin Schofield at the age of 4 years where he was found destroying his teammate of his age and above.
"We put him obviously with his age range with the four, five, six-year-olds, and already he was just head and shoulders above everyone," said Austin Schofield
"Just a lot quicker than them and a lot more willing to go and get the ball. The way he kicks a ball, the way he passes the ball was so much better than everyone else. So then we progressed him on."
Soon the young boy was the wonderkid of Arsenal Academy as he was taken in after Arsenal talent scoutter Stephen Deans was left amazed with the potential that the kid possessed.
"The kid is doing something that he shouldn't be doing," Stephen Deans said
"And from there, now we're here. Brought him into a few of our sessions as well and he's actually been doing it in real-time, so it wasn't a one-off. He's been doing it consistently."
Zayn Ali Salman's Father knew he was 'Special' from the moment he was born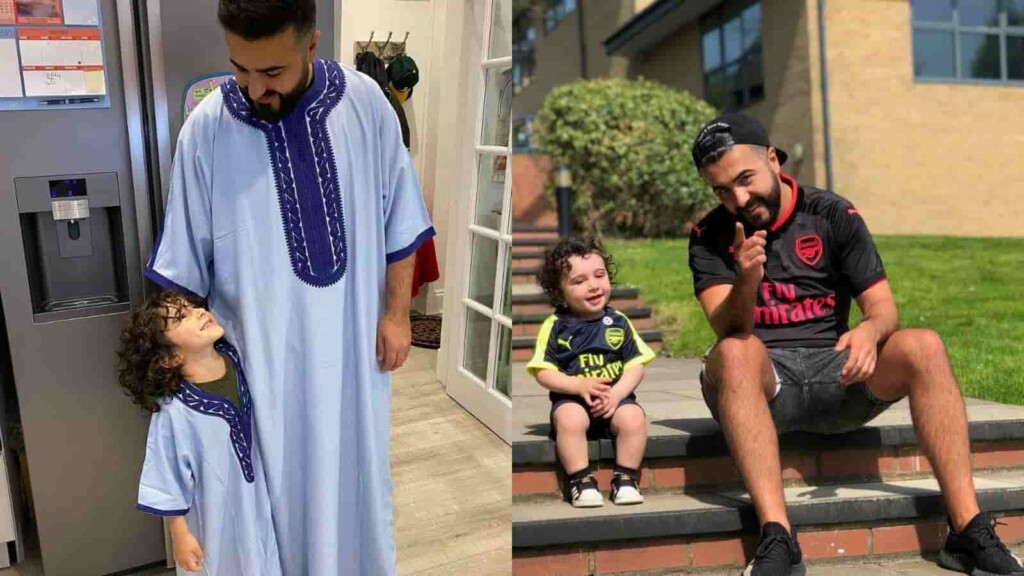 Zayn's Father felt something very special about his son from the moment he was born. According to his father Zayn was very strong and most importantly he had an incredible balance from a very young age so when he started to play football with boys bigger than age it was not much surprising for the father to see him destroying his fellow mates on the field.
"I realised the moment he was born. I remember the nurse put him on his stomach and he literally lifted his head up and started lookin around. Even she was shocked," Zayn Ali Salman's Father said about his son.
"You could he was very strong from a very young age and yeah that kind of set the tone for his upbringing. You could kind of see you that he was different from all the other kids and I think what really stood out was his balance, he had unbelievable balance from a very young age."
Also Read: 'The only way we can win el clasico': Netizens react as reports of Karim Benzema's arrest surface