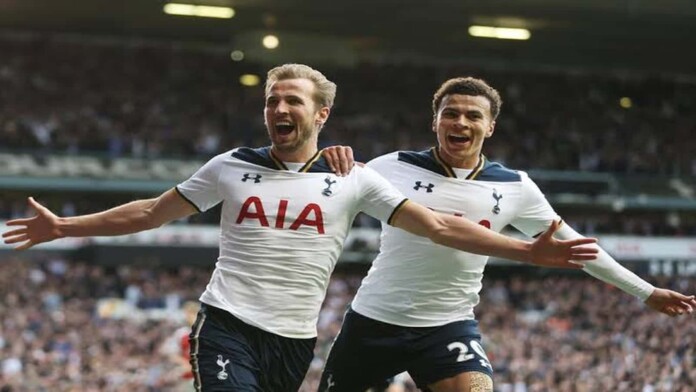 Tottenham Hotspur are leading 2-0 against Wolves in the Premier League match. A first half striker from Harry Kane gave them the lead in a match which will decide their Europa League qualification next year.
Harry Kane fired in his 22nd goal of the season and moved ahead in the Golden Boot race in Premier League. However, the English striker has had an unfortunate evening so far.
A frustrating outing for Harry Kane despite his goal 22nd goal for Tottenham this season
Harry Kane struck the frame of the goal in the first half when he thundered a long range effort. The striker ultimately got his goal in the 44th minute but his ill-luck did not disappear altogether.
Tottenham looking to take a 2 goal lead came out attacking against Wolves. They looked all but certain to score as Heung Min Son picked on a loose ball in the opposition half.
Fans react on Twitter to the double miss by Harry Kane and Dele Alli
The attacker passed it onto Dele Alli, who continued his run with the ball waiting for options to open up ahead. Alli fed the ball for Harry Kane who struck a first time shot and Rui Patricio's fingertips put it onto the side post.
The rebound came into the penalty area and Dele Alli had a open goal to shoot. He too struck the right post this time with his powerful shot and the ball ricocheted off it is well.
However, Tottenham have earned their second goal through Emile Hojberg and are on their way to a well earned 3 points against Wolves.
Also Read : Willian to leave Arsenal at the end of the season