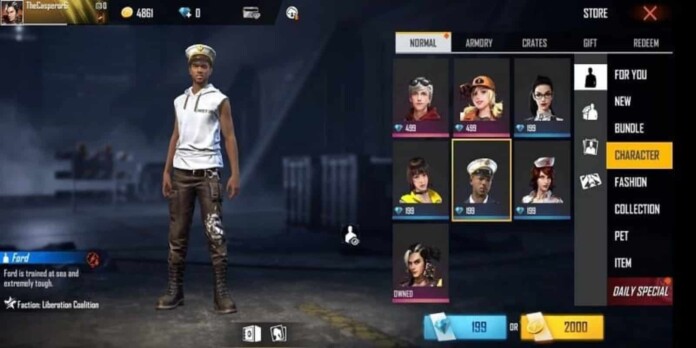 Male characters in Free Fire are generally considered as a stronger entity to project. Free Fire also has a good satisfactory list of male characters in the game. Out of all the male characters in the game, Ford Character in Free Fire is one of the weakest characters of the battle royale. This is the reason why the character is hardly used by anyone for rank push or any intense battle combats. Let's quickly get into more details of the character below.
Ford Character in Free Fire: All You Need to Know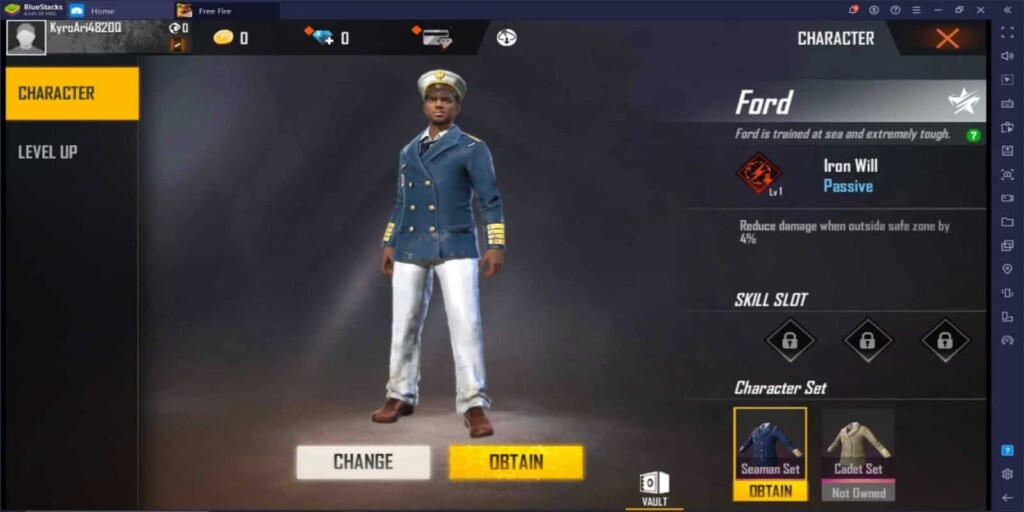 The Ford Character of Free Fire has a special ability called Iron Will. This ability reduced the damage of the in-game zone. However, still, the character is considered weak in the Free Fire community. The reason for this is pretty simple – no one would ever make a will to get outside of the zone to experience the ability.
Also, the shield protection of the Ford character's ability is not pretty high. Even if you willingly take a chance to go outside the zone, the defensive shield won't protect you for too long. Therefore, make calculative steps and don't blindly jump in to take a chance.
Just like Ford's ability to defend, you can also try using the Gloo Walls which might protect you from enemies. With the blocking capability, the new walls are the best cover in the final close combat situations. The Gloo Wall skins in the game are now getting more famous after the latest OB26 update. Users are busy figuring out how can they grab the latest collections of the Gloo Wall skins. There are a total of two ways to get the Gloo Wall skins for free. The first one, of course, is making changes in the backend files of Free Fire. The second, the easiest, is using LuluBox.
Also Read: Hip Hop Bundle Outfit in Free Fire: Major Changes After OB26 Update