Erling Haaland, a player for the English Premier League team Manchester City, reportedly persuaded his former teammate Jude Bellingham to join Manchester City. The two players had a good relationship off the field and had played together for two seasons in the Bundesliga League.
Bellingham and Haaland have a relationship that goes beyond being teammates, as evidenced by Haaland's request for Bellingham to move in with him at Man City. During the previous summer transfer window, which closed on September 1st, Erling Haaland was transferred from Borussia Dortmund to Man City.
It was also said in earlier reports and rumors that major English Premier League clubs like Liverpool, Manchester United, and Chelsea were interested in signing this young player, which only serves to highlight his talent and commitment to the game at such a young age. Now, Man City is being linked to him.
Any player will have a terrific time playing in the English Premier League because it develops and sharpens their gameplay and strategies. Haaland's career got off to a tremendous start at Man City, and he continues to become better. Bellingham can benefit from the same exposure, which will help him develop his style and game.
Read More: Erling Haaland jokes with Manchester City youngster over his low FIFA 23 passing stats saying- "You gotta start listening to Pep"
Jude Bellingham to Manchester City?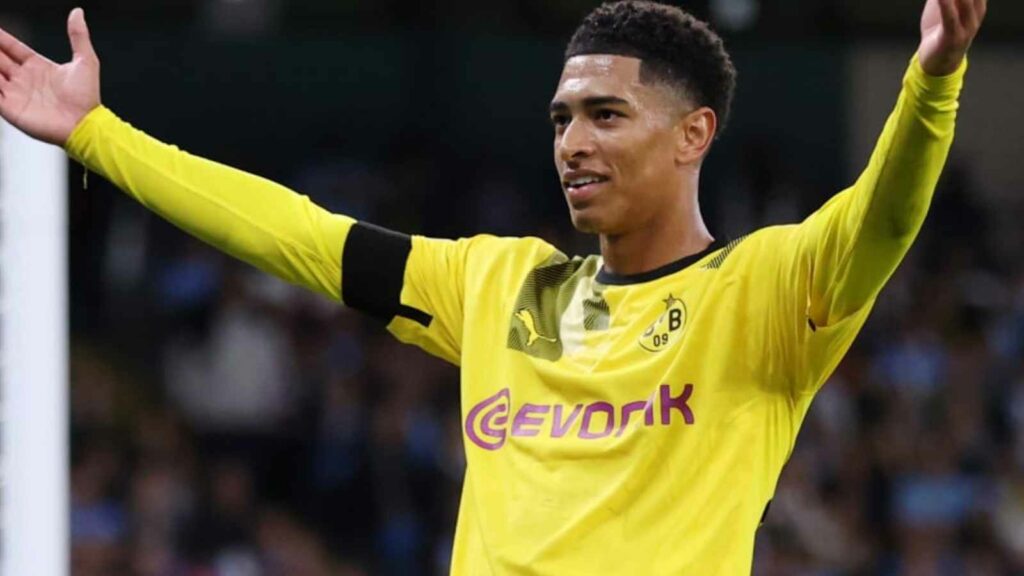 Jude Bellingham, a 19-year-old English star who plays midfield, is a fantastic player. He competes for both the England National Team and Borussia Dortmund. Bellingham is the best choice for the midfield position, and there are strong indications that Man City is interested in talking to him.
Ilkay Gundogan is the midfielder that Man City is currently firmly committed to. The team may wish to look for a better option given that he is in his 30s, and Bellingham's current situation does not make the choice any more difficult. If Pep Guardiola is adamant about his position, Bellingham might shine brightly in the English Premier League.
Also Read: "I enjoy him just like you"- Argentina coach draws a parallel between Lionel Messi and Roger Federer