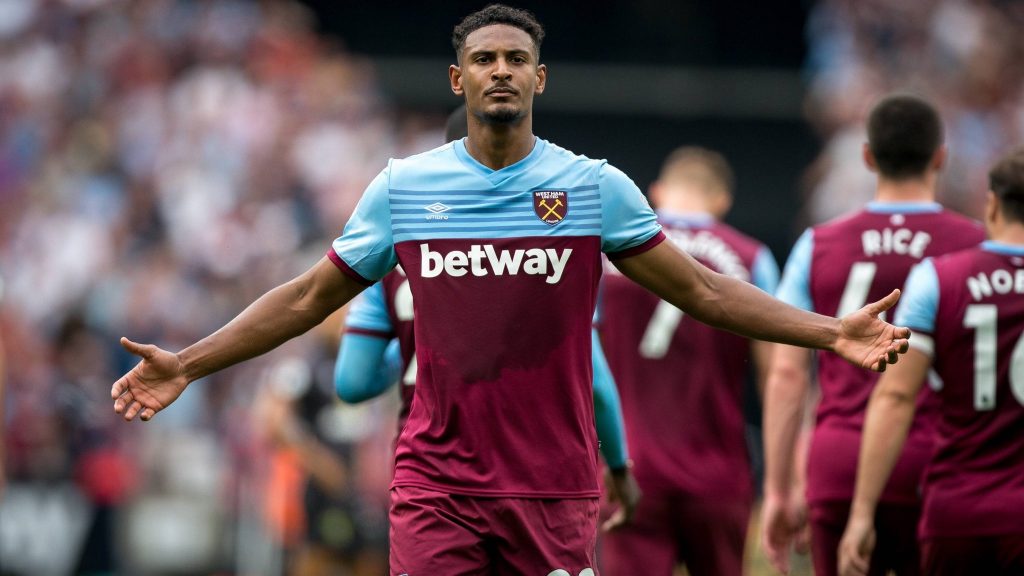 The West Ham United forward has had an underwhelming half season and has moved on a permanent transfer to Ajax Amsterdam. The forward will now be able to play European football once again as Ajax Amsterdam is in the Europa League and is playing against in-form Lille. The 26 year old pacy forward is an intelligent addition for Ajax as they thrive on counterattacking football with intelligent moves.
Underperforming in the Premier League similar to Luka Jovic in the La Liga
Luka Jovic and Sebastian Haller scored a lot of goals in the 2018/19 season for Eintracht Frankfurt with the former scoring 27 goals and getting 6 assists in 48 games while the latter got 20 goals and 12 assists in 41 games. The same season the duo left Eintract Frankfurt with Luka Jovic going to Real Madrid and Sebastian Haller going to West Ham United. Ante Rebic also left the club in the same transfer window as AC Milan signed him.
It can be said now that Luka Jovic and Sebastian Haller have completely underperformed in their new clubs. Jovic has not been able to get into the Real Madrid first team and has been a benchwarmer just like Gareth Bale and James Rodriguez. Sebastian Haller has not been able to score goals itself even if he is the focal point of West Ham United. His most serious contribution was in the Carabao Cup this season where he scored 4 goals in 3 matches.
Now reputed transfer news journalist Fabrizio Romano reports that Sebastian Haller has been signed by Ajax on a permanent deal of €25 million. The club and the player have agreed personal terms and his medicals are set to be completed soon. He also reported that West Ham United are going to make a decision on Felipe Anderson's future soon.
Also read: Manchester United too reliant on Bruno Fernandes and it shows as Manchester City knock them out of the Carabao Cup