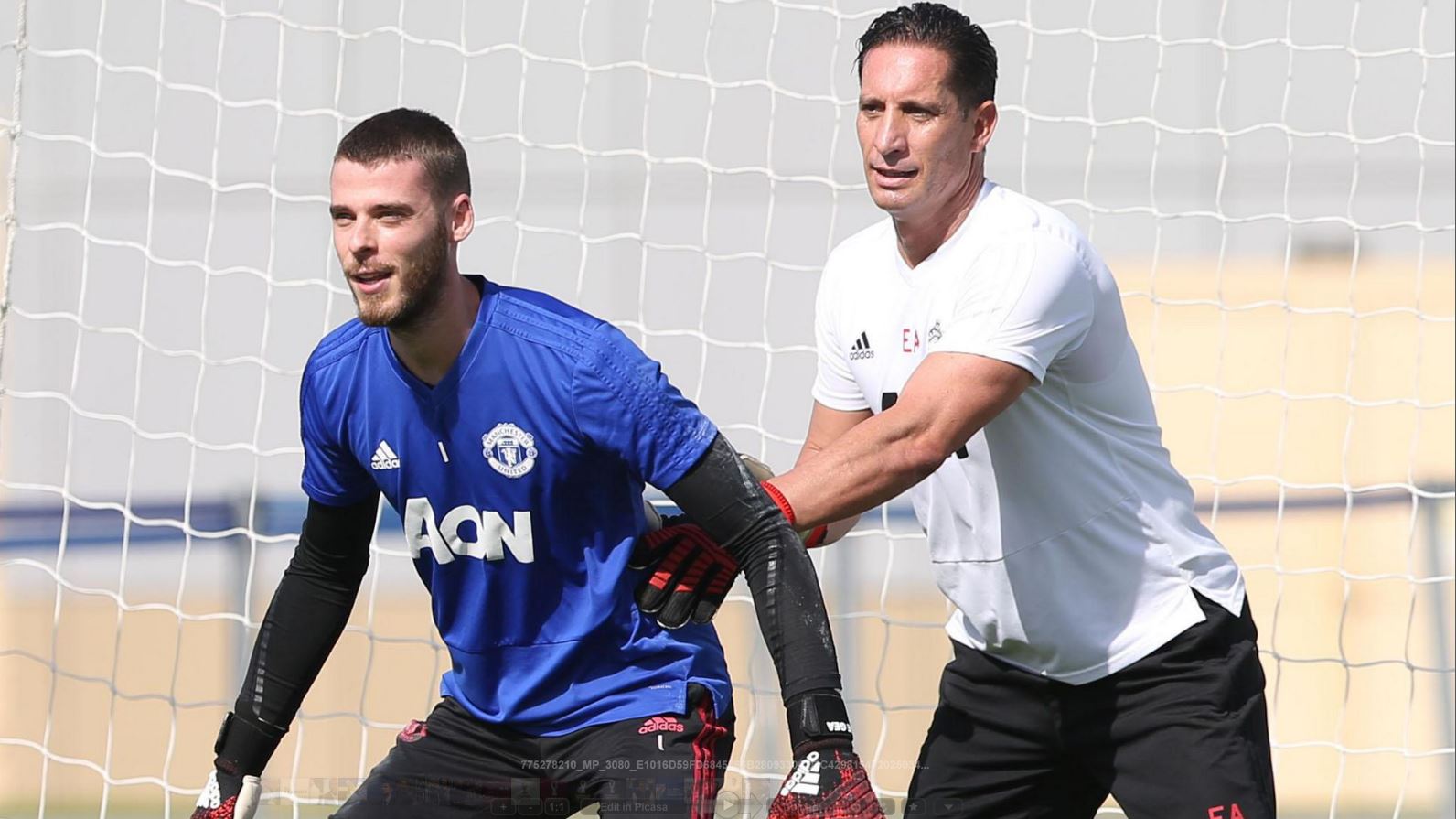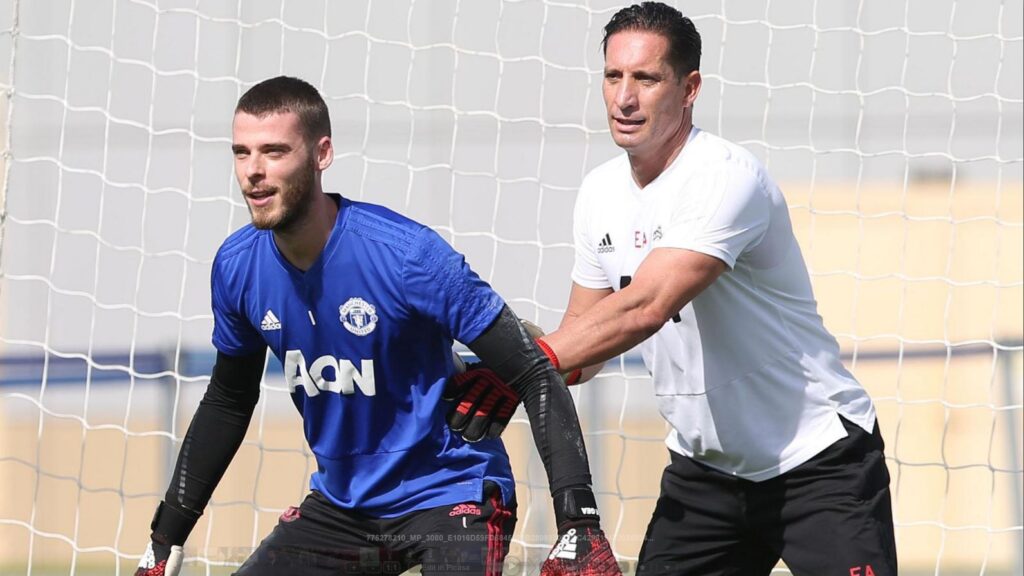 Emilio Alvarez used to serve as a goalkeeping coach for English side Manchester United has admitted that after a disagreement with David De Gea regarding the future of the player, he quit the team when the 29-year old signed on a new contract at Old Trafford.
Alavarez has made light of proposals that he was dismissed from his position at Carrington. Somewhat surprising that his resignation came down to the entity and expert differences with the Spaniard both at personal and professional level.
In September of 2019, Manchester United confirmed that De Gea had signed a four-year contract renewal, keeping him at the club until at least June 2023.
Under former Manchester United head coach Jose Mourinho, Alvarez was brought locally available at United, having recently coached De Gea at Atletico Madrid. However, the former United's keeping coach has now opened up on his United exit. He expressed that the choice by De Gea to concur new terms with the Red Devils despite his good faith was what constrained his exit.
Emilio Alvarez bashes out on David de Gea:
"It's not true that Manchester United relieved me of my duties." – the 48-year old said.
"In fact, once De Gea renewed, United put an offer on the table for me. It was me who asked to meet with the club so I could tell them I wanted to leave the club.
"It was at this meeting they asked me to renew. I told them I was going but not because I wanted to leave United. I wanted to stop coaching De Gea.
"Aside from being his mentor at Atletico Madrid, where I backed him strongly. I was the person who convinced him to sign for United." – he added.
"I came to United thanks to the great work of Jorge Mendes and because Mourinho wanted to sign me to help David develop and to keep him at the club. At that moment, he wanted to leave United.
"After almost three years with lots of work and meetings with United to renew him and to make him the best paid player in the world, I learned that he had renewed behind my back. Honestly, it felt like a lack of loyalty.
"During negotiations, he also had a falling out with the person who had carried out all the talks in order for him to be paid what he was paid. At the last minute, someone else meddled. I insisted that I didn't like that because it seemed disloyal.
"I asked David why he didn't say anything to me. And he said that he was told not to say anything to anybody. This had an impact on me. The way I understand my profession is that you can't help someone develop if you do not have total confidence with them. That's why I decided to leave United." – the Spanish goal-keeping coach concluded.
Also read: 2022 FIFA World Cup: FIFA overlaid the Kick-off Timings and Match Plan