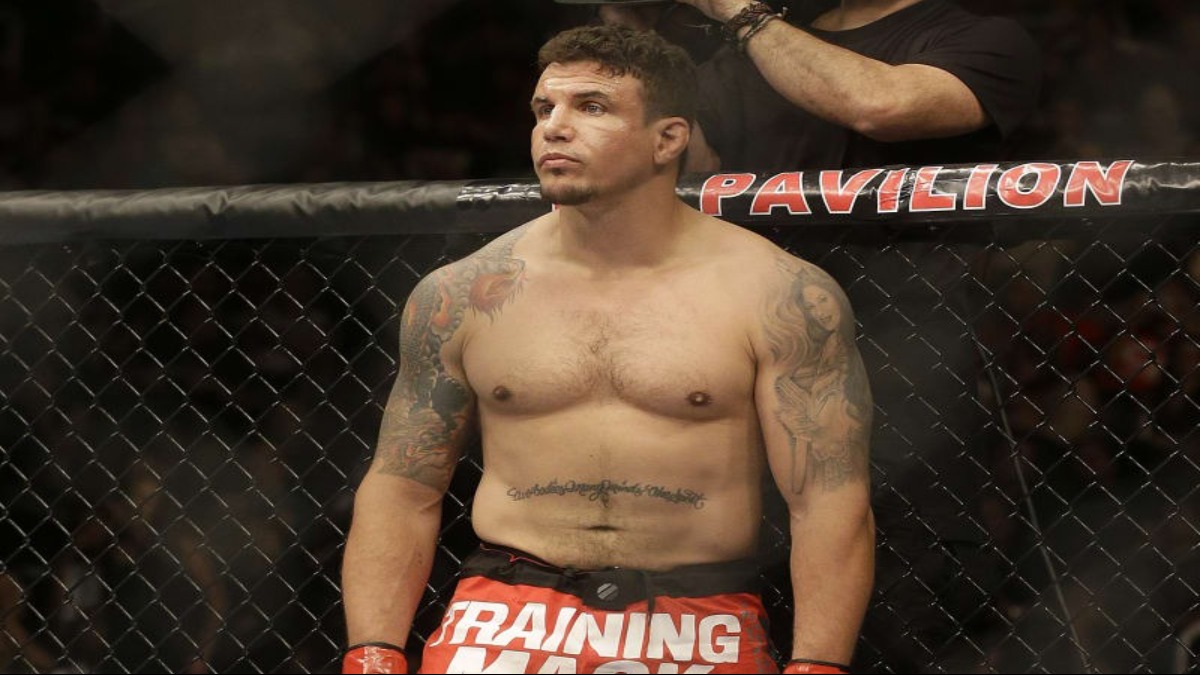 Former UFC star Frank Mir who most recently competed in Bellator MMA is set to take to boxing by taking on Antonio Tarver on the Jake Paul vs Ben Askren undercard. Mir was a part of UFC for 16 years and is a two-time heavyweight champion. He holds various records such as the most finishes as well as the most submissions wins in the history of UFC heavyweight fighting. His tenure of 16 years is also the longest uninterrupted one in history.
Mir is currently a part of the Bare Knuckle Fighting Championship and he took to Twitter to announce that he would be boxing boxing icon Antonio Tarver on April 17. 52-year-old Tarver is a former WBA, WBC, IBF and IBO champion as well as an Olympic medalist in amateur boxing.
'I am a competitor' – Frank Mir takes to Twitter to announce the bout
Frank Mir took to Twitter to announce the news of the bout against Antonio Tarver, tweeting, "I am a competitor. I have been all my life. I take on challenges to grow and better myself as a person. I have always wanted to test myself in the boxing ring so when this opportunity arose I jumped on it. See you April 17th @AntonioTarver#MirTarver"
He also spoke about the match on the Phone Booth Fighting podcast and said, "It's very reminiscent of my first UFC fight. I think I'm obviously being brought in on the B-side. I'm known in MMA more for my grappling than my striking, so I think it's something where I bring a name, but maybe not dangerous to him on the surface. So hopefully, I'll train hard and prove them wrong. I'm not going to make it any illusions about it. This is probably a safe warmup fight in their minds in what their corners are looking at." [via Bloody Elbow]
The bout will take place on April 17 when Jake Paul and Ben Askren will also be going head-to-head in their much publicized bout.
Also Read: Belal Muhammad believes Leon Edwards is going to fight the toughest guy in the division