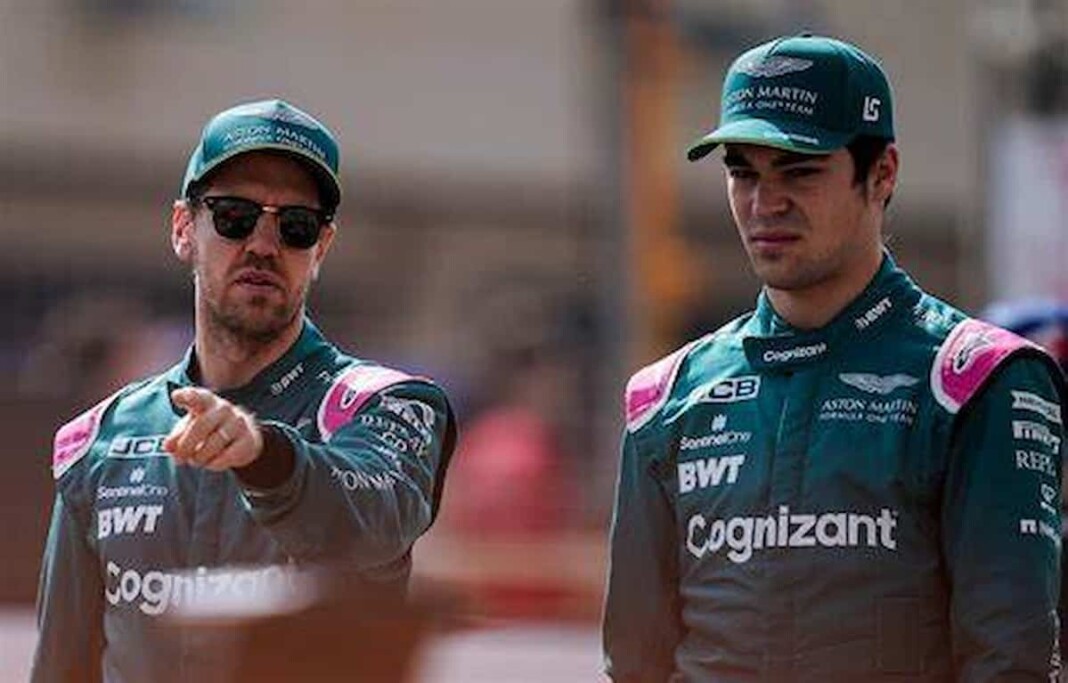 Lance Stroll has evidently got the better of his teammate Sebastian Vettel in the 2021 Formula 1 Season. Excluding the rookie drivers, the 5 drivers who have shifted into new teams, Sebastain Vettel has clearly struggled the most. This has led former F1 driver, Ralf Schumacher to warn Vettel about his limited time left to stop making excuses.
Three times out of four, the German has ended up behind his team-mate, owner's son Lance Stroll, who has collected five points up to now in his third campaign with the squad formerly known as Racing Point. 
Ralf Schumacher suggests Sebastian Vettel has only some time left to master Lance Stroll at Aston Martin in Formula 1
At present, Vettel appears to be continuing the decline that set in during his final year with Ferrari – and Schumacher believes the early summer races in Monaco, Azerbaijan and France will reveal much about his prospects for the rest of the year and beyond. 
"Sebastian Vettel's task in the coming races will be to dominate his team-mate," Schumacher told Sky Germany. "As a four-time World Champion, he has to.""
Ralf Schumacher added, "If he is not clearly better there and does not bring the team forward, then at some point you have to ask yourself whether all of this still makes sense.
"But we are not there yet. We should give him two or three more races, but then the problem of getting used to the Aston Martin should slowly be over."
Schumacher had won six grands prix between 2001 and 2003, believes Vettel will already be irritated that Stroll is outperforming him, despite still going through the settling-in phase at Aston Martin. 
"I know that as a Formula 1 driver, you question yourself in every practice session and after every race when you are behind your team-mate," said the 45-year-old former Formula 1 driver.
"You always ask yourself questions like 'how can it be that he is faster, how come he can brake 10 metres later?'
"That gnaws at Sebastian Vettel, and we also notice that in certain statements in interviews," Ralf Schumacher concluded.
Also read: Bahrain GP: Sebastian Vettel apologizes to Esteban Ocon after crash
Also read: He is a much-improved driver"; Esteban Ocon impresses Alpine F1 Boss…