As the 2021 Formula 1 season comes to an end, the Qatar Grand Prix was up next. A night race, the sparks were flying before the race even began as Valtteri Bottas and Max Verstappen incurred 3 and 5 place penalties respectively for not obeying yellow flags in qualifying. The meant front row for Pierre Gasly alongside Lewis Hamilton, while Fernando Alonso and Lando Norris rounded off the top 4.
Hamilton got off to a good start as expected, but it was all eyes on Verstappen, who shot his way up all the way from P7 to P2 right in the first lap. Bottas had a bad start to the race, sliding all the way down to 11th. As Perez and Bottas scrambled to make up time, their counterparts had early pitstops after creating a big gap between them and the field. Hamilton continued to extend his lead by over 8 seconds.
Verstappen however, held his ground and started getting closer to Hamilton while Bottas settled comfortably into third place ahead of Perez. Unfortunately a punctured tire saw him move down again to 14th place and it was back to square one, with Perez now holding onto third place.
2021 Qatar Grand Prix: Dominant win by Lewis Hamilton while Fernando Alonso picks up Podium after 7 years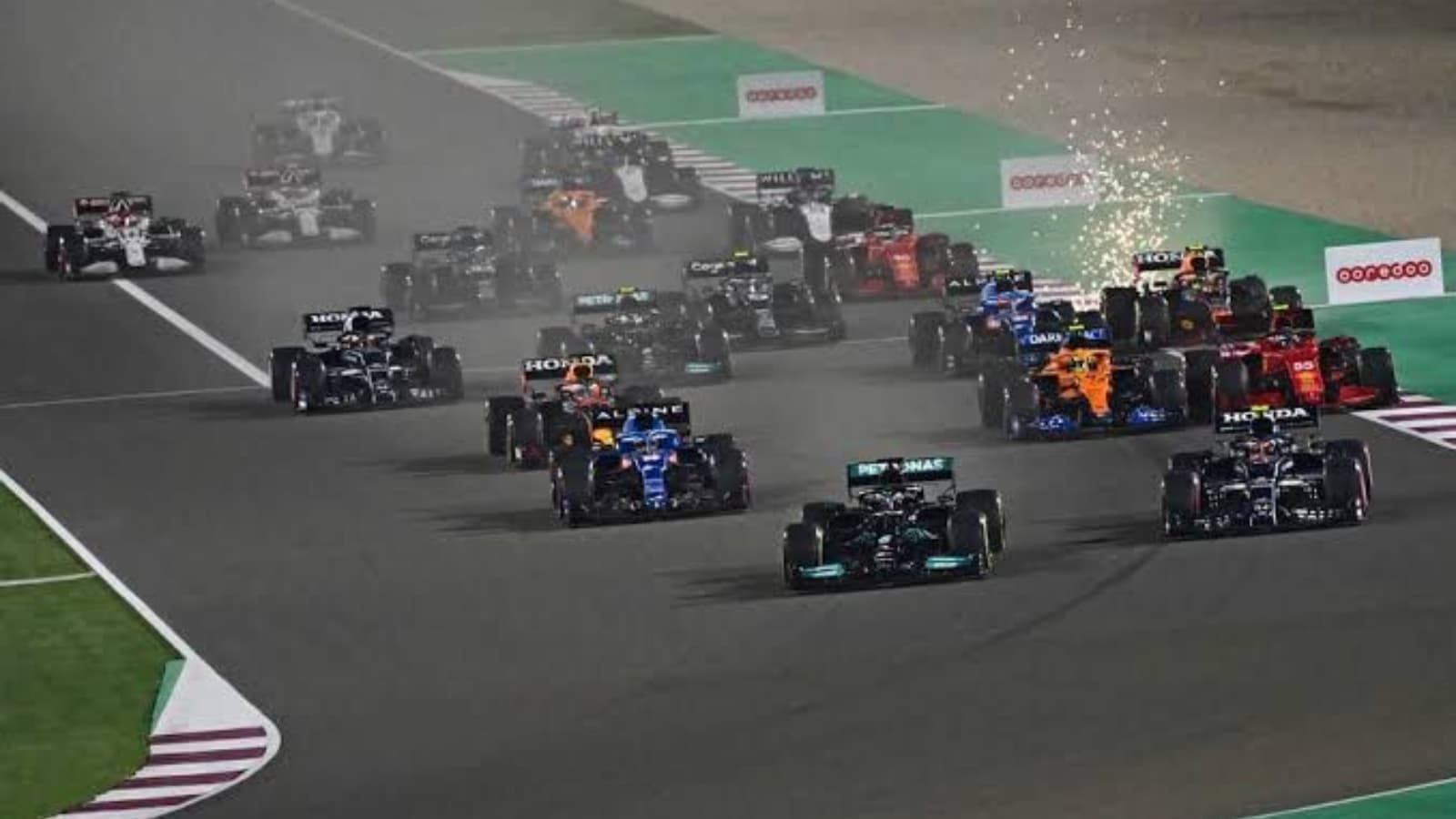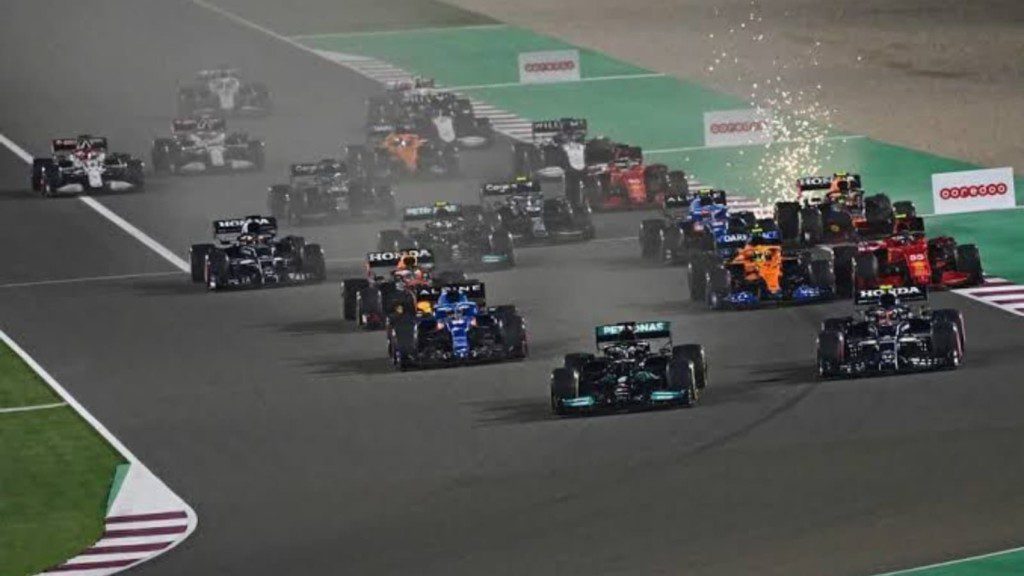 The last 20 laps of the race posed a challenge for Red Bull with Lewis Hamilton flying in the lead. In lap 52, Verstappen went into the pits once again, and came out with medium tyres as Sergio Perez went right after him. Hamilton pitted in the very next lap and came out in the lead with 10 seconds. On the other hand, Alonso was in third place, with Norris following from behind. Perez however was making his way back up with just 10 laps to go.
A series of punctures spelled quite the disaster as Norris, Bottas, Russell and Latifi had to pit, with Bottas and Latifi eventually retiring from the race. A dramatic virtual safety car in the very last lap saw Verstappen and Alonso changing tyres one last time.
Ultimately it was Lewis Hamilton who won the Qatar Grand Prix, with Max Verstappen taking second. It was a fantastic third place for Fernando Alonso after a hard fought and well deserved drive. Sergio Perez took fourth place, with Esteban Ocon taking fifth place ahead of Lance Stroll. The Ferraris of Carlos Sainz and Charles Leclerc took seventh and eighth place and Lando Norris and Sebastian Vettel rounded off the top 10.
Verstappen now holds only an eight point lead over Hamilton, who has managed to close the gap quite well. Mercedes continue to maintain their lead in the constructors championship, as Ferrari further the gap between them and McLaren.
Also read: "Gap Between Lewis Hamilton and Max Verstappen is above expectations": Mercedes