| | |
| --- | --- |
| Name | Daniel Ricciardo |
| Age | 33 |
| Occupation | Sportsperson (Formula 1 Driver) |
| Net Worth | $50 Million |
| Salary | $15 Million at McLaren |
| Endorsements | DR3, Go Pro, Blue Coast, Puma, CarSales |
| Marital Status | Unmarried |
| Charity Work | Wings for Life foundation |
| Nationality | Australian |
| Residence | Perth, Australia |
Last Updated – May 23, 2021
If there was one driver who in the current F1 grid who has made his way amongst the highest ranks through sheer hard work and by battling it out against the top-most teammates, it has to be Daniel Ricciardo. Season after season in the F1, the Australian Honey Badger has collected heaps of praise for his skill set and has bagged numerous podiums in order to remark himself as one of the best of the modern-era.
After having a tough season with McLaren, Daniel Ricciardo had to part ways with the team and it seemed like he would be out of F1 for good. However, Fans rejoiced as he finally announced his plans to continue in F1 as Red Bull Racing's third driver. There is a strong chance that the Honey Badger could return to the F1 grid in a few years.
Certainly when you are amongst the top athletes in any sport, the fans to inquire about the personal and professional life? If you're looking for the same in regards to Daniel, then this article is your one stop destination. So, take a look at the Daniel Ricciardo Net Worth, Formula 1 Salary, Endorsement and much more in a detailed format below-
Related: "Any conversations around buying McLaren is a non-starter" : Zak Brown
Daniel Ricciardo Net Worth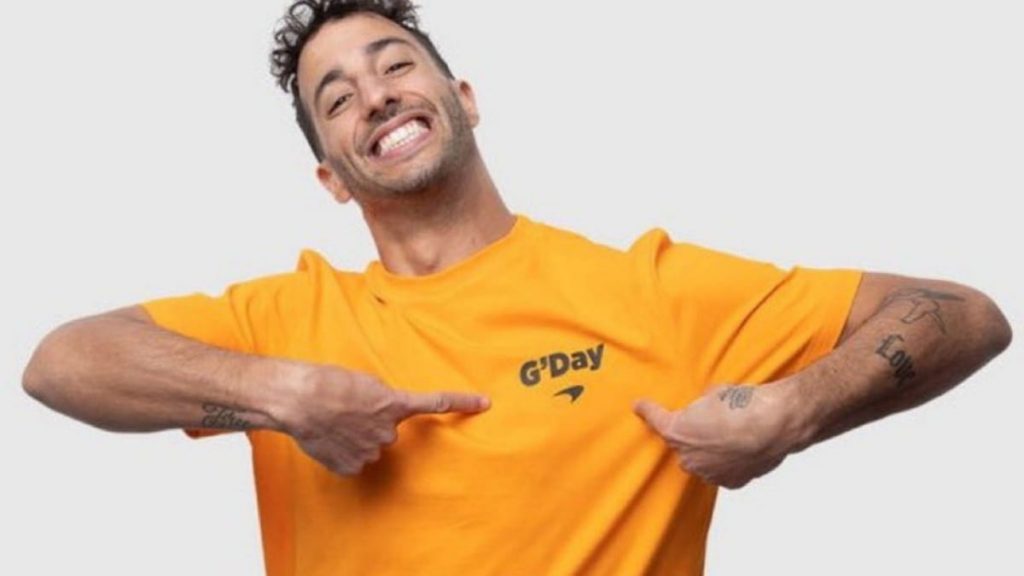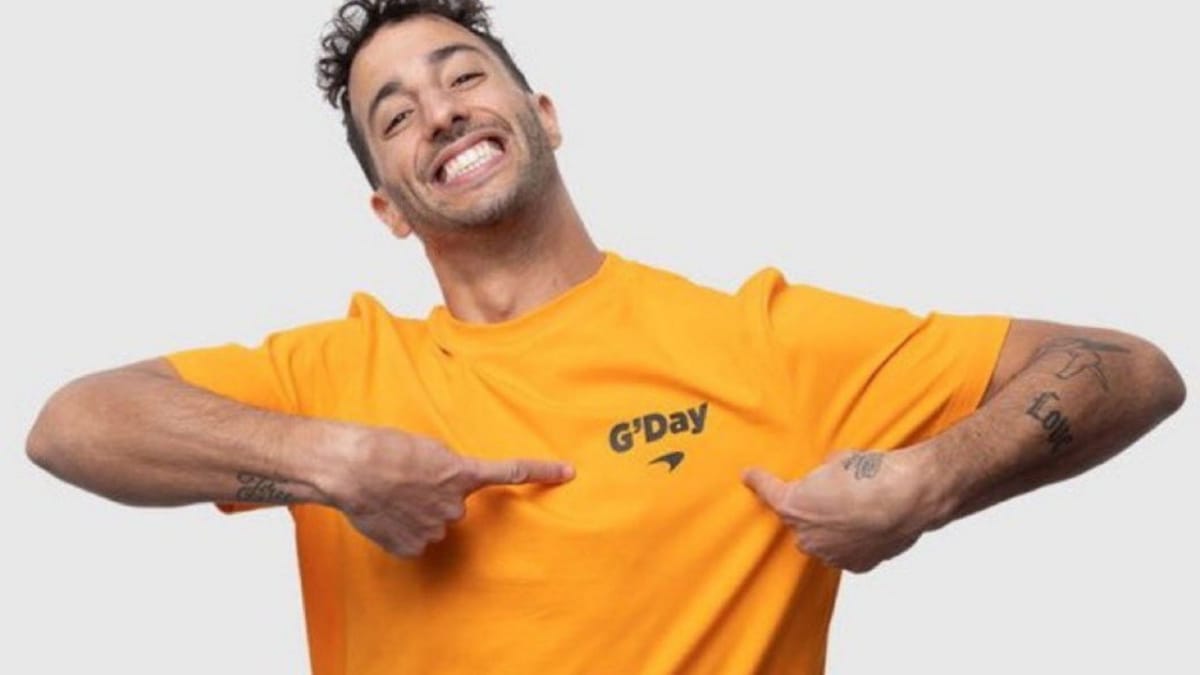 The HoneyBadger is one of the most talented drivers to have competed in the pinnacle of motorsport. Daniel Ricciardo's net worth is estimated to be $50 Million which includes his previous Formula 1 Salary, Endorsements and ongoing sponsorship deals. Having raced in F1 for a decade, the Aussie has surely racked up a massive sum. This amount may increase in the future following his newly established partnership with Red Bull.
Daniel Ricciardo Formula 1 Salary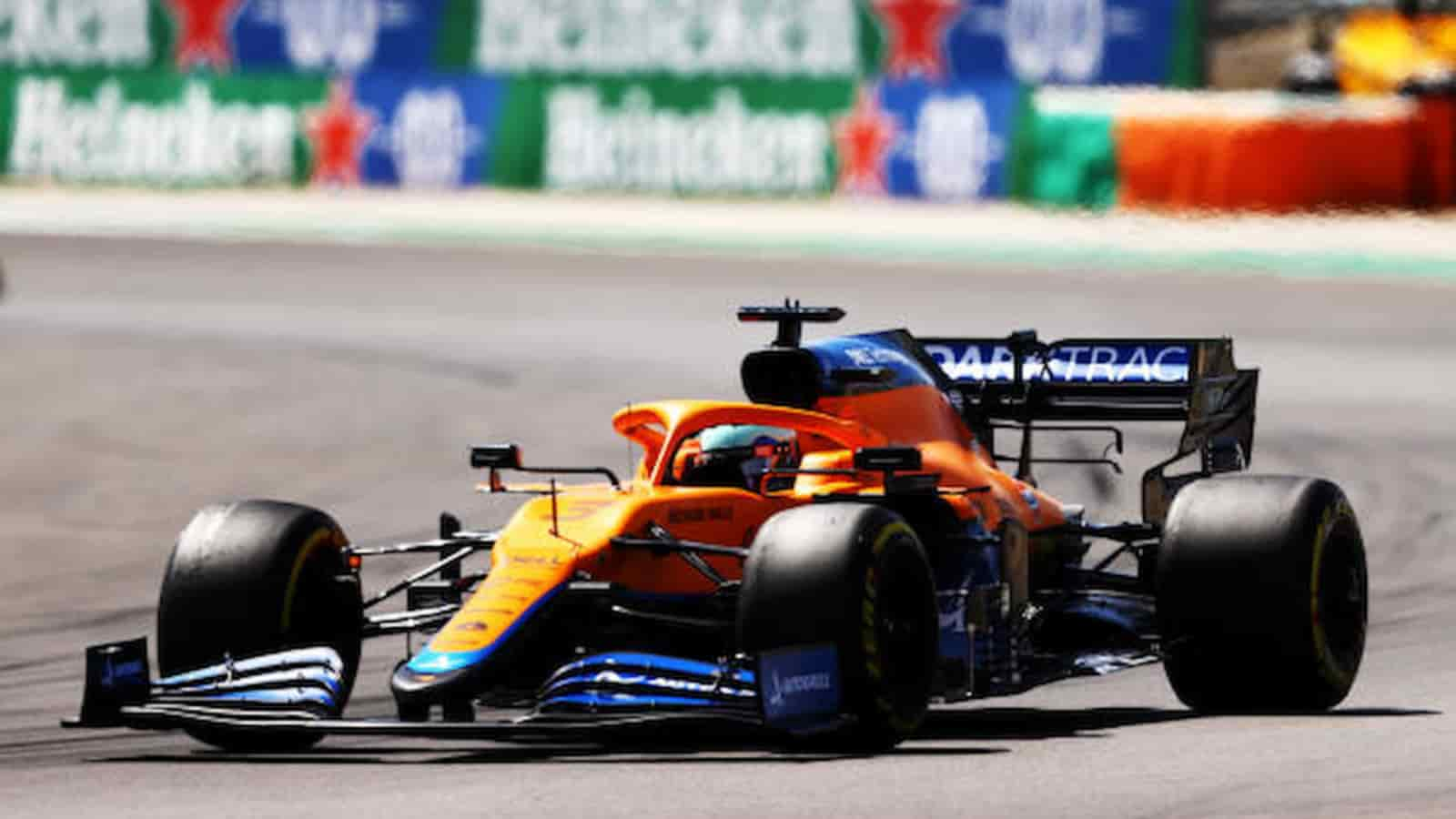 Sources based within the Formula 1 paddock have revealed that Daniel Ricciardo was earning an annual salary of $15 million at McLaren, the joint-fourth highest paid driver on the grid. This figure excludes driver performance bonuses and personal sponsors. However, Daniel has parted ways with McLaren and will be Red Bull Racing's third driver for 2023. His salary at Red Bull is still unknown.
Daniel Ricciardo Endorsements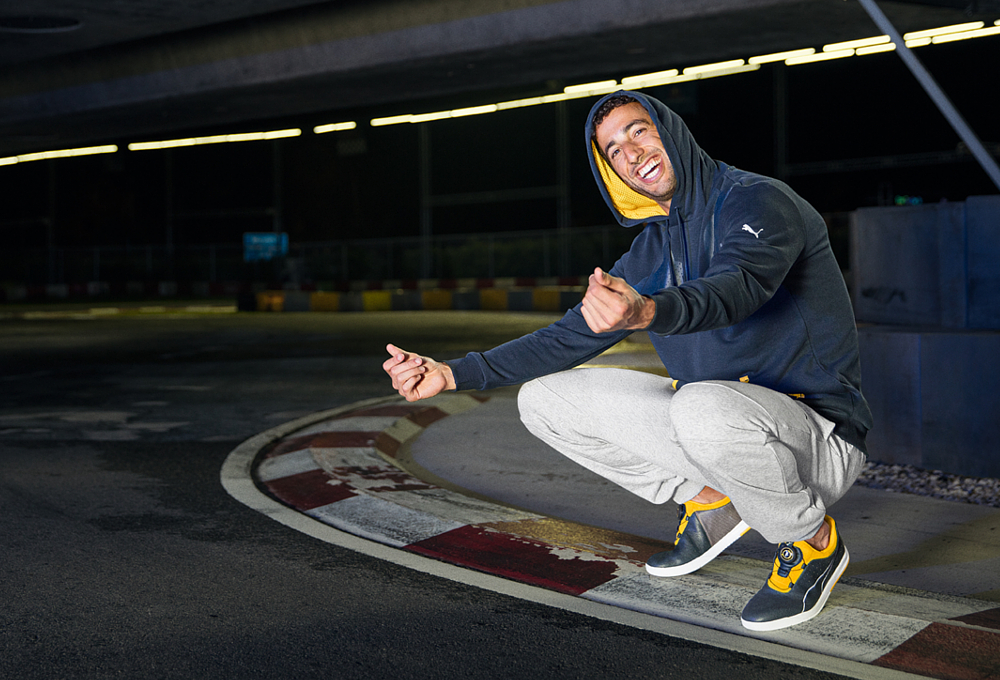 In 2021, Daniel Ricciardo introduced his own wine range called the DR3, partnering iconic wine brand St Hugo. He has been sponsored by Go Pro, Blue Coast and Puma for the majority of his Formula 1 career. Ricciardo has also been sponsored by Carsales.com, a website that is primarily used for vehicle classifieds. Recently, Ricciardo extended his contract with car sales for two more years. He is also a part of Optus.
Daniel Ricciardo Girlfriend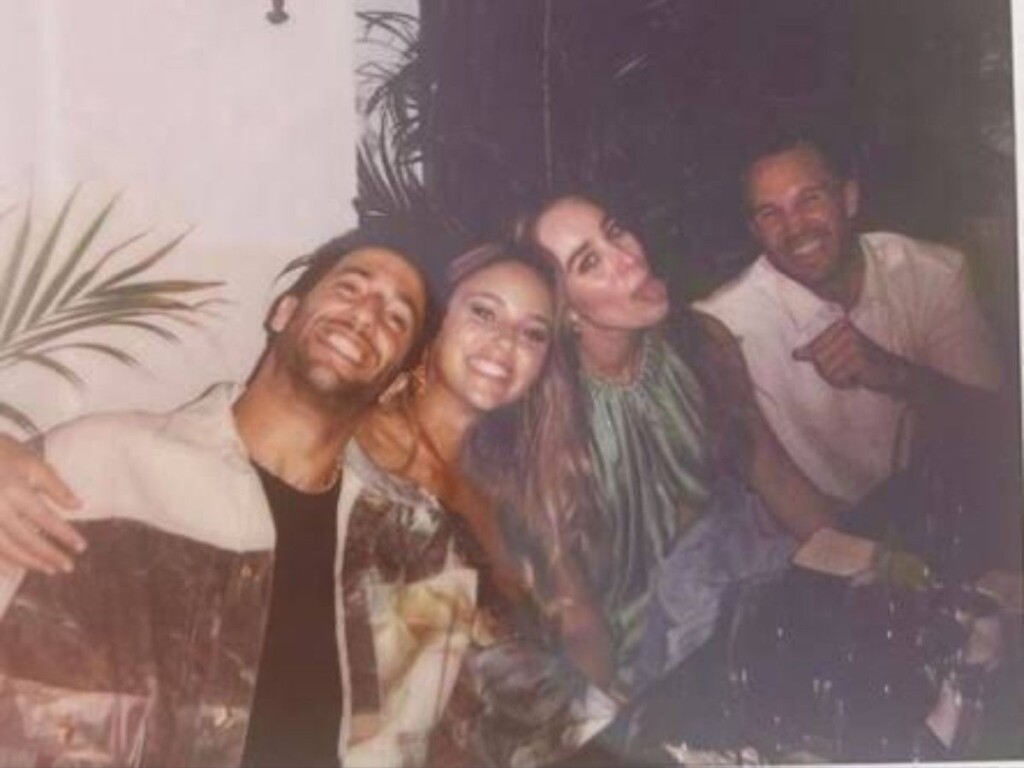 He has been voted as the most handsome man on the F1 grid in many surveys for multiple years. The Australian Honey Badger seems to be spreading his charm outside the boundaries of F1as he has been linked to a lot of women in the past. He has been in a relationship with Heidi Berger, whose dad is former F1 driver Gerhard Berger. Heidi has been to multiple F1 races where she is pictured with the Aussie driver.
Daniel Ricciardo Charity Work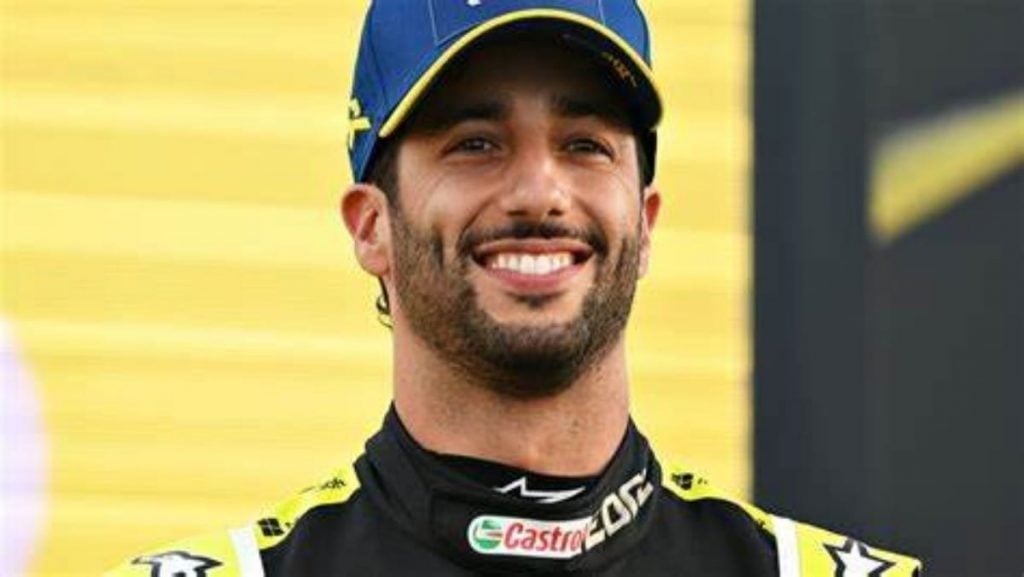 Ricciardo is an ambassador for the Red Bull-backed Wings for Life Foundation. He even auctioned off his Aston Martin V8 Vantage for charity. The proceeds went to the Racing for MNDi Foundation. Racing for MNDi Foundation funds research into the inherited form of Motor Neurone Disease.
Daniel Ricciardo's Parents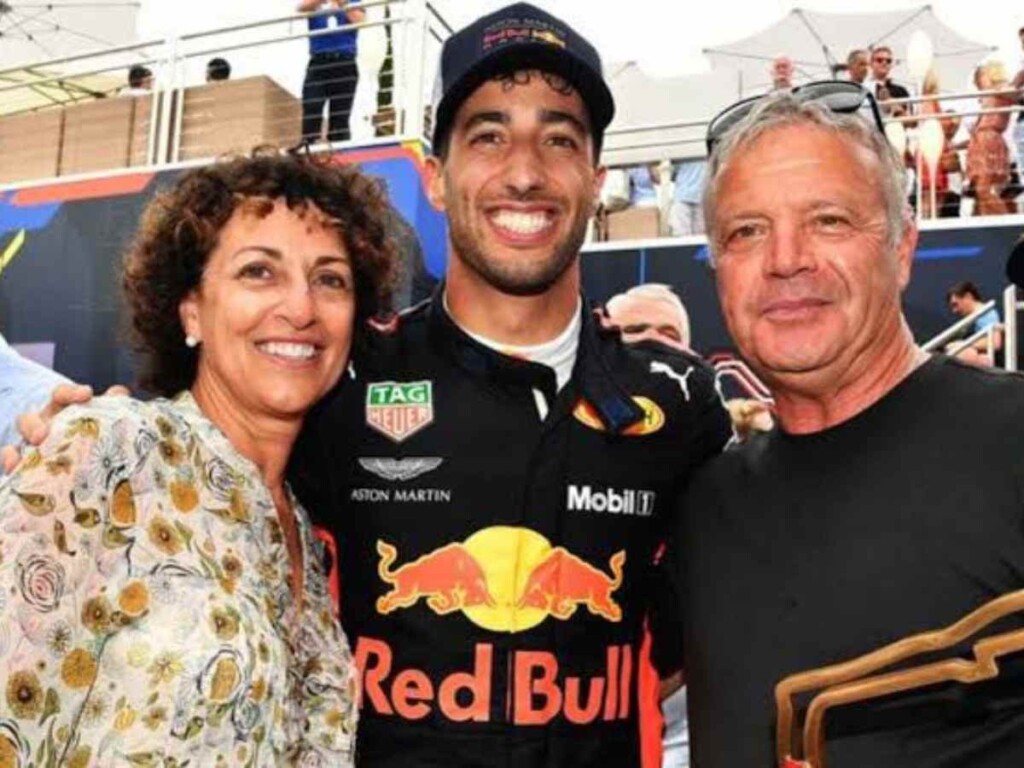 Daniel Ricciardo was born in Western Australia to Italian-Australian parents. His Father Giuseppe "Joe" Ricciardo was born in Messina but relocated to Australia back when he was 7. His mom Grace was born in Australia. Both of his parents have been extremely supportive of him during his career in motorsport so far. Both Joe and Grace have made public appearances during the F1 races to watch their son compete.
Daniel Ricciardo's House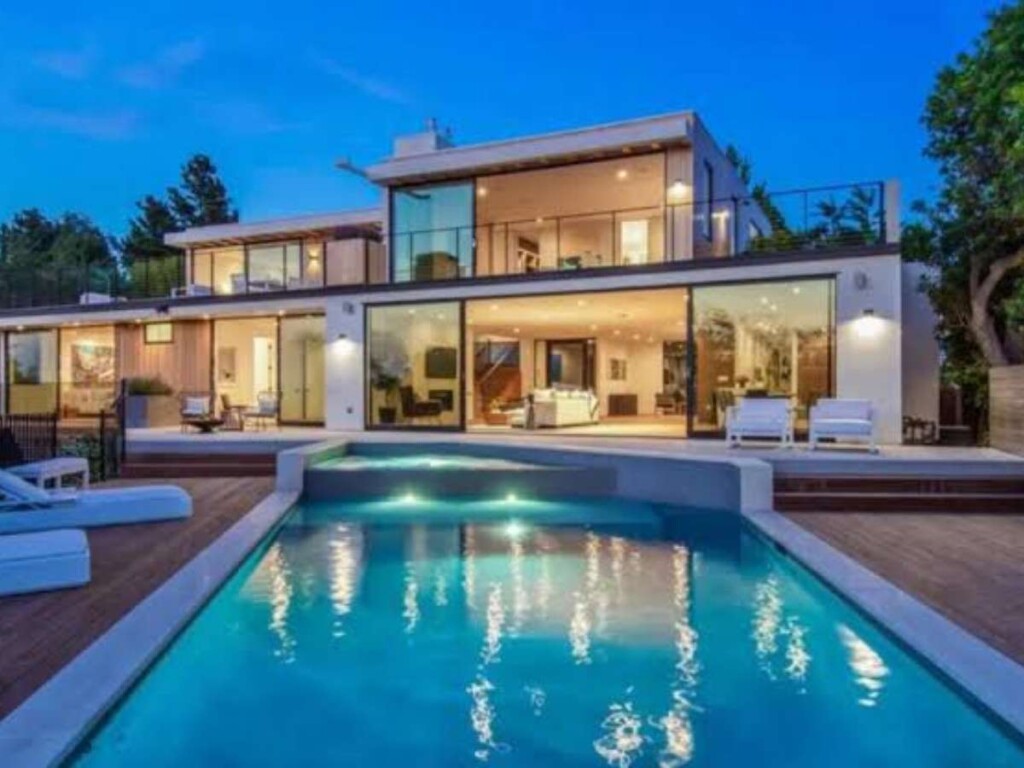 Daniel Ricciardo is a sucker for the states as he loves spending time there. Which is why it wasn't surprising to see the massive house that he has purchased in Hollywood. The house has five bedrooms, five bathrooms, lush landscaping along with a pool. There is a massive amount of private outdoor space at the property. However it only has a two-car garage which won't be sufficient for the F1 veteran.
Daniel Ricciardo car collection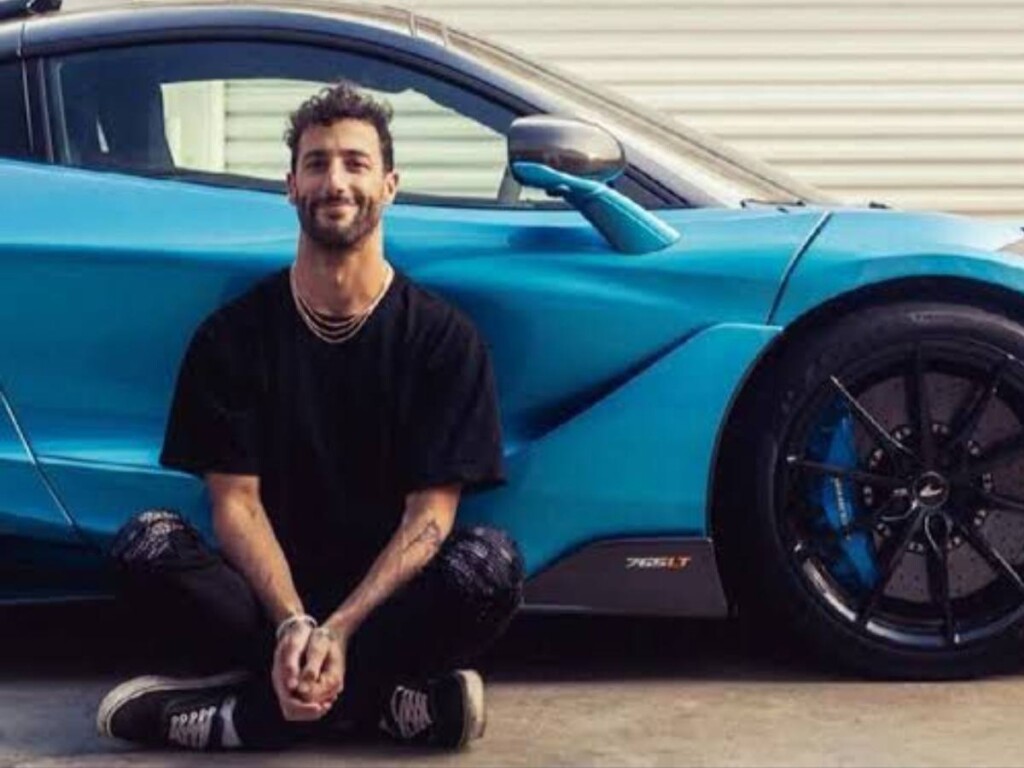 Being a F1 driver, a lot of people must have expected Daniel to have one of the sickest car collections. Gladly, they guessed right as the Honey Badger owns a bunch of supercars. Some of his prized possessions include the Porsche 918 Spyder, Aston Martin Valkyrie, McLaren 675LT and the Renault Megane RS. Most of these cars are situated in Monaco.
What is Daniel Ricciardo's age?
Daniel Ricciardo is 33 years-old.
Where is Daniel Ricciardo from?
He is from Australia and is known as the Honey Badger.
Who is Daniel Ricciardo Dating?
More recently he was said to be involved with Heidi Berger who is the daughter of former F1 driver Gerhard Berger.
When did Daniel Ricciardo win his last race?
Daniel Ricciardo's last Grand Prix victory was in 2021 where he led a McLaren 1-2 in Monza during the Italian GP.
Which team Daniel Ricciardo drives for?
Daniel Ricciardo is currently without a seat in F1 but acts as the third driver for Red Bull Racing.
Who is Daniel Ricciardo's Team Mate?
Lando Norris is Daniel Ricciardo's most recent teammate in McLaren during his time on the F1 grid.
Where does Daniel Ricciardo live?
He lives in Perth, Ausralia.
Is Lando Norris better or Daniel Ricciardo?
Lando Norris has been the better driver than Daniel Ricciardo in the 2022 F1 Season.
In case you missed it: