After missing out on Q3 as Lando Norris and Daniel Ricciardo failed to secure a top 10 spot in Q2 the McLaren fans have another disappointing news coming their way. Daniel Ricciardo will serve a Grid penalty on Sunday for blocking Frenchman Esteban Ocon in a Turn 9 incident at Jeddah Corniche Circuit.
Daniel Ricciardo is hit with a 3-place grid penalty which will see him start at 14th after Mick Schumacher was ruled out for a crash and the grid frozen. Team McLaren failed to inform Daniel Ricciardo about the oncoming Esteban Ocon on a Hot Lap which led to the incident.
Daniel Ricciardo will also be facing a one penalty point on his super-license and McLaren is fined 10,000 euros for the negligence that might have caused a heavy accident or crash.
What was on the Stewards statement on the Verdict?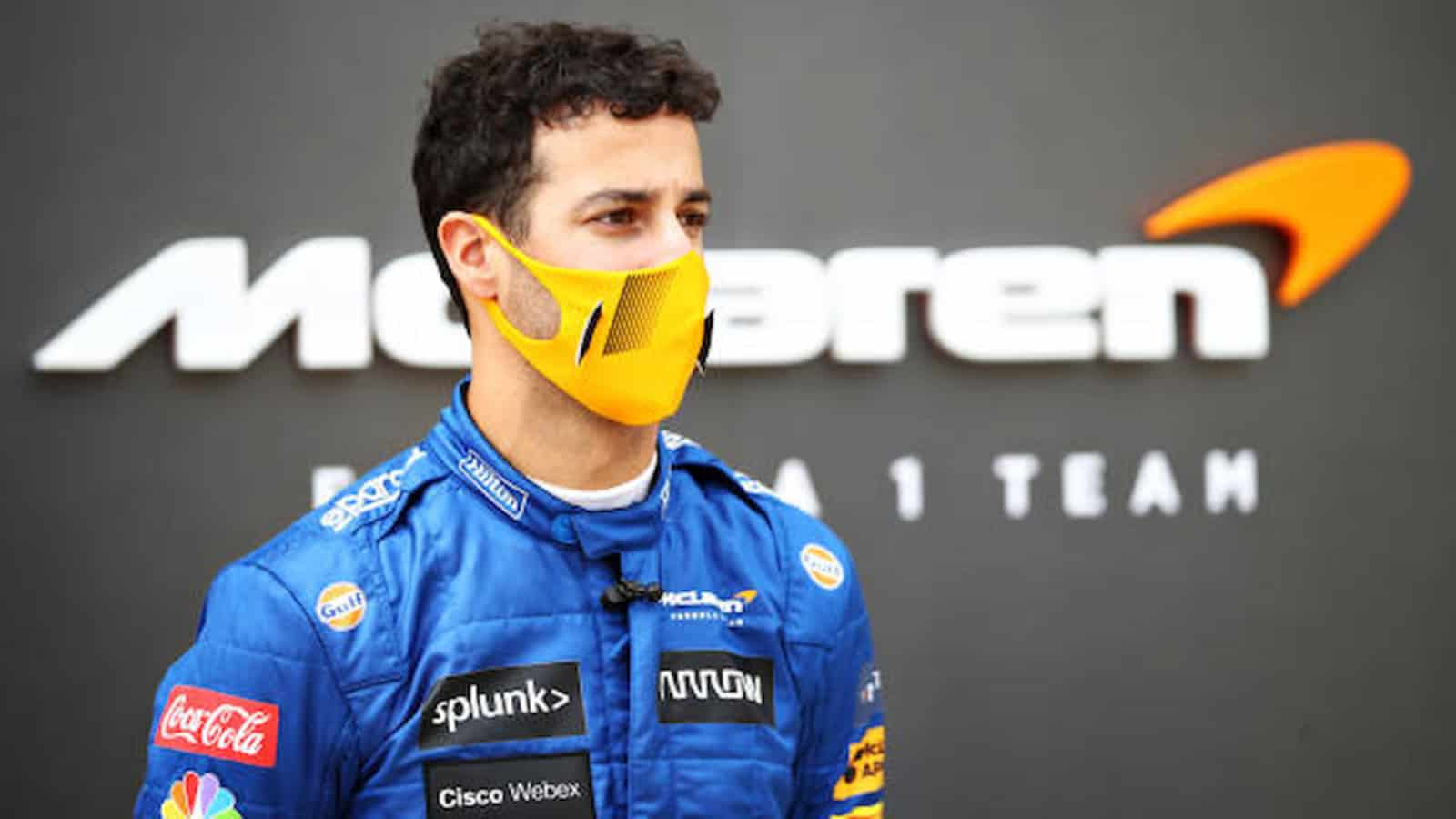 The statement suggests that though unaware Daniel Ricciardo was to blame for impeding Esteban Ocon. The report also suggests that the Alpine driver has stated that his overall performance wasn't affected by the incident but the Stewards say that's it isn't enough to leave the McLaren driver free.
"The driver of Car 31 stated his lap had to be aborted as a result of him being unnecessarily impeded by Car 3. Having said that, he stated his overall performance during the session was not adversely impacted by the aborted lap,"  The Stewards statement read.
"It was clear Car 31 was unnecessarily impeded by Car 3. The fact Car 31 was ultimately able to record a faster lap is irrelevant to the fact the infringement occurred, such that a timed lap had to be aborted," The Stewards statement added.
The statement also acknowledges the fact that the lack of communication from McLaren was the Main reason for the incident. Daniel Ricciardo will hit the track running on Sunday and will be hoping to get at least a Top 10 finish for McLaren in its effort to get back to the top of the pack after a poor start to 2022.
Also read: 'We tried something on Lewis' car,' Toto Wolff reveals the reason behind Lewis Hamilton's disappointing qualifying run in Saudi Arabian GP