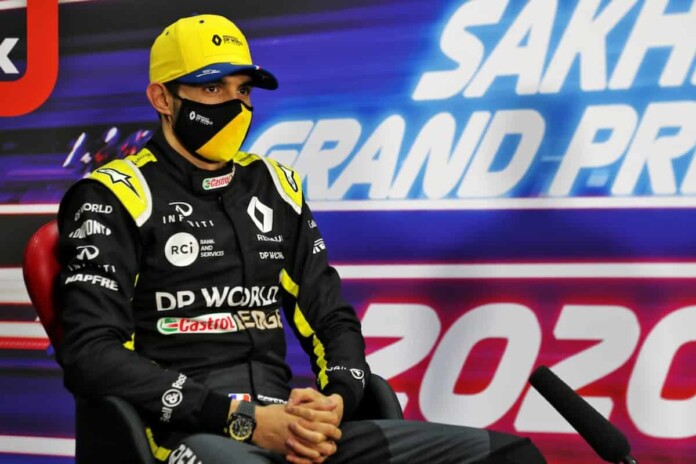 One of the brightest young talents on the current Formula 1 gird is Esteban Ocon. He is a Mercedes Academy driver who has clearly cemented his firm place in F1 due to rigorous efforts shown on the tracks. Currently, Ocon races under the banner of Alpine F1, who certainly feels that he can improved by leaps.
Having to drive alongside former World Champion, Fernando Alonso in Alpine F1, Esteban Ocon has left everyone stuttered including his team boss Marcin Budkowski.
Alpine F1 Team Boss Marcin Budkowski left very impressed after Esteban Ocon's spectacular performance in previous 2 Formula 1 Grand Prix
"He improved throughout last year and he was getting closer and closer to Daniel Ricciardo in qualifying," Budkowski said of Ocon.  "Confidence is one thing – confidence in the team, confidence in himself. The podium did help." 
"He did a lot of work during the winter. He is a significantly improved driver, and you can see it in the way he approaches the sessions. We made changes to his race engineering team; we changed his race engineer over the winter." 
Marcin Budkowski added, He's bonding better with his race engineer and his team overall. That's great because he can work in a much more constructive way than he was able to last year. And then it's confidence, it builds up, especially in these kinds of qualifying burners."
"So if you have to put everything together and you need this kind of osmosis with the car and the team, this makes a difference," Budkowski prasied Ocon.
After a sluggish start to the 2021 Formula 1 season, Esteban Ocon has led Alpine F1 better than ever in Portugal and Spain. But let's see until when can see cotinue to impress in a lower ranked middle-order team.
Also Read: Lewis Hamilton slams rumors of falling out with Formula 1 driver…
Also Read: Andreas Seidl: Lando Norris needs to learn from Lewis Hamilton to…