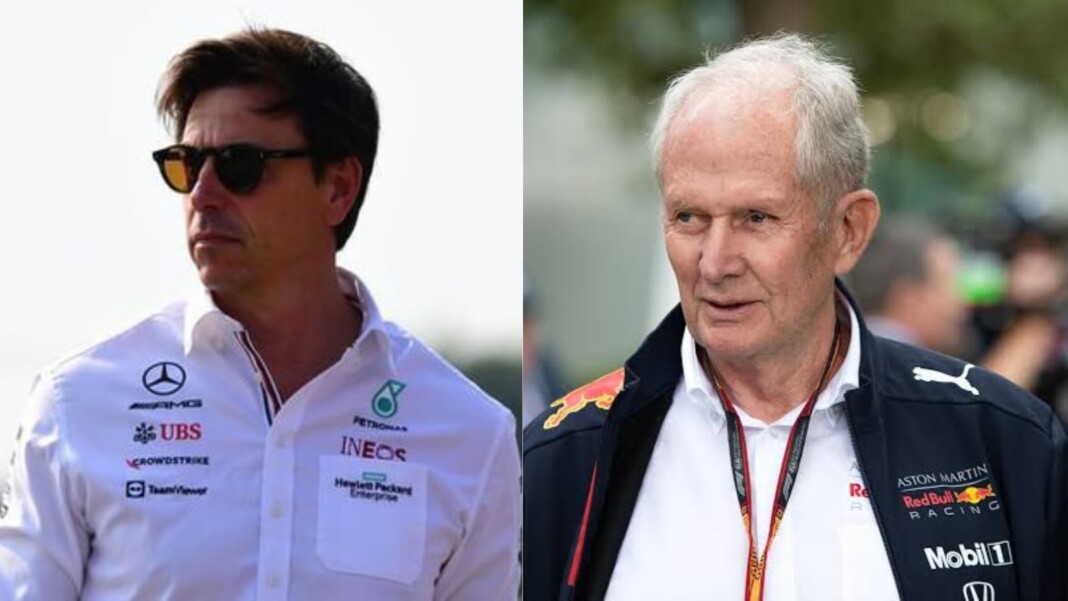 In a recent conversation with a German website Planet F1, Red Bull's Helmut Marko has invited Mercedes's team principal, Toto Wolff to sport Red Bull colours in Turkey. This is in contrast to an old photo of Toto Wolff where he was spotted in Red Bull overalls. As it seems, it looks like the banter between the Austrian team and reigning world champions is only going on to increase in the build to every successive grand prix.
Helmut Marko admitted that he had no idea about it and that he was a bit shocked and surprised. While both Mercedes and Red Bull have had a fierce rivalry with each other this season, there was a bit of banter between the two as Helmut Marko jokingly invited Toto Wolff to wear the orange colours again at the Turkish Gp.
What did Helmut Marko say about Toto Wolff?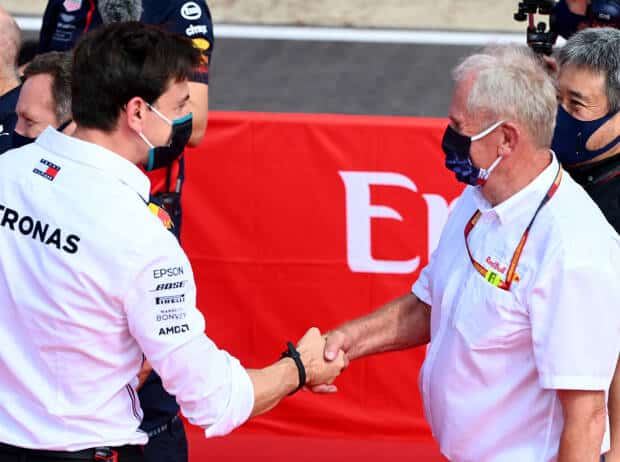 The Austrian commented "I hope it's not a recent photo," he told Planet F1. He further added that "But seriously, I have no idea how it came about. In any case, I have nothing to do with it. Mr Wolff can also wear the overalls at the weekend in Istanbul."
As it turns out, the Mercedes team principal drove many races in Red Bull colours when he was a driver and even won the Dubai 24-hour race with them back in 2006. Fast forward to 2021, now his aim is to stop the very team he once drove for as he helps his driver in Lewis Hamilton to win his 8th record-winning title.
Ahead of the Turkish Grand Prix, Toto Wolff has said that Mercedes will adopt an aggressive strategy in order to win the title. "This season is keeping all of us on our toes and that's something we are enjoying immensely, but it also means we have to be aggressive with our approach to the season in order to maximize the points available," he said
Will Toto Wolff and Mercedes dominate this weekend or will Max Verstappen steal the show again? Only time will tell as we head into the 16th race of the season.
Also Read:Honda Boss Reveals Red Bull Had Doubts Over Verstappen's Engine Change
Also Read: Turkish GP Predictions: 5 Bold Outcomes Which Could Take Place at…