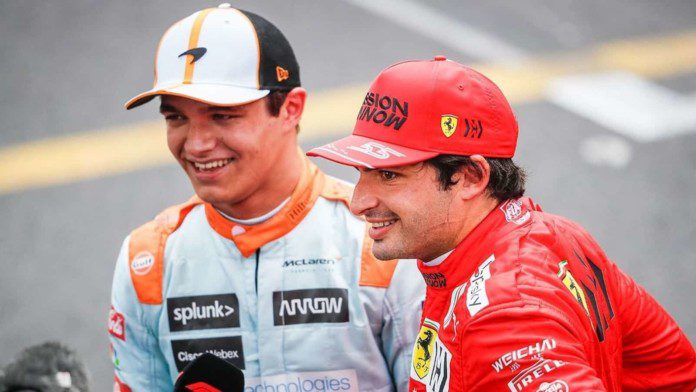 The 2021 season wasn't just about the dramatic title fight the 7 times world champion Lewis Hamilton of Mercedes and the reigning Champion Max Verstappen of Red Bull but it was also about the amazing battle Ferrari and McLaren had for p3 I constructers championship where the Italian giants edged out over their English counterpart.
The Ferrari and McLaren fight also saw former teammate and one of the best friends in the F1 grid Ferries Carlos Sainz, who joined Ferrari in 2021 following 2-year stint with McLaren, and McLaren's Lando Norris fighting to keep their team up top. The Spaniard Carlos Sainz joined the McLaren side along with Britt Lando Norris for 2019 producing one of the amazing seasons for the team finishing P3 in constructers championship.
The 2021 saw Carlos Sainz coming out on top with him finishing P5 in drivers' championship 4.5 points above his friend and foe in Lando Norris and also securing a 3ed place finish for his team Ferrari in constructers championship above his former team McLaren. Carlos Sainz had 4 podiums in 2021 same as Lando Norris. Lando Norris has now explained how he is still friends with Carlos Sainz though they race for separate outfits.
Find out what Lando Norris had to say about him Carlos Sainz being friends even though they are driving for rival teams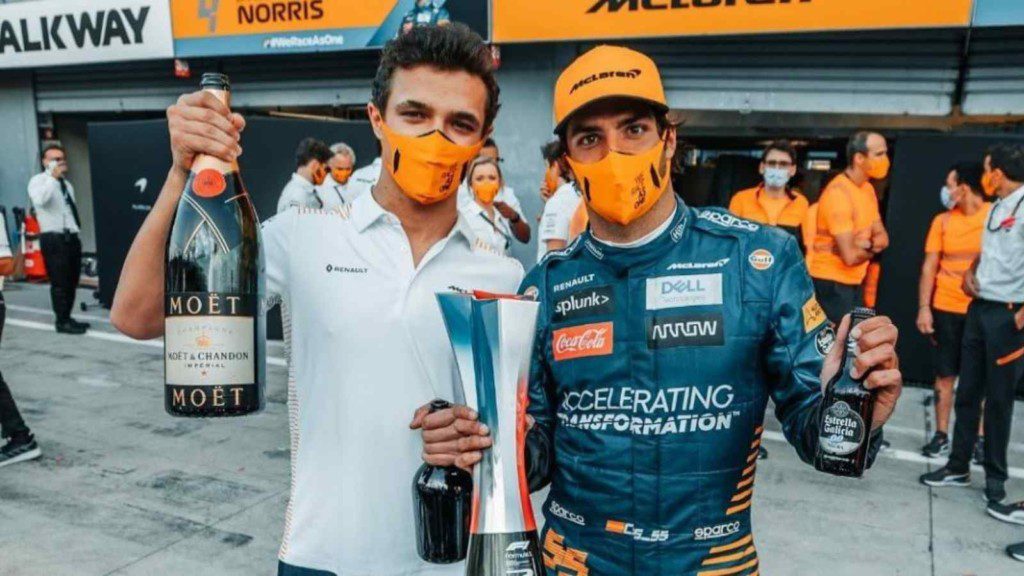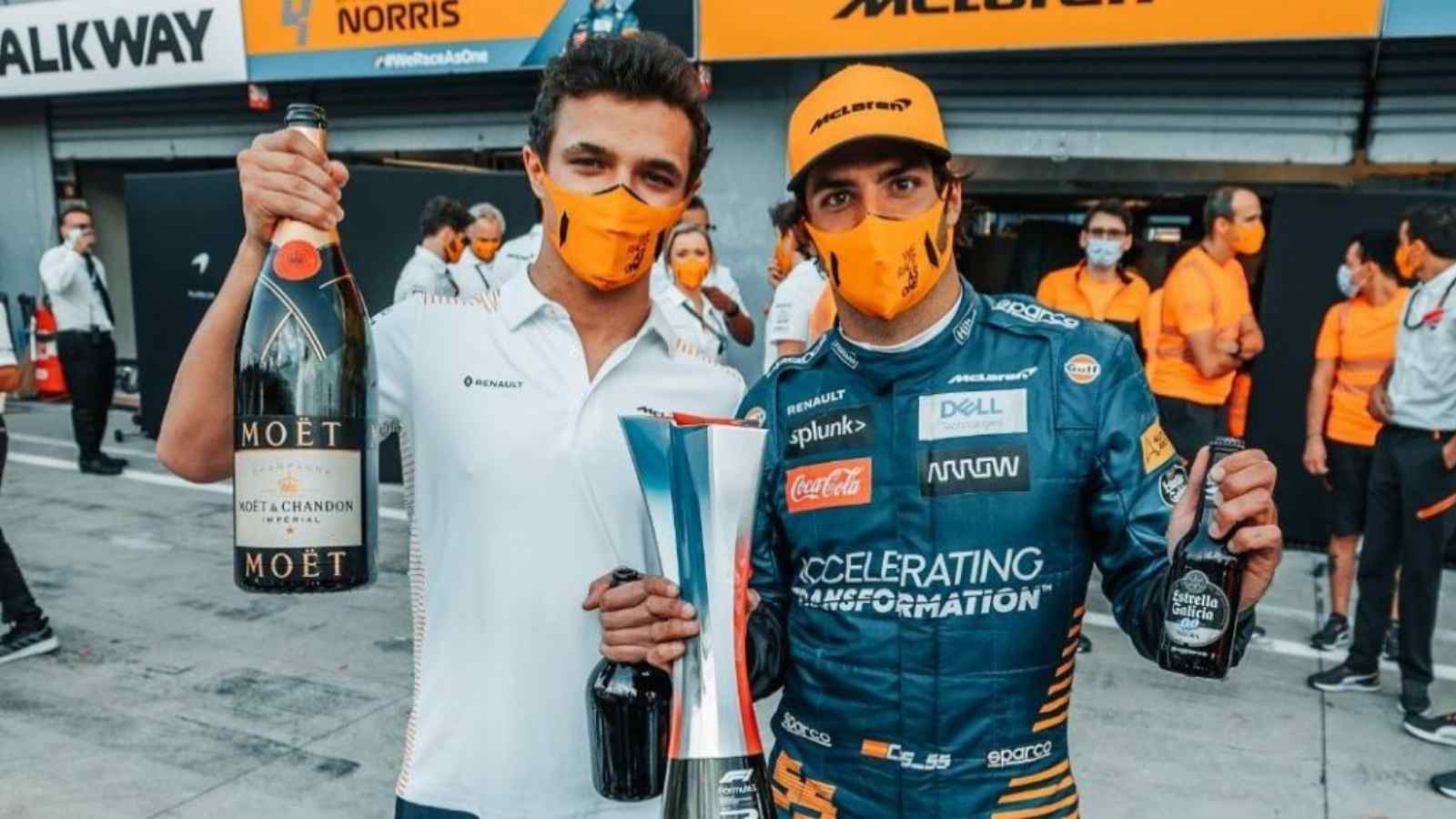 Lando Norris said that him and Carlos Sainz still speak to each other sometimes and said that though they are not speaking as often and close as they did in the past the are still friends. Lando Norris explained that the rivalry between him and Carlos Sainz has increased with both the drivers and respective team wanting to beat each other but added that we still have respect for each other. Lando Norris added that that the outfits the are in don not takes away the fact who they are.
"We still speak to each other every now and then, I guess maybe not as often or as closely as we were [in the] past couple of years. But no, we're still mates, we still got along," Lando Norris said.
"As much as the rivalry's probably increased, and he wants to beat me and I want to beat him, and [the] teams want to beat each other, we still just have a lot of respect for each other and who we are as drivers and so on," Lando Norris explained.
"So, I don't think that takes anything away from who we are, no matter what team we're in," Lando Norris added.
Lando Norris went on to say about the duo still having the competitive side with them as they play golf together when spending time together. Lando Norris went on say on the track there are no friends as you just forget everything and focus on coming out on top regardless of the teams participating.
"I guess we just don't spend as much time together, but we still play golf and we still have that competitive side of us," Lando Norris said.
"So, we still get to play every now and then. But when we're on track, I think no matter how good mates you are with anyone – on or off the track, or off the track – when you're on track, you kind of forget about all of that and you just want to beat everyone no matter what color car they're in," Lando Norris explained.
Also read:Formula1 makes major changes to the weekend schedule for 2022