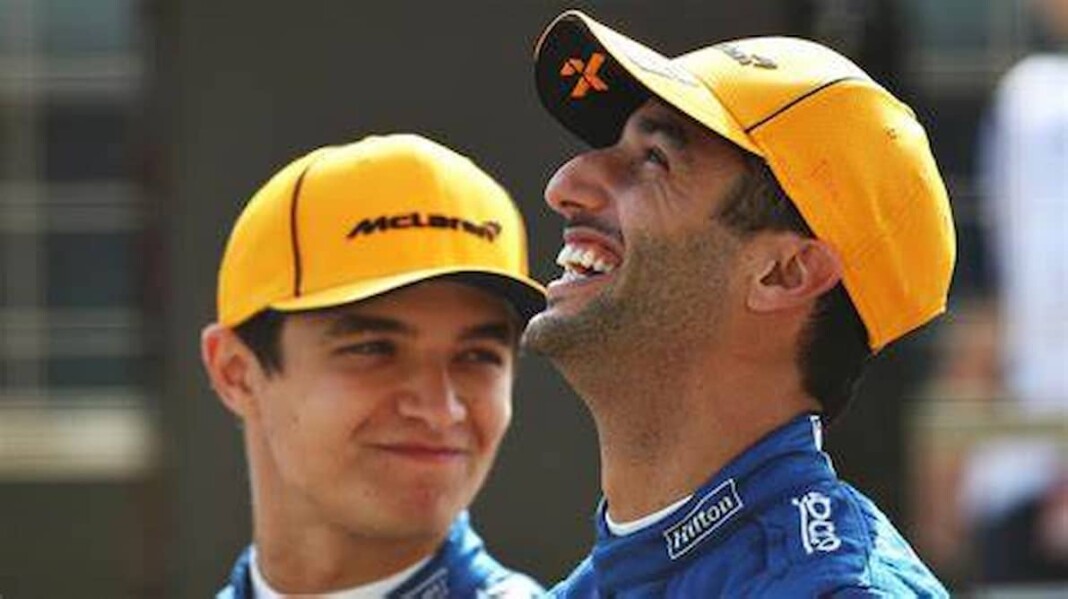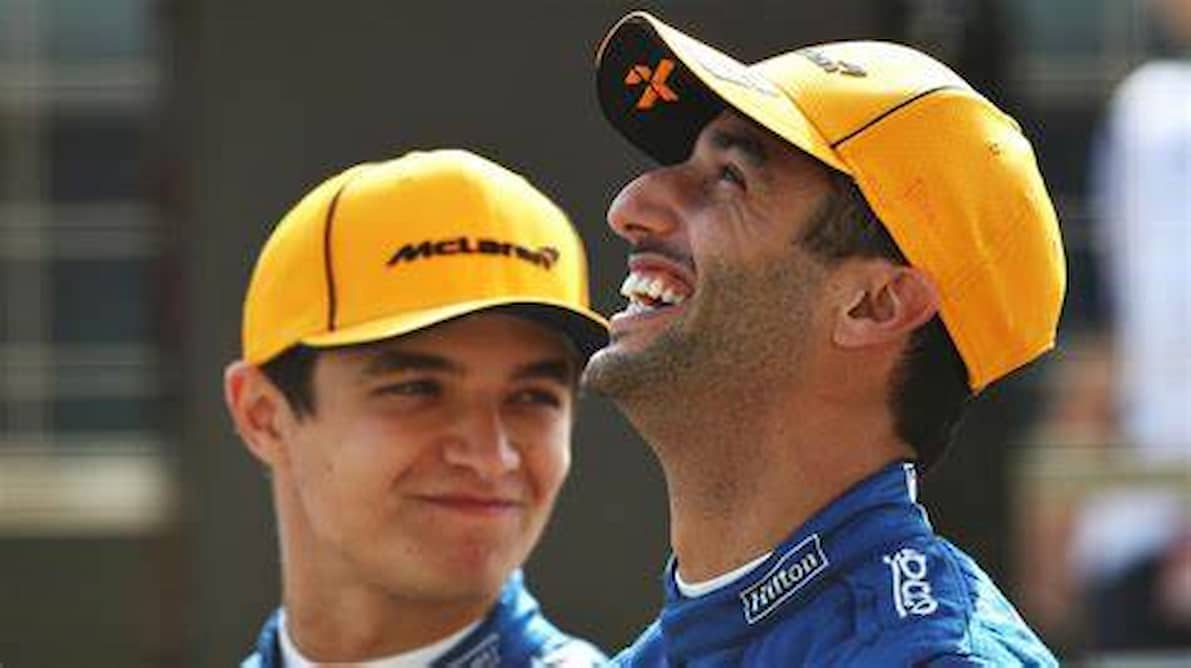 Although the McLaren duo of Danel Ricciardo and Lando Norris managed to finish P5 and P6 in the French Grand Prix and managed to collect 16 points together from the race, which has surely spiced the P3 battle in the Constructor's Championship with Ferrari. However, the pair of Ricciardo and Norris had completely different races.
Already being devastated with Pierre Gasly almost colliding at Turn 1, Lando Norris did not get off to the best of starts off the line in France and lost positions, including one to his own teammate Daniel Ricciardo who fully committed to the outside of Turn 1 to find a way through. 
What did Lando Norris Say About Daniel Ricciardo?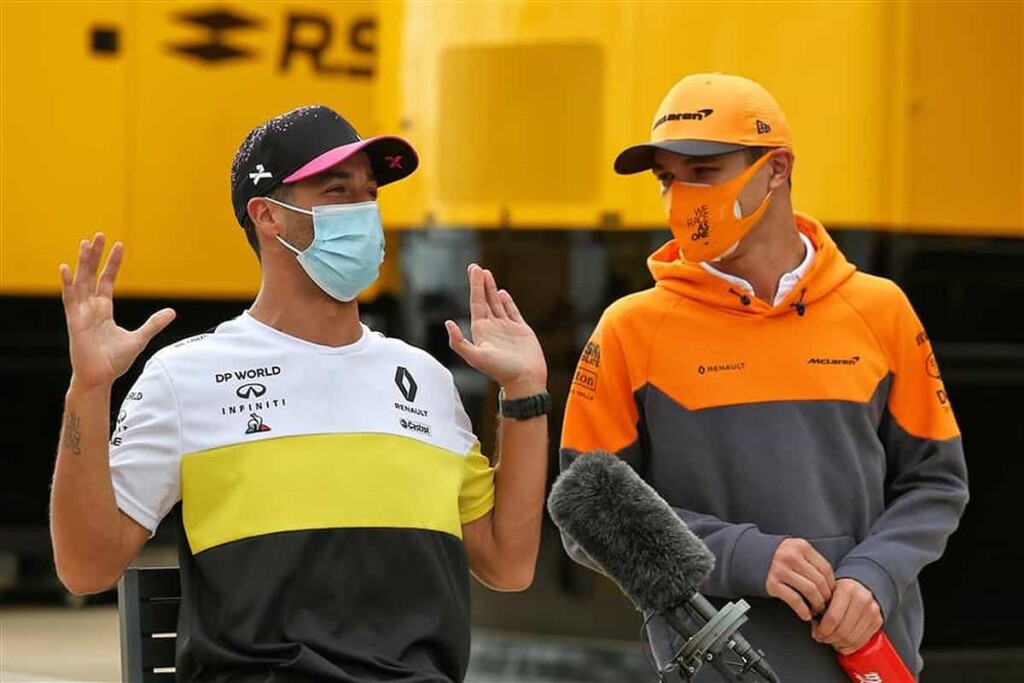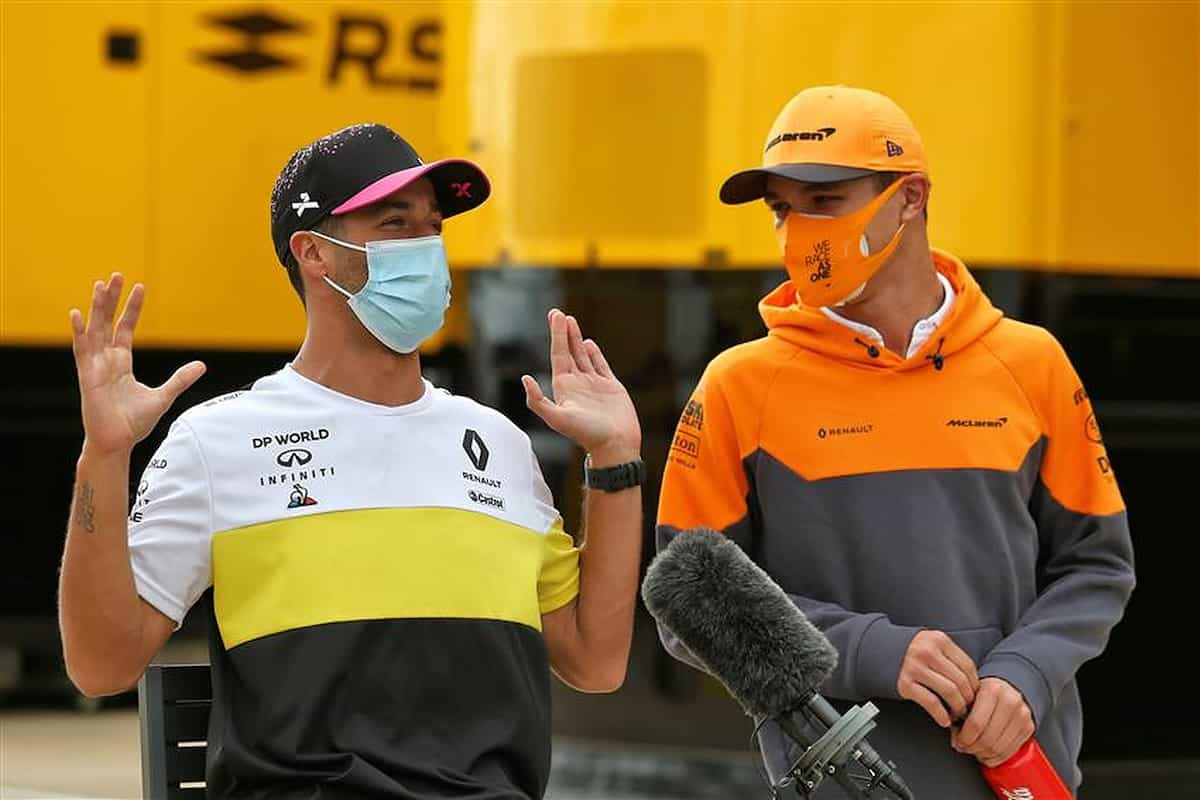 "It was [an aggressive defence]," Norris said, as quoted by Motorsport.com. 
"I have nothing against Daniel but I think he shouldn't have done that. But that's racing, I probably would have done the same thing with him. But I was on the edge of the kerb. If there had been tarmac or something on my right, then I wouldn't be complaining. But because there were all these vibrations and bumps, I couldn't take my corner and I had to go straight because he squeezed me out. I'm not looking to complain about it but for sure we'll discuss it."
The McLaren duo played more nicely later on in the race, with Ricciardo letting Norris through due to the fact they were on alternate strategies.  It was that strategy for Norris that propelled him up into yet another top five finishes in the final classification.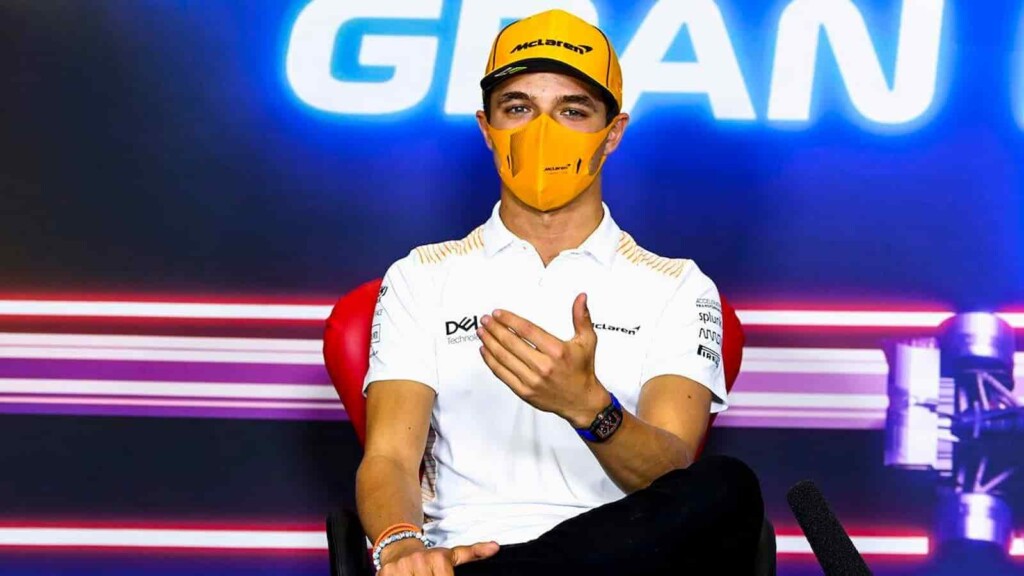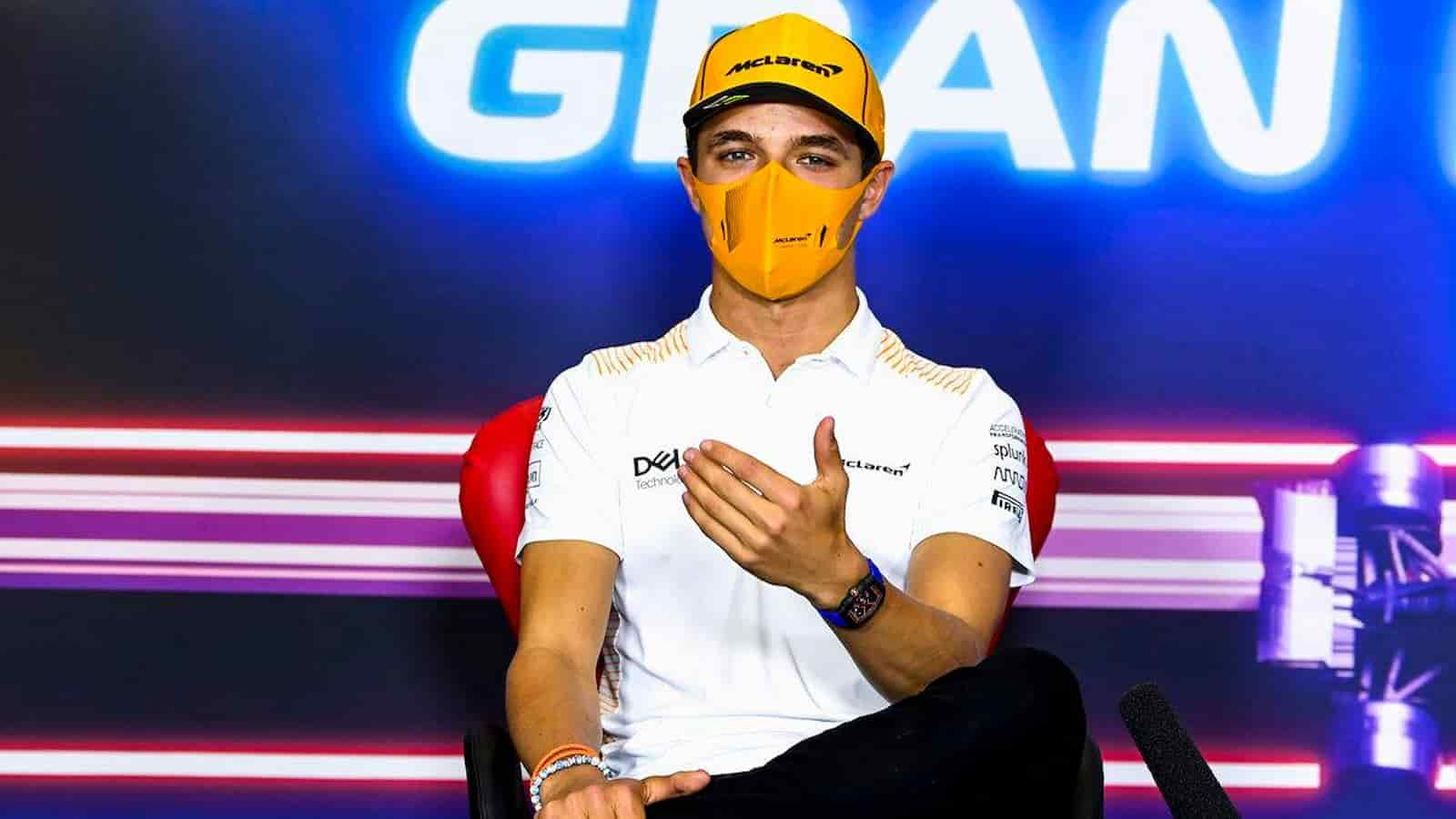 "I think our strategy played a big part," commented Lando Norris. "I was struggling with my tyres at the end of the first stint, it was really bad. But when I came out [of the pits] I was still very close to the drivers in front of me, because I had a clear run at the end of the first stint." 
He concluded, "They had already used up a lot of tyre wear, so I was able to attack and pass them quite easily. The team did a very good job and I think I did too. And that's why everything worked out well." 
Also Read: Max Verstappen 'really upset' with his Turn 1 error at French…
Also Read: "Unusual from Lewis Hamilton," Nico Rosberg criticizes the Briton's approach at…