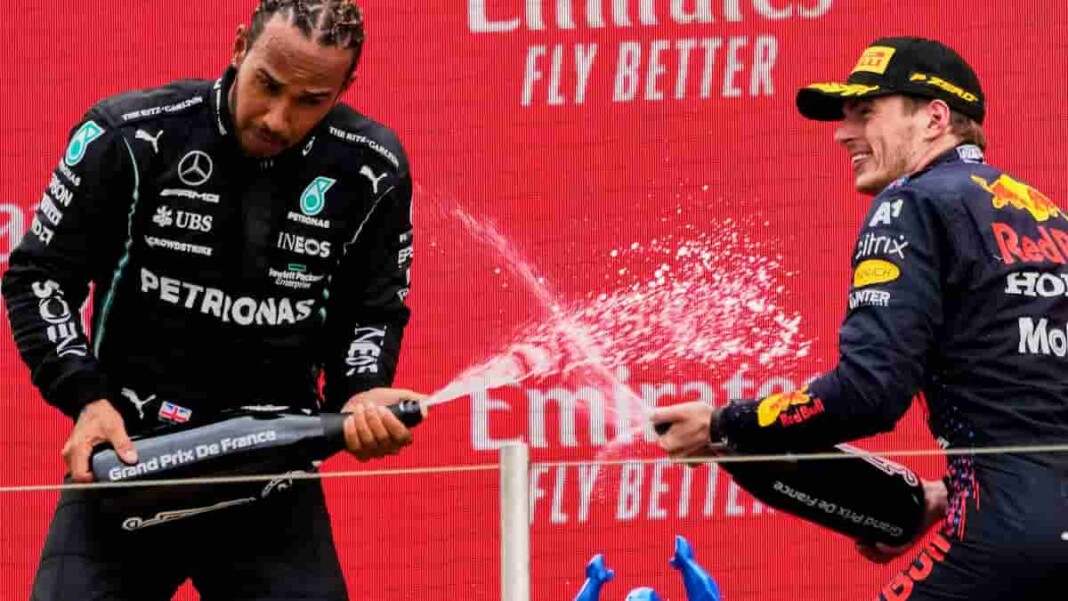 Before the start of 2021 Formula 1 season, the seven-time World Champion, Lewis Hamilton was expected to a dominant force in the driver's standings, yet with Max Verstappen rising to his supreme best, the former's hopes of clinching his record-breaking eight World Championship looks in great danger. Especially after being done by 18 points after the first nine races.
While Verstappen is providing a new challenge for the Mercedes team, the rivalry has been growing in recent years. However, in August 2020, Hamilton appeared to accuse Max Verstappen of an illegal strategy at the 70th anniversary Grand Prix at Silverstone. Red Bull gained crucial ground on their rivals after the Mercedes' cars suffered from tyre wear. 
Lewis Hamilton on Max Verstappen's Illegal tactics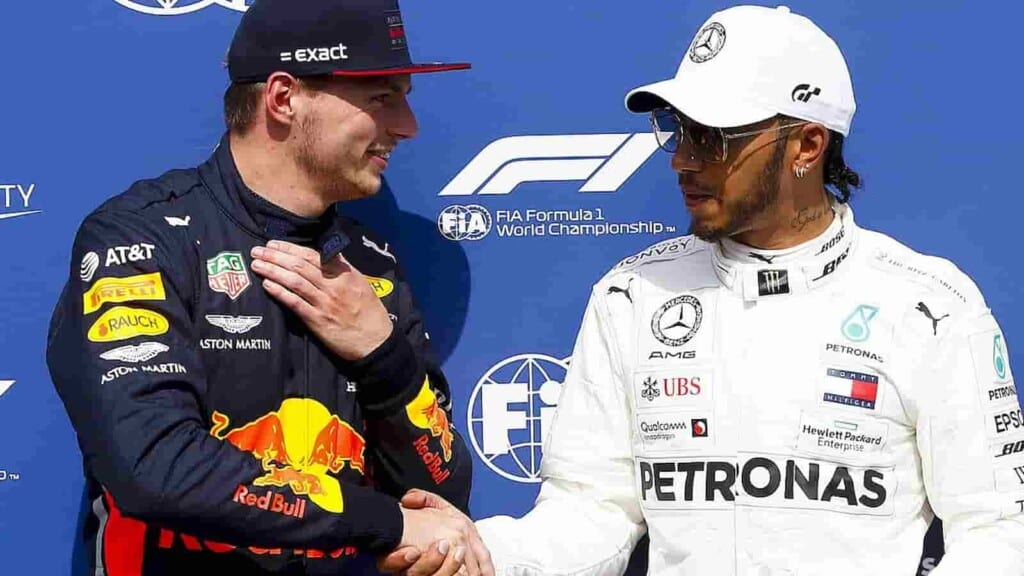 To bring everyone on the same page, a similar scenario had occurred at the same circuit the week before, meaning Pirelli raised the mandatory tyre pressure for the next race. Verstappen opened up a 21-second gap at the front of the pack because the Mercedes pair were forced into an early pit stop. Mercedes Team Principal Toto Wolff clashed with his Red Bull counterpart Christian Horner after the Spanish Grand Prix last month. 
The row came regarding the legality of Red Bull's rear wing – which flexed downwards on the straights, providing an aerodynamic advantage. The FIA, Formula 1's governing body, responded by issuing a technical directive agreeing that "such deformations … could be deemed to contravene" the rules.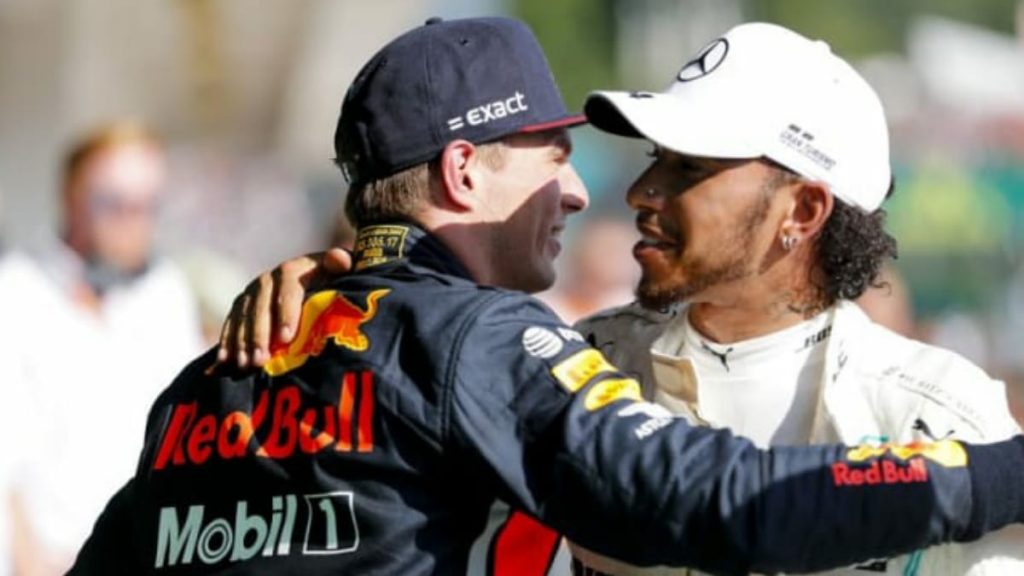 Having said that, Despite Hamilton's struggles to keep up with Max Verstappen this season, the Briton says he is still "fighting and chasing" to bring himself back in the championship. 
"It has been really difficult for us from Monaco, which obviously was a bit of a disaster, same for Baku, better in France and better last weekend. However, they have taken a step ahead of us." 
Also Read: Jenson Button: The Best Formula 1 Season in Seven Years
Also Read: Lewis Hamilton: Red Bull Almost Had a Qualifying Mode Like We…