The 2021 season of F1 racing was one of the most dramatic and nail-biting in F1 history where we saw the champion Max Verstappen and his rival Lewis Hamilton going wheel to wheel surpassing their counterparts and teammates like they were driving an entirely different car.
The record-breaking dual didn't lack controversies though as the constant aggressive and intense wheel to wheel racing between Lewis and Max gave birth to multiple crashes and 'racing incidents'. The inconsistency of decision making on theses matters by race director and F1 stewards made it more dramatic off the track.
Even the season finisher which separated, Verstappen and Hamilton, the top 2 didn't lack controversies. Race Director Michael Masi allowed the only the lapped car between Lewis Hamilton whose was at P1 and Max Verstappen who was at the P2 to unlap themselves prompting a one lap finisher which saw Max coming victories thanks to his fast soft tyre advantage after Nicholas Latifi's crash.
Find Out the New F1 record set by Max Verstappen and Lewis Hamilton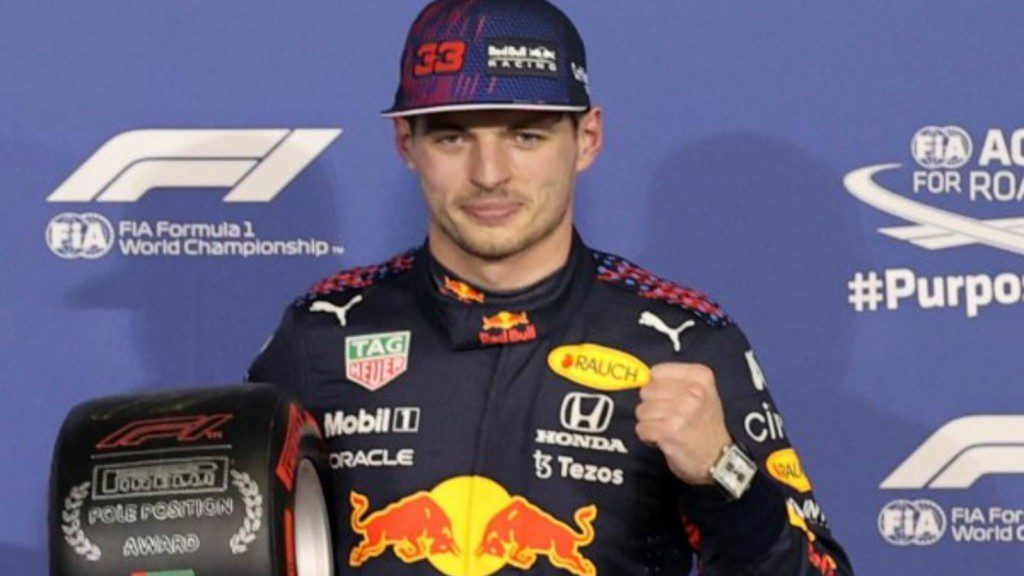 The F1 season which saw Mercedes star Lewis Hamilton finishing second with 17 podiums with 8 wins in his name 2nd overall in the driver's championship losing the world title to Max Verstappen, Red Bulls Dutchman with 18 podiums with 10 wins, in the final lap of F1 season finisher the Abu Dhabi GP.
They finished as duo who have shared the P1 and P2 the greatest number of times in a season with them doing it 14 times out of the 22 races they have contested. The duo had amazing season of racing overshadowed by some incidents on and off the track.
Also Read: "I'm leaving for now," Antonio Giovinazzi is convinced he is not done in Formula One just yet