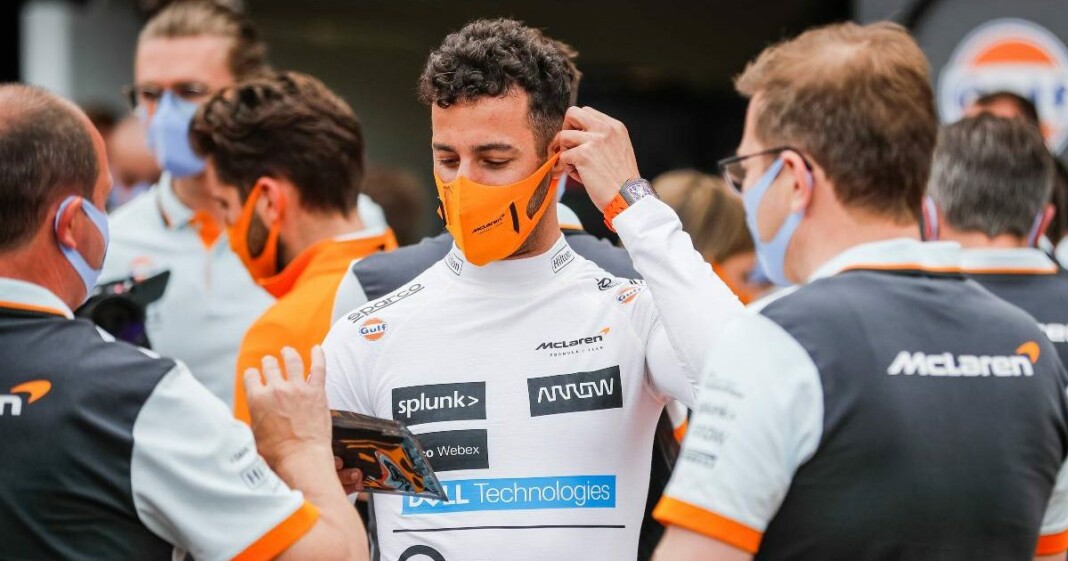 It is safe to say that Daniel Ricciardo is enduring a tough start to life at McLaren, having been outperformed by a wide margin so far in comparison to his own teammate, Lando Norris. During the start of the Formula 1 2021 season predicted by many that the experienced Australian, a seven-time F1 race winner, would arrive from Renault and establish himself as McLaren's team leader among the drivers. 
Yet it has been the total opposite case to say the least for the Australian Honey Badger. On the other hand Norris having enjoyed a terrific start to the season with two podium finishes in the first five grands prix that have put him third in the World Championship standings, behind only Max Verstappen and Sir Lewis Hamilton.
McLaren considering to build a new chassis for Daniel Ricciardo to alleviate hi struggles
As per the Italian version of Motorsport.com, there is "talk of the possibility of replacing the chassis – the most drastic choice to dispel the doubts related to the performance of the car" in time for the next race in Azerbaijan. 
Having said he needed a few days after Monaco to clear his head following a weekend when he took a step backwards from a more promising display in Spain, Ricciardo recalled a story from his youth that exemplified how he will not get too down about his current predicament. 
Ricciardo added, "My relationship with the racing world has always been one of.. love-hate," said Daniel Riccardo. "Some days, this sport is the thing I like best in the world, other days I have no answers.
"I think this particular relationship of hate and love started in my first year of karting.
"I remember I was about to line up at the start of a regional race and the engine didn't start. That day I was on the front row, which for me was a great moment, and that was a hard blow. After two days, I went back to the same track, I pushed the kart and it turned on, and I learned then that racing cars can be very rude."
"Who knows, maybe we go to Baku, I go out for first practice and I'm back in the position where I want to be," he concluded.
Also Read: Fernando Alonso reveals 'Media Partiality' after P2 biasness after Monaco GP
Also Read: Lewis Hamilton gets frustrated when things do not go his way:…