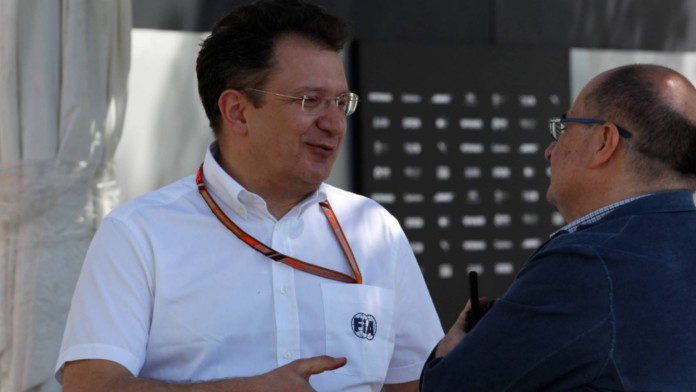 The championship contender's duo of Max Verstappen and Lewis Hamilton, where the former came out victorious, often gone pass other teams showing the dominance of Red Bull and Mercedes cars had over their contemporaries. The deep pocket and resources at disposal made it harder for other teams to match their performance.
Nikolas Tombazis, aeronautical engineering PhD holder, a racing car designer who had worked in Formula One since 1992, for F1 teams like Benetton, McLaren and Ferrari teams. In 2018 the Greek national was appointed by FIA as its 'head of single-seater technical matters. Nikolas Tombazis had been instrumental in creating the new Formula 1 challenger mainly aiming in making F1 cars more equal.
Find out what Nikolas Tombazis said
Nikolas Tombazis has said that its hard to imagine new regulation won't help to surpass the 2021 season, where Mercedes and Red Bull dominated other cars performance, in the first year of new regulation. He explained that getting the cars in track together and making it easier to follow other cars are main goals of the FIA technical team.
"It is hard to imagine that we can surpass the 2021 season in the first year of the new regulation. But it is important that we achieve the two goals we have set ourselves. To get the field closer together and to make it easier to follow another car," says Nikolas Tombazis.
Nikolas Tombazis also expressed his optimism that the F1 teams will be able to minimize 3 second gap between first from last to 1.5 seconds. Nikolas Tombazis said there will be bigger gaps in the beginning of the season, but he expects it be diminished when teams find out what works for them.
"At the moment, about 3 seconds separate first from last. We hope that by the end of 2022 it will only be one and a half seconds. We still have to expect a bigger gap at the start of the season. But the cars will quickly become closer once teams find out what works." Nikolas Tombazis stated.
Also read: Toto Wolff has one special message for Mercedes family before the year ends.