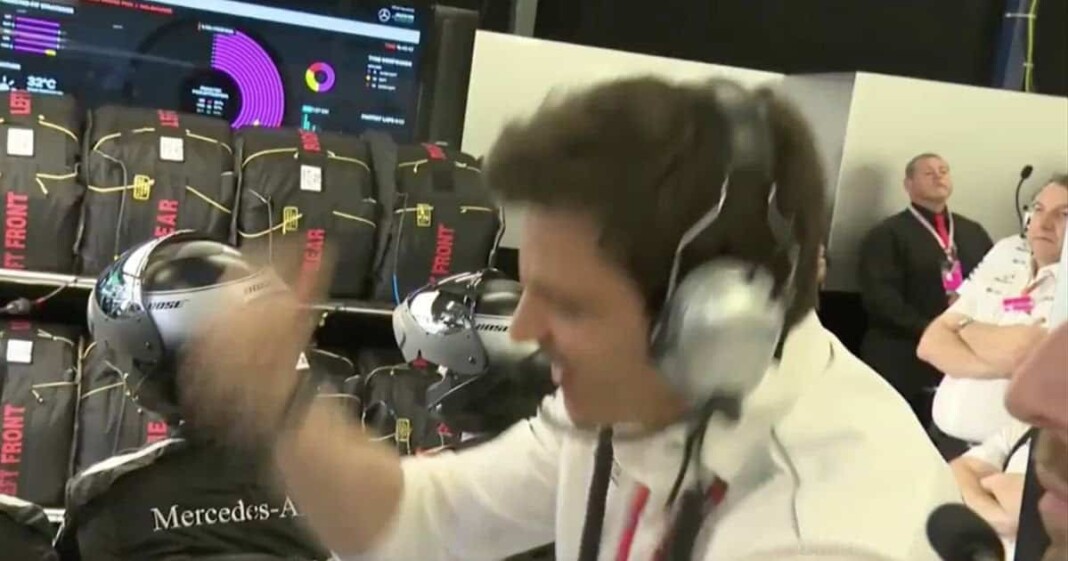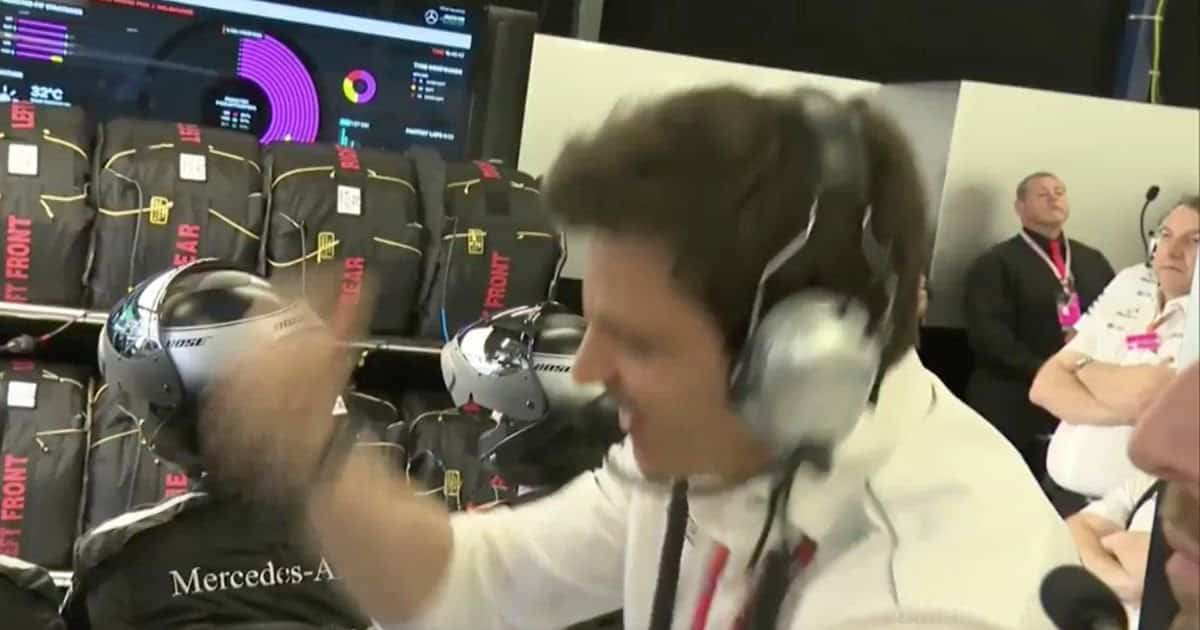 It seemed like Mercedes are going to have a tough task to pull out in Sao Paolo when their ace driver Lewis Hamilton was forced to start from the last spot in Sprint Qualifying. Moreover, he had a five-place grid penalty already because of his new internal combustion engine. With frustration rising every day Toto Wolff, Lewis Hamilton and the entire Mercedes team had enormous pressure to fetch the 'impossible' result in their favor.
However, with Hamilton starting the race from P10, expectation was high. Yet there were a couple of instances which made race fans feel that Verstappen changed his side on the straight causing Hamilton to slow down whilst trying to overtaken. 
Toto Wolff celebrates Hamilton taking lead from Verstappen on Lap 58
Toto Wolff had made it clear on several occasions that he is not happy with the inconsistency of the FIA and with Lewis Hamilton he took his revenge in the Brazilian GP.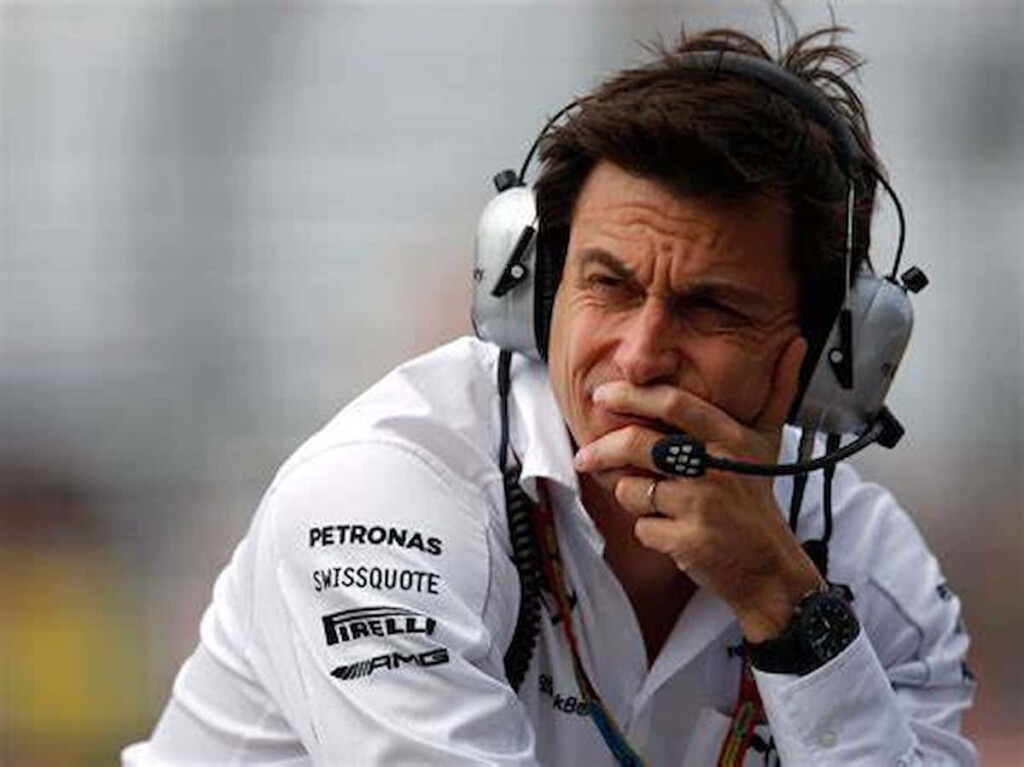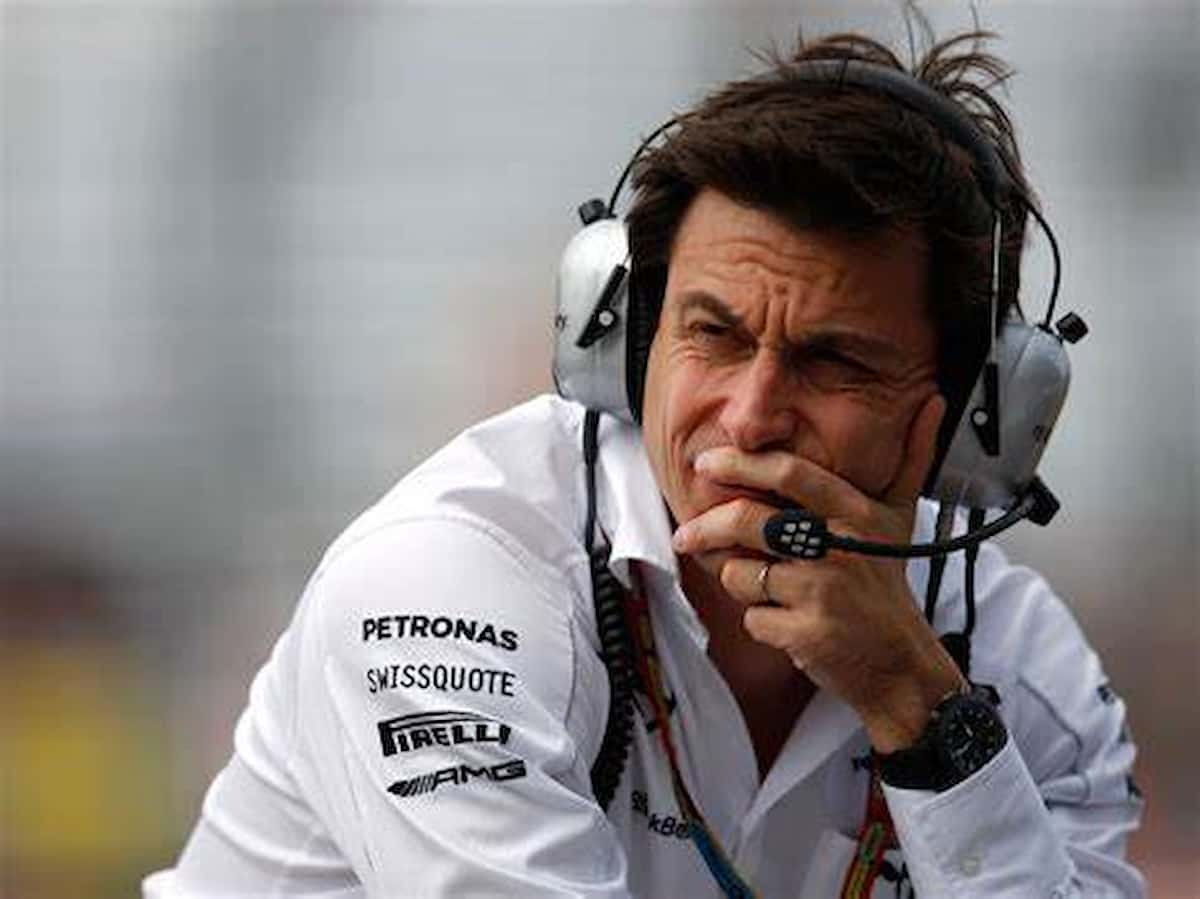 Max Verstappen was overtaken by Hamilton using DRS at Interlagos, allowing his British driver to score seven more points than his rival. Wolff was very happy with the overtaking action, judging by this footage. 
Also Read: Helmut Marko under immense stress: "Mercedes overtaking on the straights is…
Also Read: Brazilian GP: Toto Wolff explains 'F*** Them All' radio message to…