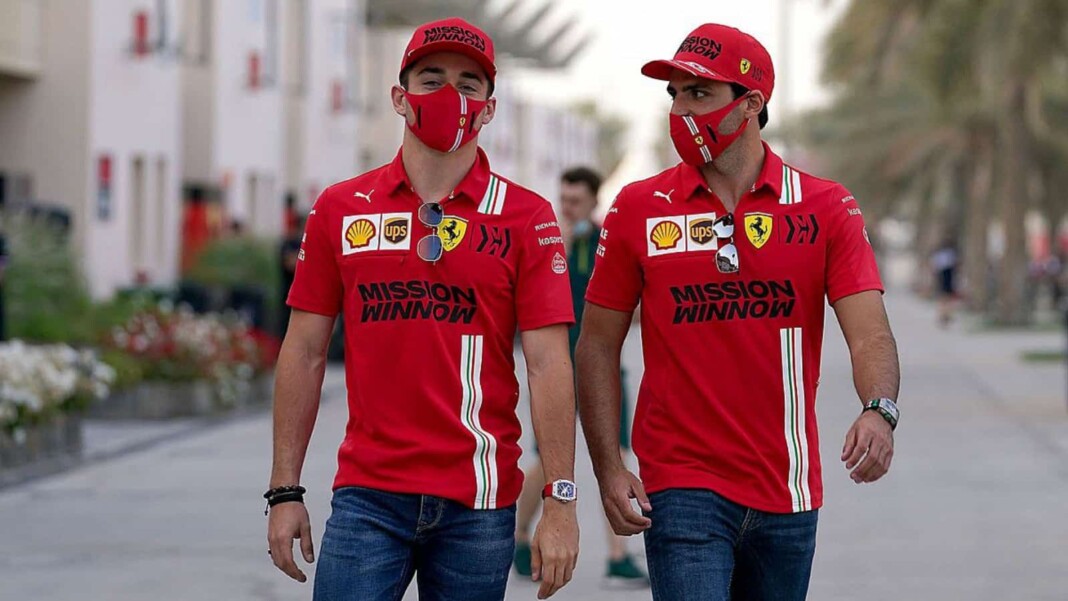 Ferrari signed Carlos Sainz in 2021 as a successor to their previous team leader and legend, Sebastian Vettel. The Spaniard has signed a contract that makes him a Ferrari driver till 2023 but is considered to be a long-term driver alongside teammate, Charles Leclerc. Both of them are still very young and are in the prime age of their careers, Leclerc and Sains are also considered as one of the most talented and brightest drivers in Formula 1 right now
The pair have fantastic chemistry between them and are very supportive towards each other. If one fails to perform, the other steps up and gathers points for the team. Even though there is an age gap of 4 years between the two of them, the maturity level has been equally good.
Is Carlos Sainz a secondary driver to Charles Leclerc?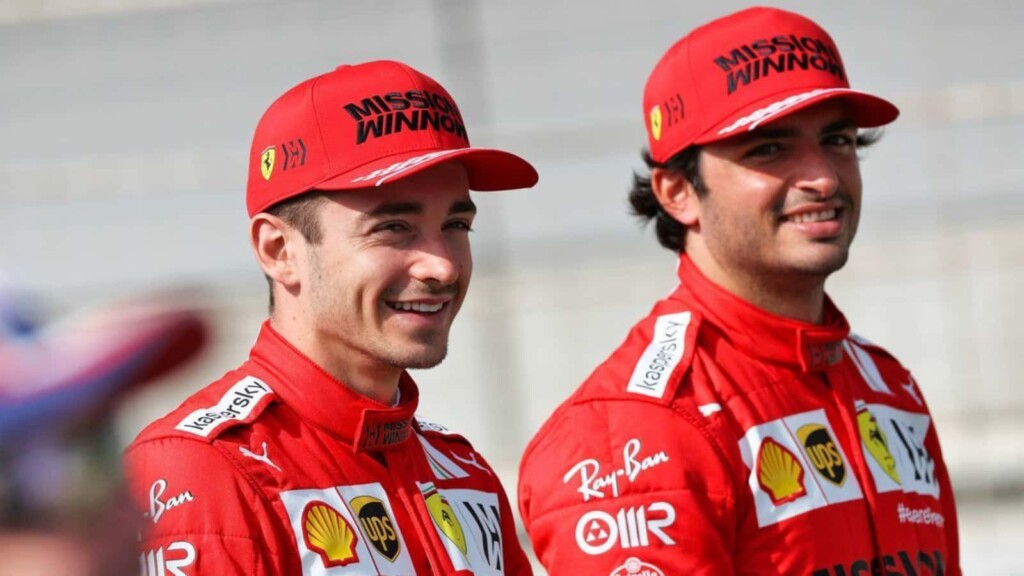 The intention behind signing Charles Leclerc was that Ferrari thought they had found a young gem in Leclerc and looked set to be their main man for years to come when he started out-performing Vettel at Ferrari. After Sebastian Vettel left a massive legacy at Ferrari, Carlos Sainz was brought in to partner up with Charles. When Sainz signed for the Italian giants, he made it clear that he did not come to Ferrari to be a secondary driver.
This year, the Spaniard has clearly been better between the two of them and the points tally reflect exactly the same. By no means does this mean that Leclerc is having a bad season, in fact, he has been the fastest driver and has even beaten his teammate at times.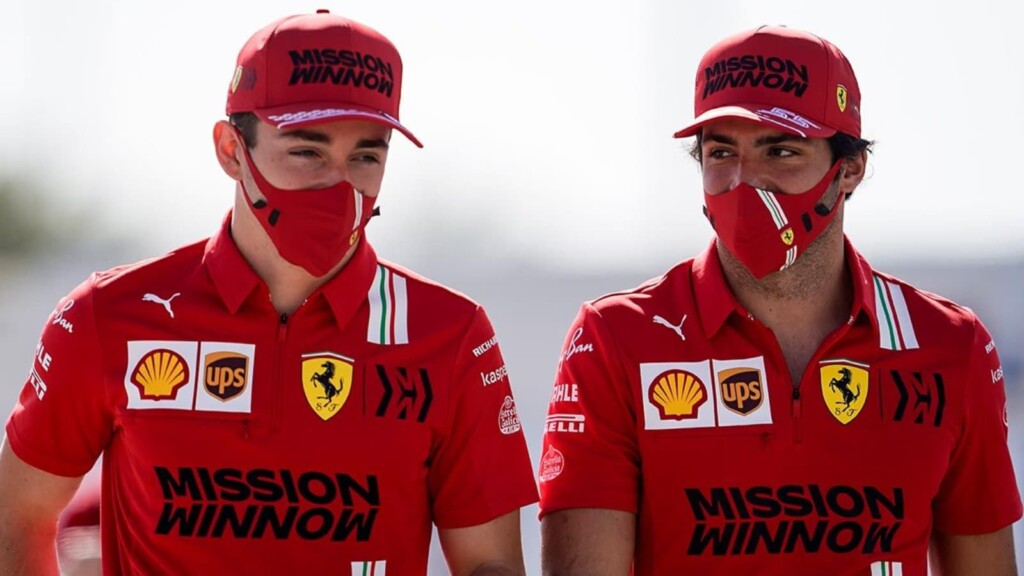 The only thing that does separate the two of them is, handling things under pressure and grabbing opportunities for his team when they have arrived. A perfect example of this was seen in Sochi when both of them were P4 and P8, Sainz was leading and timed his pit stop perfectly when he started to see clouds hovering over the track and calmly secured a podium place. On the other hand, Leclerc decided to stay out and dropped down to P15, missing on points altogether.
Another opportunity where Charles Leclerc failed to perform was the Monaco Grand Prix. Ferrari were clear front runners going into the race on Sunday as Leclerc secured a pole in front of the home crowd but crashed soon afterward and was unable to even start the GP. His teammate, Carlos Sainz did not put a foot wrong and finished just second to Max Verstappen.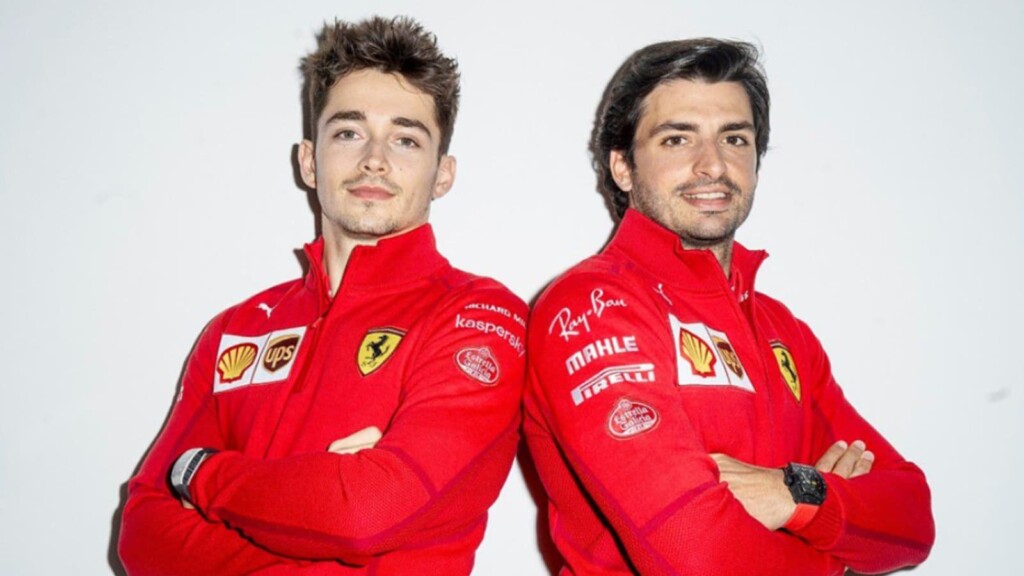 Charles Leclerc will definitely improve over time, the main problems he has faced over the course of this season are crashes and his poor decision-making, something which he will learn with time. A prime example of this is the development of Verstappen at Red Bull.
Binotto and the team don't have to worry at the time about their main man going forward as they are not competing for the Championship right now, but knowing their history, it will happen sooner or later, they will have to choose between the two of them.
Will Charles Leclerc be able to cope up with the pressure of being the main man? Or will Carlos Sainz lead the way for Ferrari's redemption?
Also Read: Formula 1: Lewis Hamilton Vows to 'Work Harder to Deny George…
Also Read: "If You Do Not Like It, Leave": Toto Wolff Gets a…