Mercedes are preparing for another successful year and to lay claim to their 9th Consecutive Constructors title in the 2022 Formula One championship. The Silver Arrows will be hoping to begin their campaign with a win in the Bahrain GP. The driver lineup of Lewis Hamilton and George Russell delivered consistent results in the Pre-season testing in Barcelona and Bahrain.
The Team bought new upgrades including a slimmed-down sidepod and aerodynamic mirror featuring vanes resembling a 'spaceship' to the W-13 during the Pre-season Testing in Bahrain. The changes, which were mainly focused on the shape of the car's sidepods, have not gone unnoticed by rival teams.
The slimmed-down sidepods have been proven to limit outwash by the cars. Due to the internal arrangement of components, the sidepods have been proven to make the car easier to handle during corners. But Mercedes still have a lot of ground to cover ahead of the first race of the season.
Also Read: "Christian is a bit of a WINDBAG," Damon Hill reminiscences and…
Guenther Steiner on Mercedes: "we saw greater potential in wide sidepods"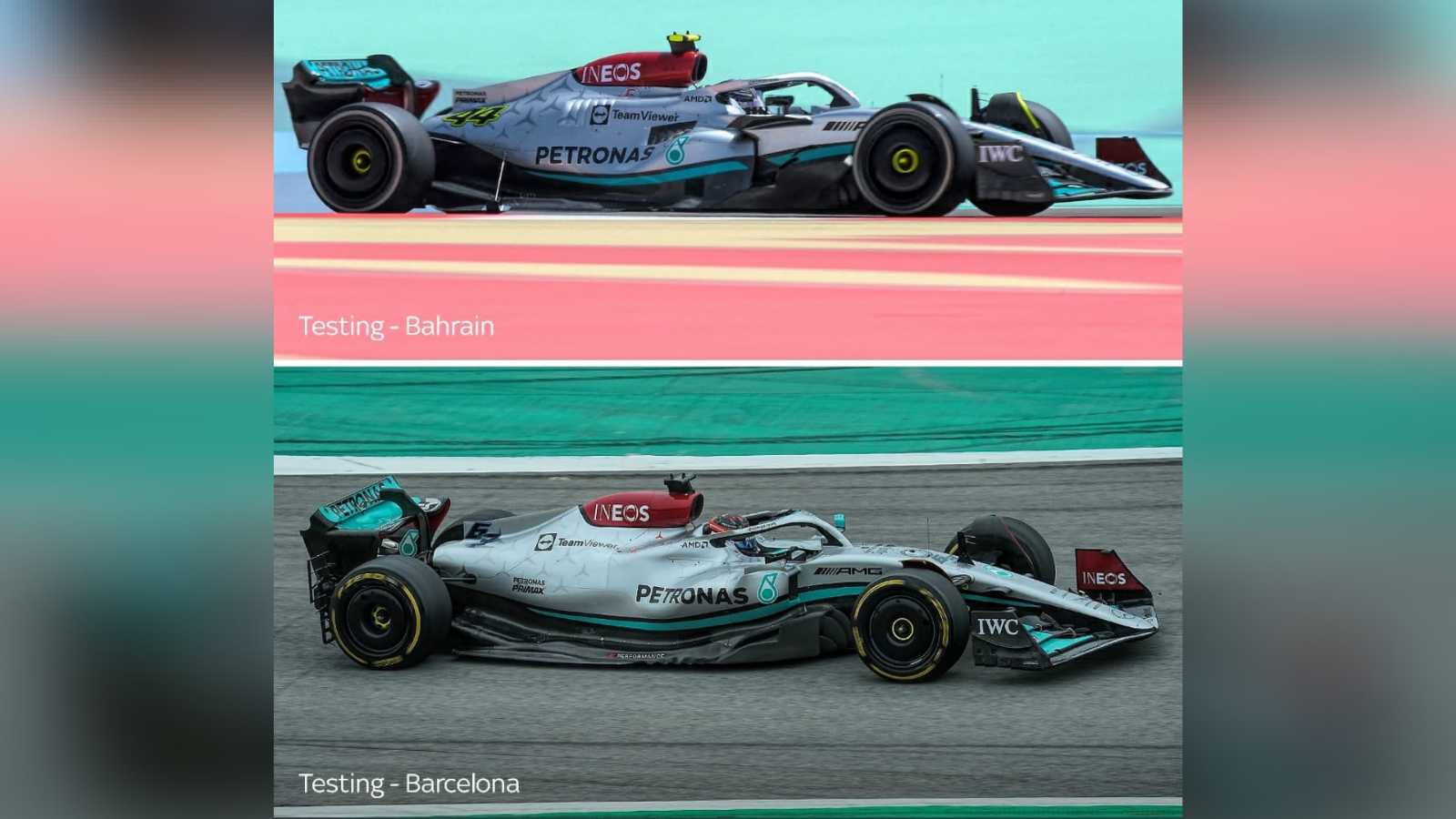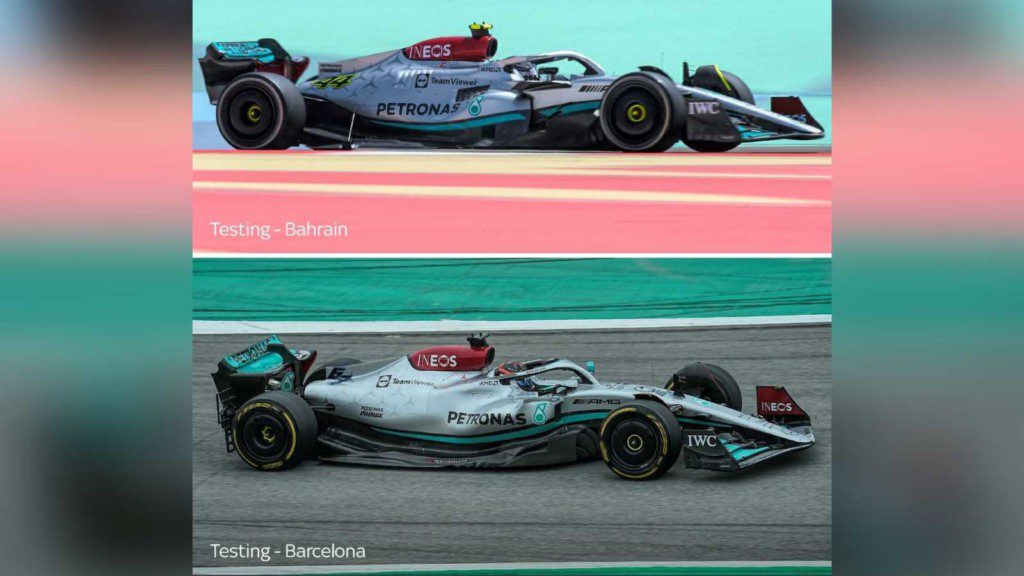 Mercedes is now taking a 'zero sidepods' concept to the extreme with how it tapers the bodywork around the radiators. The team unveiled a narrowed sidepod design and heavily aero profiled mirrors. Ferrari Team Principal Mattia Binotto criticised stating that "mirrors should have no aero purpose." While Red Bull Team Principal Christian Horner stated some of the designs "were against the spirit of the rules."
Haas F1 Team Principal said the following about Mercedes sidepods. He said, "Exactly this concept was our first draft. We had it in the wind tunnel last July and already realized that it brings advantages in slow corners. As an overall package, however, we saw greater potential in wide sidepods."
But Mercedes are yet to "unlock their true potential" according to Lewis Hamilton. The team were slightly off the pace during the Pre-season testing in Bahrain. The real test of the sidepods will be during the first race weekend of the season. The Bahrain Grand Prix takes place on March 18-20
Also Read: "Ferrari and Red Bull's pace unexceptional," George Russell 'belittles' the duo's…