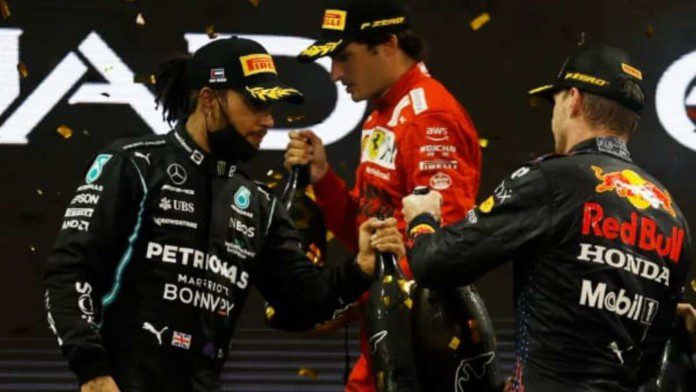 Scuderia Ferrari Super star Carlos Sainz has expressed his opinion on the notion that Max Verstappen and Lewis Hamilton are a class above the rest of the F1 divers. Lewis Hamilton and Max Verstappen who fought each other wheel to wheel up to the end of season finale In Abu Dhabi has seldom gone pass their rivals effortlessly. Even their team mates didn't have a chance catching on to them most of the time.
The superiority in terms of performance of cars Mercedes and Red Bull have been seen in full action with both of the drivers going pass their opponent with ease. Some formula 1 personalities went on say that its not just about the superiority in terms of cars available but also the superiority in driving enable them in achieving it.
Carlos Sainz who finished 5th overall in drivers' championship standing disagrees to it. Sainz and Ferrari had an amazing comeback season and this was evident in the fact that they were able get back to the top 3 mix of constructers finishing 3ed this season behind Mercedes and Red Bull. Carlos Sainz began finished the season with 4 podiums his name.
Find out what Carlos Sainz said about Lewis Hamilton and Max Verstappen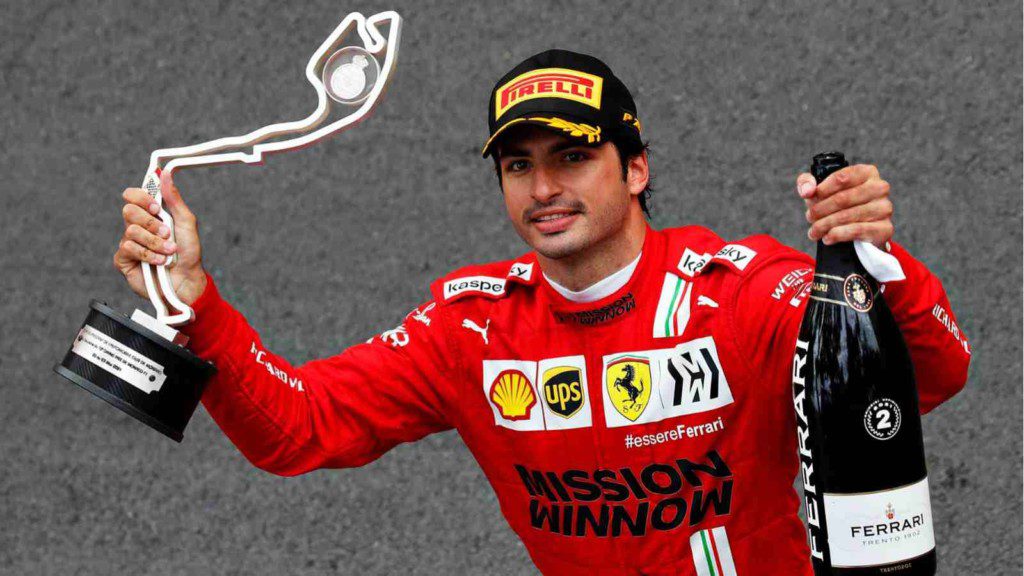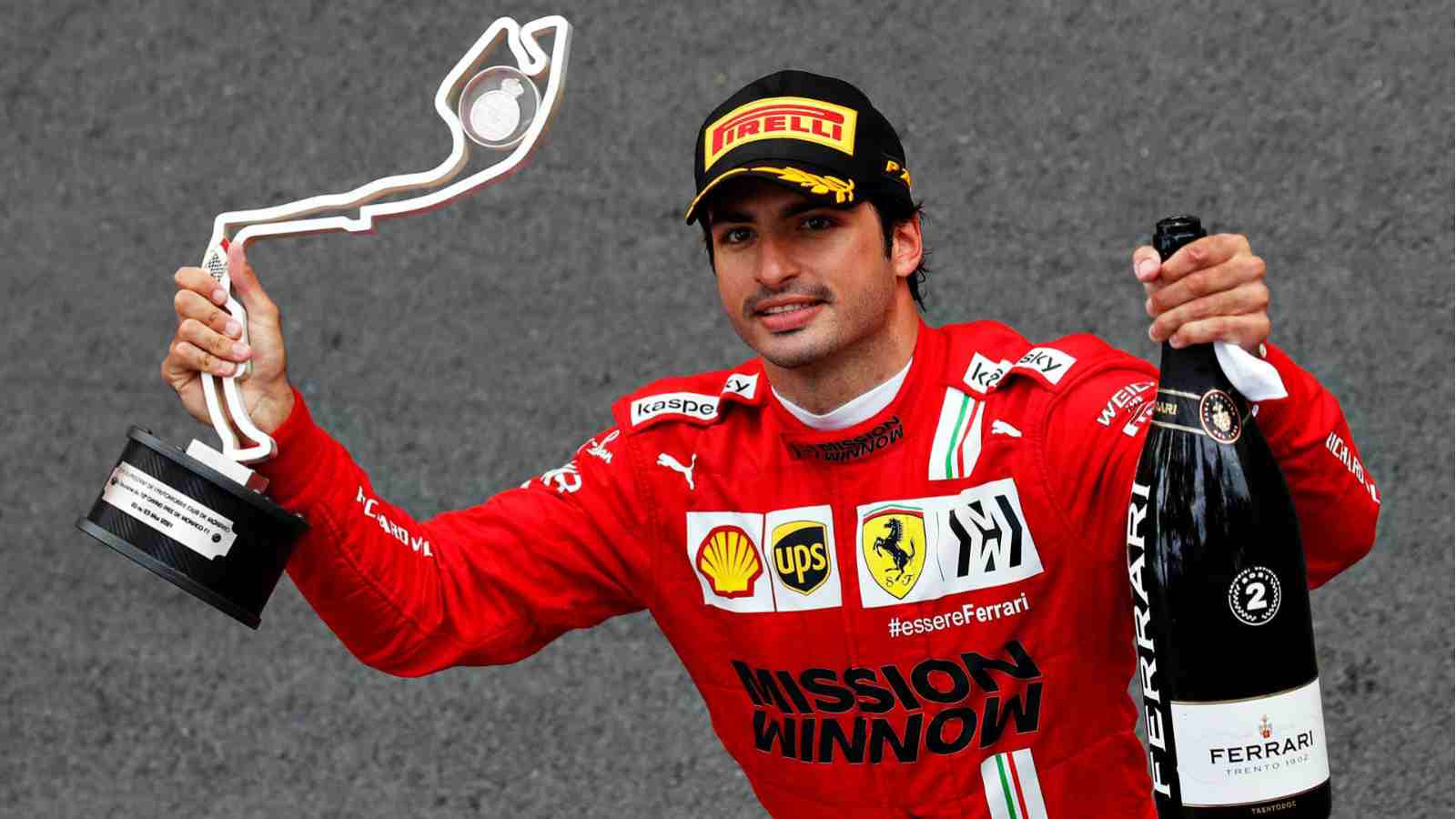 Carlos Sainz expressed his optimism that with an equal car The champion Max Verstappen and 7 times world Champion Lewis Hamilton are beatable. He explained by saying that the cars they have had given them eight tenths of a second per lap speed advantage but the drivers had only two or three tenths of a second difference which is beatable.
"With the same car I think they can be beatable, or at least on more equal terms than they were this year," said Carlos Sainz on Spanish TV programme El Hormiguero.
"Mercedes and Red Bull were faster by eight tenths of a second per lap and I want to think that between all the drivers there is no more than two or three tenths of a second difference", Carlos Sainz added.
He also stressed on the historical inequality in car performance how the drivers became unbeatable how good his counterparts are if he had a car eight tenths of a second faster.
"The issue is at least as old as the history of Formula 1 itself – 'if there is a driver who drives a car eight tenths of a second faster, it doesn't matter how good you are, you will never be able to beat him'.,
"I hope F1 can be more balanced next year so we can have more fun and compete at a similar level." Carlos Sainz explained.
Carlos Sainz on his team mate Charles Leclerc and team Ferrari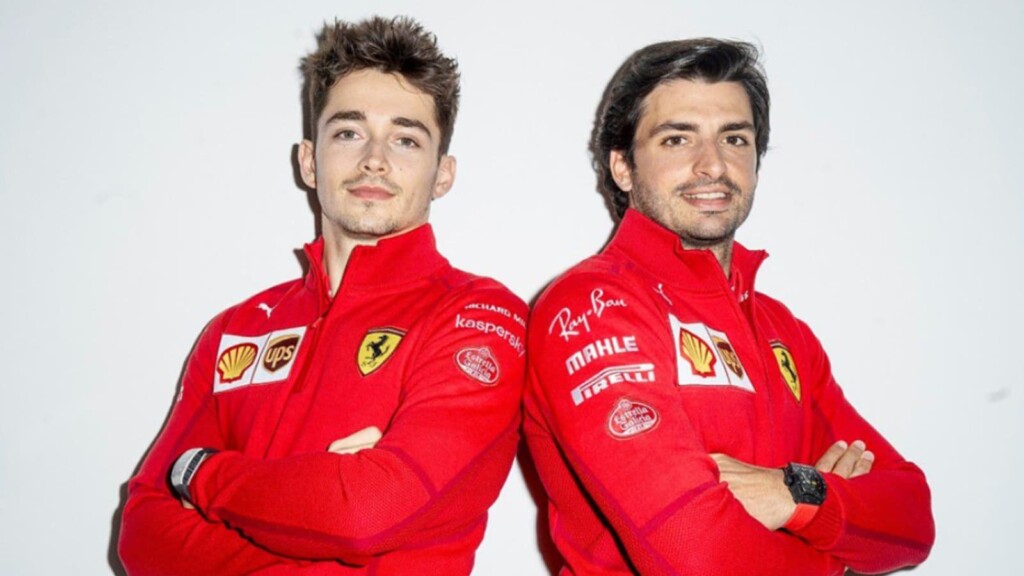 Sainz also discussed again the "status" of he and his team-mate Charles Leclerc at Ferrari, and said that there is no main driver between them for the team. He also said that people tend to compare between teammates thanks to difference in cars present on the grid owing to different teams.
"I don't know if this changes my status or not because I've always believed at Ferrari we started on equal terms," said the 27-year-old Spaniard, who completed the campaign with 5.5 points more than Leclerc, who has been with the Scuderia for two years longer.
"In Formula 1, this battle is given importance because it's the only one with the same car as you, so you can only compare yourself with your team-mate", Carlos Sainz added.
Also Read: Helmut Marko: Sergio Perez proved to be the right decision