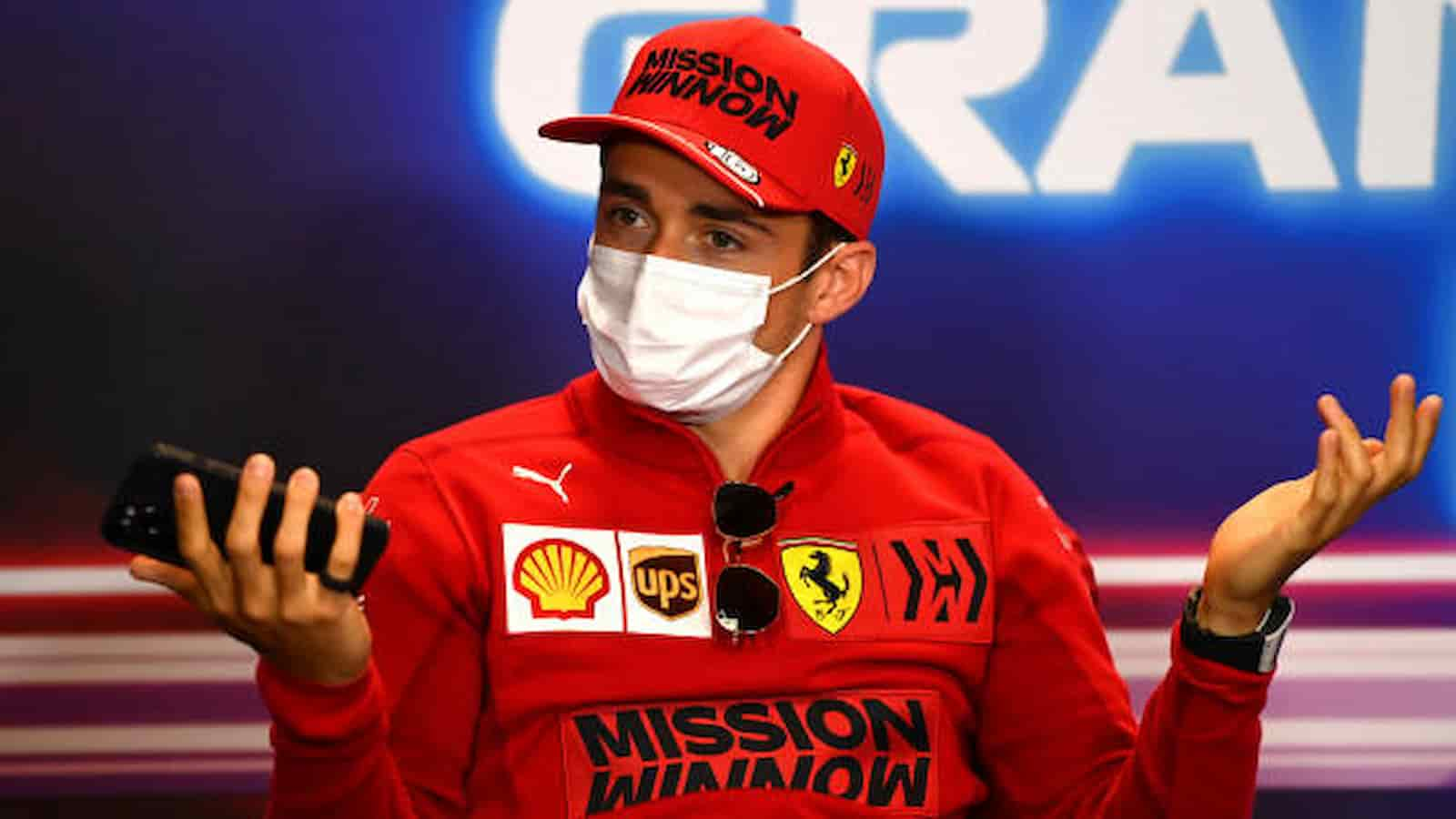 Charles Leclerc has been a Ferrari driver since 2019, and will continue to be at the Italian giants till 2024, after he extended his contract in December 2019. However, 2020 was not a good year for Leclerc as Ferrari endured one of their worst years in the recent time, as they finished P6 in the Constructors championship.
Ferrari have managed to do well this season, securing 122 points from their nine races. However, they are still miles behind Red Bull who lead the pack with 286 points. There were rumors about Leclerc's potential move to Red Bull, however, he has denied such rumors and has termed them baseless.
There is a good synergy with Carlos Sainz: Charles Leclerc
Charles Leclerc believes that he has a good rapport with Carlos Sainz at Ferrari, and he does not intend to leave the team in the near future. He stated that he has extreme confidence in his team, and wants to continue performing well.
"The rumors about my hypothetical discontent are all nonsense," he said, as quoted by Italy 24 News. I am calm at Maranello and there is a good synergy with Carlos Sainz. This allows us to work better and to concentrate as much as possible on a project in which I firmly believe," said Leclerc.
"Lately we have managed to take the right path, managing to make a lot of progress compared to last season. I have extreme confidence in my team and I am currently happy with how things are developing. The goal we have set ourselves is to give our fans the same joy that the Italians felt after the victory at the European football championships," he added.
Also Read: "There's no Excuse": Zak Brown Gives Surprising Review Upon Daniel Ricciardo's Struggles