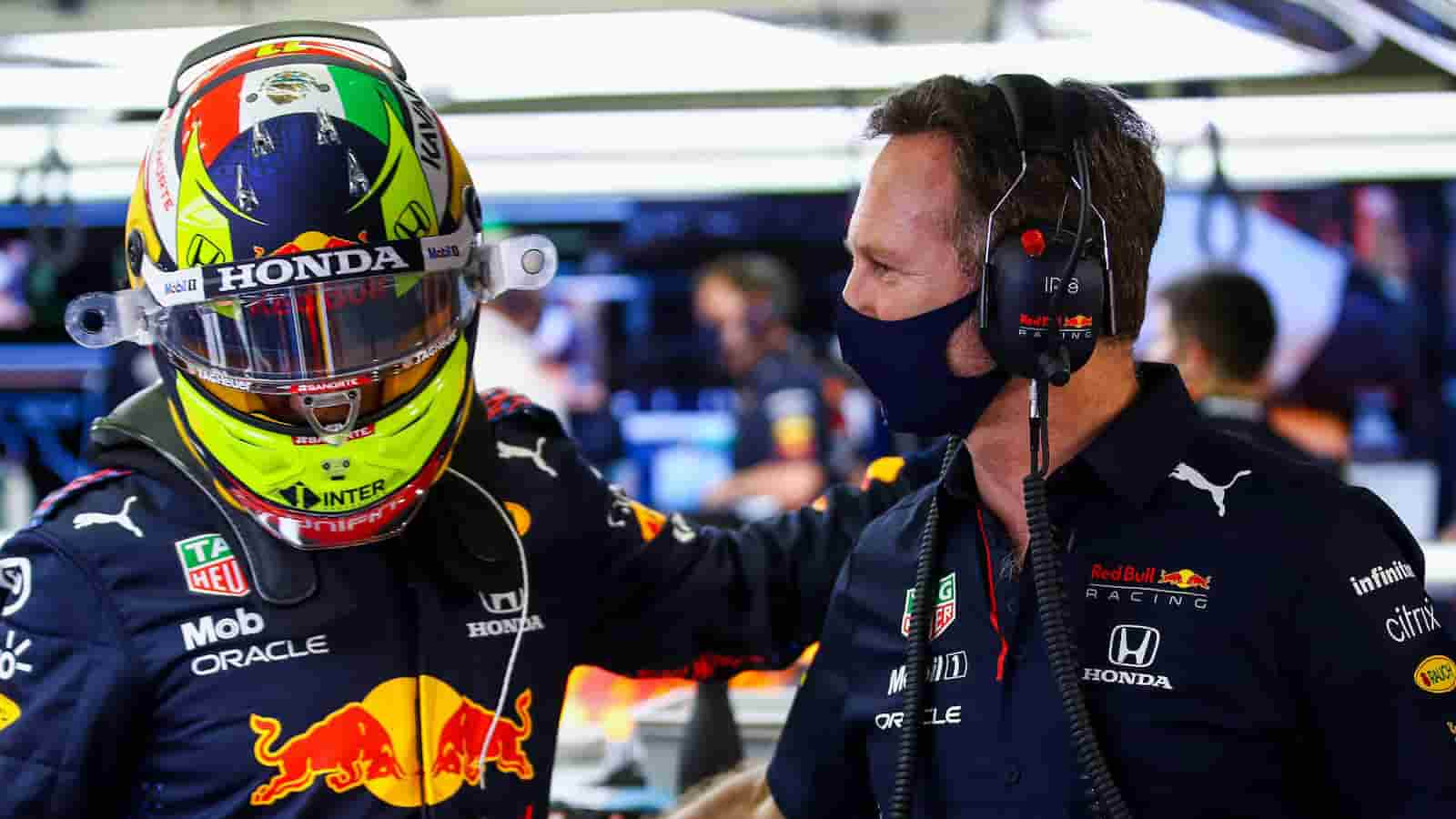 Red Bull secured their second consecutive double podium finish, as both Max Verstappen and Sergio Perez were on the podium at the US GP last week. With just five races remaining, the battle for the championship and the constructors championship is getting heated between Mercedes and Red Bull.
Sergio Perez has finally started delivering in terms of points, as he has secured two P3 finishes in succession. Barring his win in Baku, Perez has often struggled at Red Bull this season. However, fortune has not been kind to him this season, given that he had a pit-lane start due to a power unit change in Netherlands, and a crash in Hungary.
However, Christian Horner has attributed Perez's recent success to his confidence. He also stated that Red Bull are still looking to find the correct package for the Mexican driver.
Sergio Perez's back to back podium finishes was coming: Christian Horner
Christian Horner stated that although Sergio Perez failed to score as many points as he had like, yet he was pretty confident in his abilities.
"I think it's confidence," said Horner after the USA GP as quoted by Autosport. "It's been coming for the last few races. Monza he was strong, Sochi he was strong, he should have been on the podium at both of those races," he added.
Sergio Perez was one of the leading contenders to finish on pole at USA GP, after finishing on top of the second practice session. However, Lewis Hamilton and Max Verstappen bettered his timing in Q3.
"He had a strong Istanbul, and he has been on the pace all the way through this weekend. So I think it's just confidence. We need him delivering at this time of year. It's a great result for him today. I think we're managing to find a set-up that works for him. And managing to optimise the car around his style a little more," Horner added.
The next race of the season will be held in Mexico next week. Horner hopes that Red Bull are able to continue with their momentum given their good performances on the circuit.
"I think we have a good package. We will be strong over there," Perez said. Typically, Red Bull has been extremely strong in Mexico, so I look forward to it massively and I really hope that we can keep going on the podium again," he added.
Also Read: "Sergio Perez can do more damage to Lewis Hamilton than Valtteri Bottas can do to Max Verstappen"