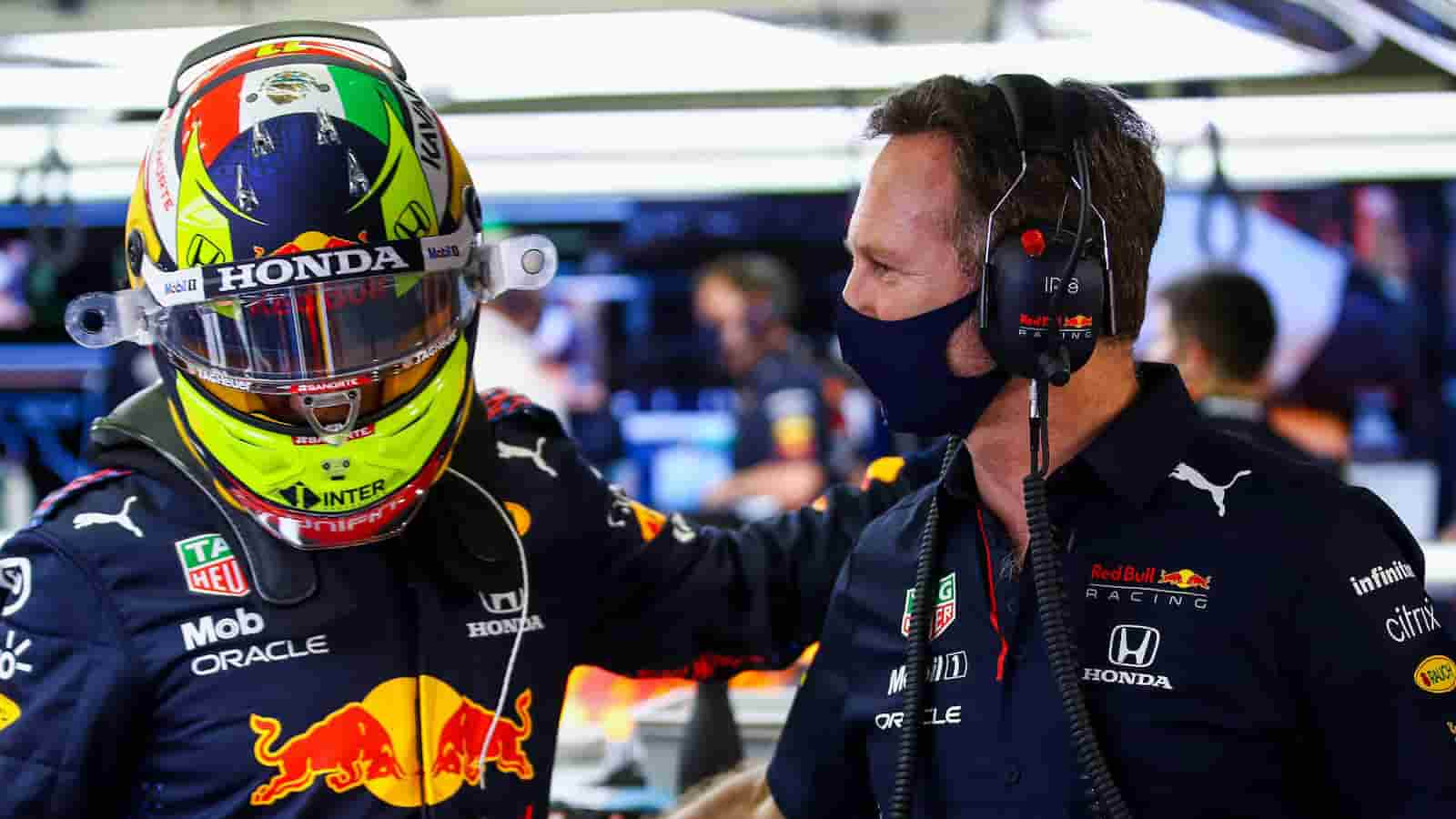 Sergio Perez finished P4 at the Monaco GP on Sunday, after climbing up five places in the main race. The Mexican finished ninth in the qualifying session, and had to drive his way up the field. The 31-year old switched teams ahead of this season, and has finished P4 and P5 on two occasions each.
Christian Horner, Red Bull team principal believes that Sergio Perez is getting used to his car, and needs to work on his qualifying performances. Horner believes that Perez will eventually fight for the podium finishes, once he gets his eye in.
"I think he's finding Saturdays harder than Sundays," said Horner, as quoted by the Formula 1 website. "His race pace has generally been very strong but Saturdays are still… you know, we need to work with him, to help him to get comfortable," he added.
"That will come, you can see that the majority of drivers with the exception of Carlos [Sainz] that have changed teams this year, it's taking them a while to get up to speed. I think the tyres are more tricky this year which throws in another dynamic but he's getting there, and a performance like today only helps that," said Horner.
Checo's driven some great races this year: Christian Horner
Christian Horner stated that Sergio Perez has driven some great races this year, which includes his P4 finish in Bahrain and Monte-Carlo. The Mexican's best qualifying performance came at Imola, where he finished second, but failed to finish among the points in the main race. Perez has also been voted as the Driver of the Day on two occasions so far this season.
"Checo's driven some great races this year," Horner continued. In Bahrain he was very strong, his race pace in Barcelona was very strong, his race pace in Portimao was very good so there's no doubt about that, he's just got to qualify in position and then he'll be a factor," he concluded.
Also Read: Sergio Perez Net Worth, Formula 1 Salary, Endorsements, Wife and more