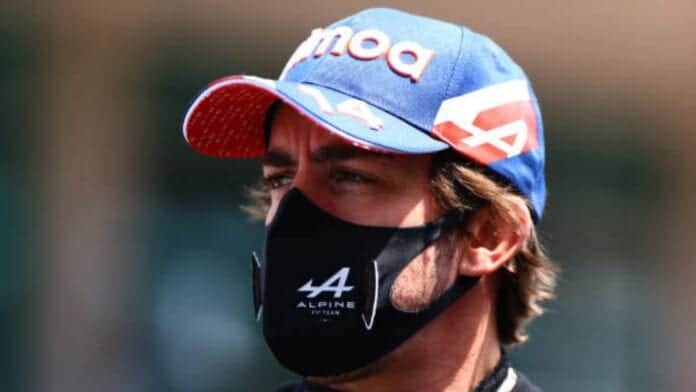 Fernando Alonso is one of most experienced drivers on the circuit. The two time Formula One champion returned to the tracks after a two-year hiatus. The Spaniard signed for Alpine, and is driving alongside, Esteban Ocon.
Carlos Sainz finished second at the Monaco GP on Sunday, which was his first podium finish in a Ferrari car. The Spaniard was fortunate to finish on the podium, as Charles Leclerc could not start the race due to gearbox issues. Valtteri Bottas had to retire his car midway through the race, after a pit-stop mishap.
Carlos Sainz received a lot of positive attention after his P2 finish on Sunday. Fernando Alonso has himself been a part of 97 podiums, which included 32 race wins. However, the 39-year old feels that he was not respected enough when he finished P2 on many occasions.
"I remember five or six years ago when I was doing nine or 10 podiums a season, [If I was] second, it was a funeral in the press conference because [I was being asked] 'when will you win?," he is quoted by GPFans.
"Now, I think when I see that I have 97 podiums, I think especially the last five or six years of those podiums were not taken into respect probably. We see that now," said Alonso.
I am very, very happy for Carlos Sainz: Fernando Alonso
Fernando Alonso stated that he was very happy for fellow Spaniard, Carlos Sainz after his amazing drive in Monaco. He also revealed that the duo had a conversation prior to the race.
"I am very, very happy for Carlos," said Alonso. "I spoke with him on the grid at the national anthem. He was already on the podium at that time because he was starting third after the Leclerc problems and with the [Valtteri] Bottas issue, it was even better," he added.
"Hopefully we can see a race win soon but we know that in a normal circuit, maybe Mercedes and Red Bull they are still in front. So it was an opportunity and it was taken so it was good," the two time champion continued.
Fernando Alonso is yet to secure his first points of his season so far, and will hope to open his tally at the Azerbaijan GP which takes place in a few weeks time.
Also Read: Monaco GP: Fernando Alonso thinks Alpine F1's decision of 44 laps on soft tyres was the right call